---
February 25, 2021 | 7 Minute Read
When Erika's 18-month-old daughter Emma was unable to say what she wanted or open a door with her hands, she grew concerned that her child had a developmental delay. Emma's cousins didn't understand her, nor did they want to play with her. Erika feared her daughter would be ostracized and fall behind in school. But she didn't know where to turn for help.
"I didn't know where to look. I would Google 'How many words should a 1-1/2-year-old say?' It was confusing. The answers on Google were all different," Erika recalled. "I also had my mom and my oldest brother saying I was doing too much. That she was fine. That I was exaggerating and that she would catch up later."
Meanwhile, Melissa and her children were homeless, living in motels or on the streets in her car. Her one-year-old son, Alexavier, began having tantrums and hitting himself. He could only say one word: "Dad."
"I was very overwhelmed. I felt bad I was not able to calm him down," Melissa said. "I didn't really know what was going on."
Alexavier and Emma had no connection: they lived in separate families in different areas of Los Angeles County. They did, however, have one thing in common: they both had developmental delays that made it a struggle to connect with others.
A child's brain develops rapidly during the first five years of life, and unidentified delays can negatively impact school readiness and overall well-being. Developmental screenings performed during pediatric visits for babies and toddlers help to identify concerns about a child's healthy development and are the first step to accessing critical early intervention services.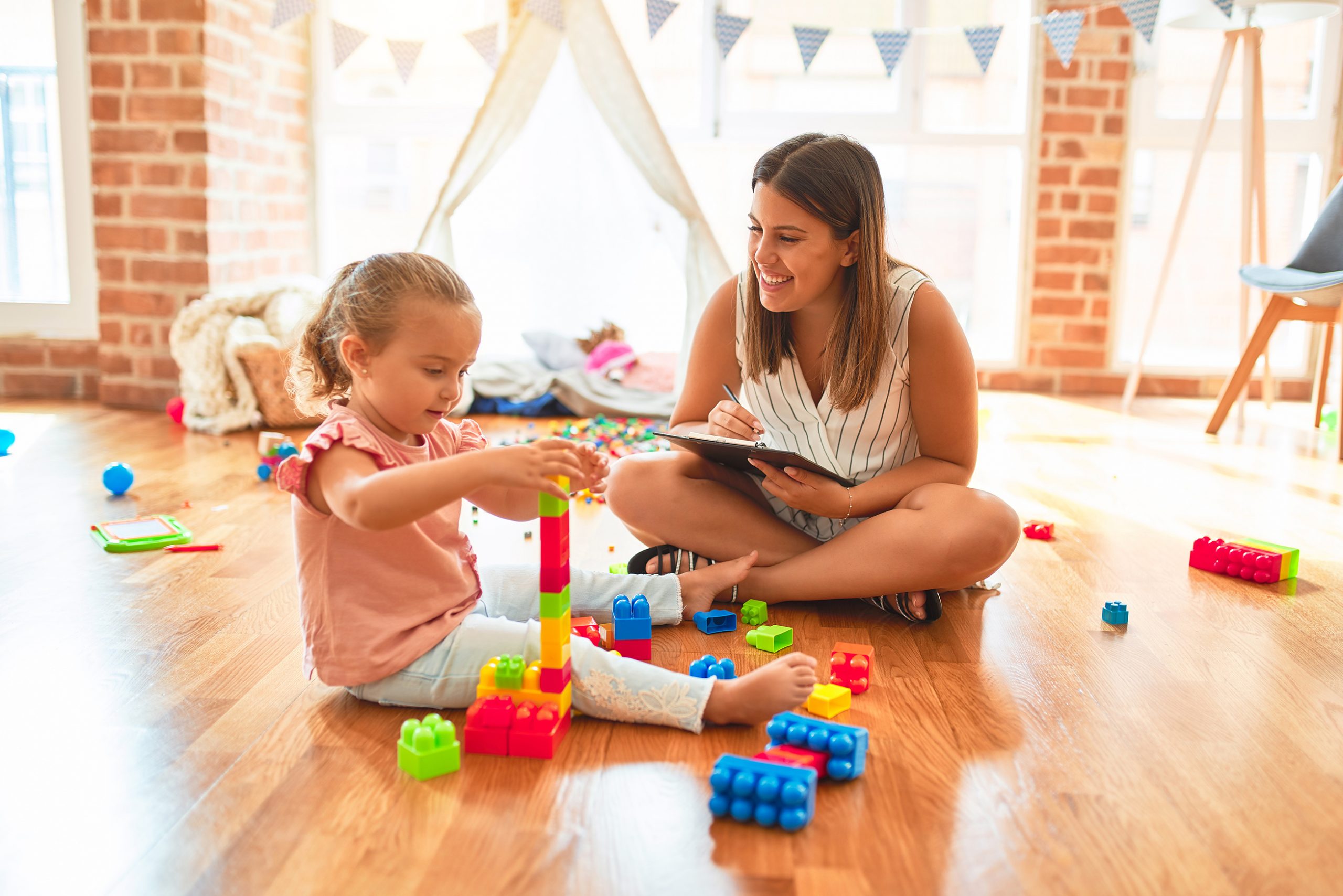 Fear of the COVID-19 pandemic has made it more challenging for parents to connect to developmental screenings at the doctor's office. Last year's 44 percent decline in screenings has prompted health experts to express concern that undiagnosed or untreated delays among vulnerable children could lead to greater consequences in their future.   
With its partners, First 5 LA has led the effort since 2016 to increase and improve the frequency of developmental screenings for young children in L.A. County by sponsoring legislation such as AB 1004, supporting the development of Help Me Grow LA and funding programs like First Connections, which implements innovative approaches for community-based providers to embed developmental screening and strengthen referral processes within their practices.
From April 2014 to December 2019, more than 52,000 screenings were completed for children ages 1 month to 5 years as part of the First Connections program.
Most recently, First 5 LA sponsored the release of two First Connections Toolkits for providers and a First Connections Program Evaluation Report which highlighted key findings on the benefits of First Connections. Conducted by Harder+Company Community Research, the evaluation collected quantitative and qualitative data to:
Document the progress toward the goals of the First Connection investment
Inform the development and implementation of Help Me Grow LA
Explore and strengthen early identification and intervention data available for L.A. County
The evaluation focused on three core areas: family access, knowledge and support; systems learnings and implications; and technical assistance and provider capacity. Evaluation findings will inform policy and program changes for those who work in the early identification and intervention continuum.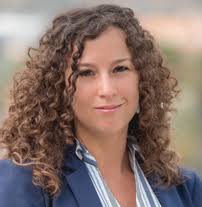 "First 5 LA sees tremendous opportunity to apply learnings from the Evaluation Report and the promising practices outlined in the First Connection toolkits to help us collectively strengthen and expand quality early identification and intervention efforts for young children and families across L.A. County," said First 5 LA Senior Program Officer Cristina Peña.
The stories of Emma and Alexavier's experience with First Connections illustrate the Evaluation Report's key findings as reported by parents in the core area of family access, knowledge and support: 1) overcoming the stigma associated with special needs, 2) improving communication and social skills among children and 3) increasing knowledge of child developmental supports and resources.
Erika's journey began with a developmental screening at an Allies for Every Child (Allies) community event. By completing an Ages and Stages Questionnaire, or ASQ-3, Erika learned that Emma had a speech delay. She was connected to Allies disabilities manager Guadalupe Gálvez.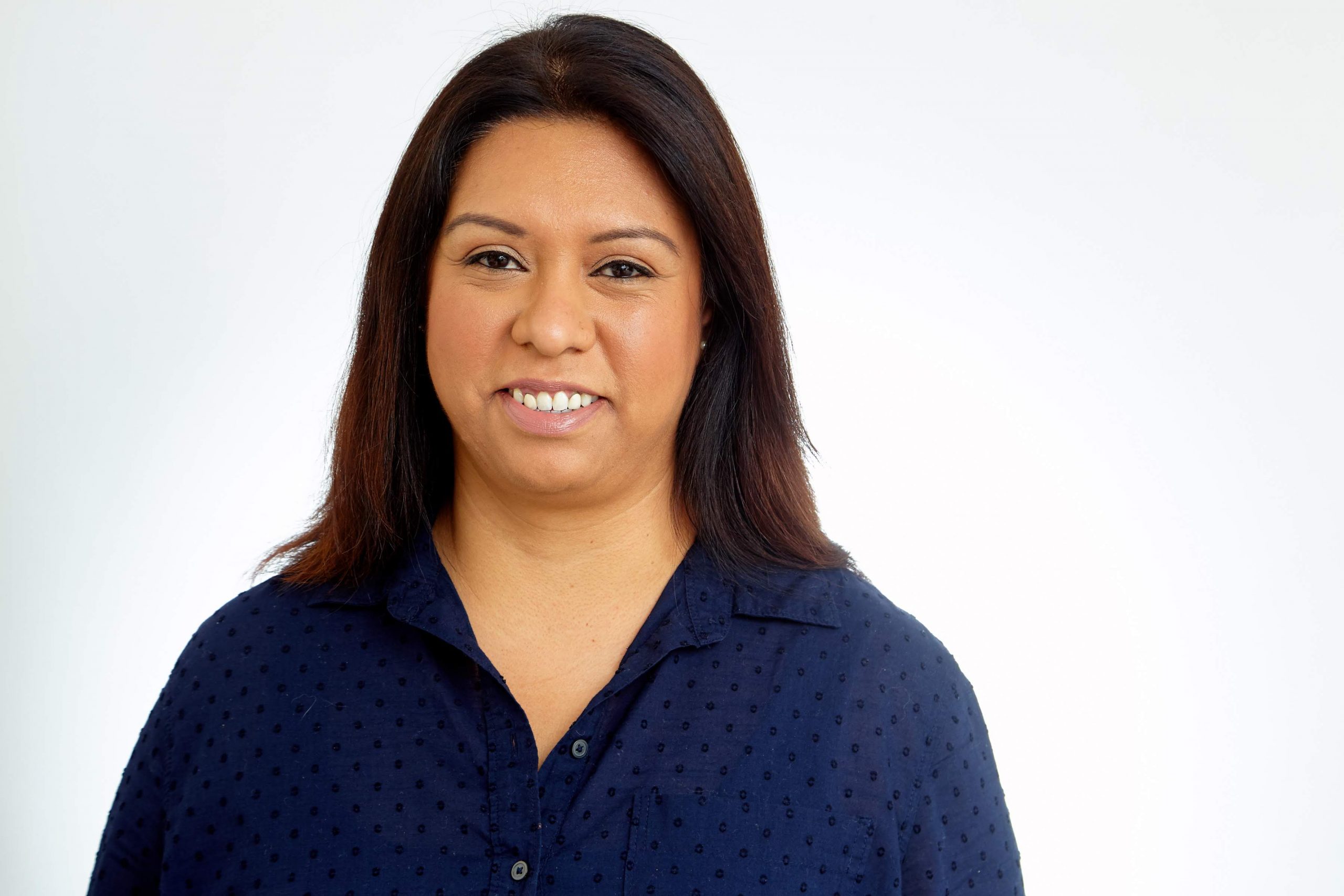 "We try to normalize things for the parents so they don't get overwhelmed," Gálvez said. "We support the parents from day one in the journey of the referrals process, no matter what issues come up. We do a lot of hand-holding."
Through Gálvez's efforts, Erika was referred to several resource agencies, including the Westside Regional Center, and Emma was enrolled in Allies Early Education Center. She received a second screening and began seeing a speech therapist twice a week and an occupational therapist to improve her fine motor skills.
Over the course of a year, Emma went from being shy and biting her nails around others to talking with confidence, asking for what she wants and singing songs like Old MacDonald, Wheels on the Bus and Baby Shark to her little sister, Eliana.
"I like seeing my daughter's improvement. She is happy," Erika said. "She tells me about her little friends, so I know they are not making fun of her. I don't have that fear of the stigma anymore."
And with Emma's improved motor skills, doorknobs are no longer a challenge.
"She can open doors now," Erika laughed. "I have to lock the front door to the apartment to make sure she doesn't go outside."
Like Erika, Melissa learned how to unlock resources and referrals for her son, Alexavier, with the help of First Connections. Following an ASQ-3, she was referred to a service agency. But because Melissa was experiencing homelessness, she could not access services meant to be performed "in home." Then Gálvez stepped in to help Alexavier and advocated for him to receive behavioral services and speech therapy in his early education classroom. He began learning sign language.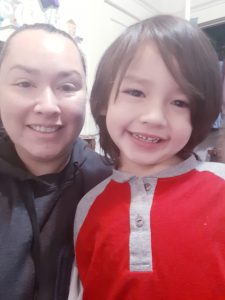 "I learned a lot of sign language," Melissa recalled. "That was the first thing that he learned because he wasn't speaking. Another thing I learned was how to calm him down. They told me to distract him by singing and that helped a lot."
Through the experience, Melissa learned a lot about child development and resources that she wishes she had known earlier in her motherhood. "My older son had the same thing, that he could not talk, and I did not know at that time that he could get services," Melissa said. "That would have been good for me to know. Now I know there is a lot of help for babies."
At age 4, Alexavier no longer has tantrums.  And like Emma, the boy has improved his communication and social skills. With his vocabulary expanded, Alexavier is no longer limited to only saying one word: "Dad."
What's Melissa's favorite word to hear him say today?
"Mom."