The fabric of Los Angeles is characterized by tremendous diversity, culture and multilingualism. Any approach to raising and educating empowered children should always be made through this lens. For this reason, First 5 LA is working with Quality Start Los Angeles (QSLA) and funder First 5 California to celebrate and better support dual language learners from birth to age 5 with the launch of the Dual Language Learner (DLL) Initiative. This multi-faceted pilot is designed to foster a countywide culture that embraces and encourages the strength that dual language learners bring to our communities and classrooms.  
There is a commonly-held myth that communicating in more than one language is confusing and detrimental to a child's development. The DLL pilot aims to correct that notion: research shows that children who learn both their home language and English early in life benefit from a host of benefits, including enhanced cognitive and socio-emotional skills, improved academic outcomes, and long-term economic gains. 
Historically, little attention and support have been provided to meet the unique developmental needs of infant and toddler dual language learners. When we help educators develop specialized skills, knowledge and cultural competency, they can create rich learning experiences for young dual language learners and cultivate an environment of inclusivity.  
It is up to us to support families on their quest to foster their child's home language, so that they can grow into empowered individuals with a secure sense of self and cultural identity.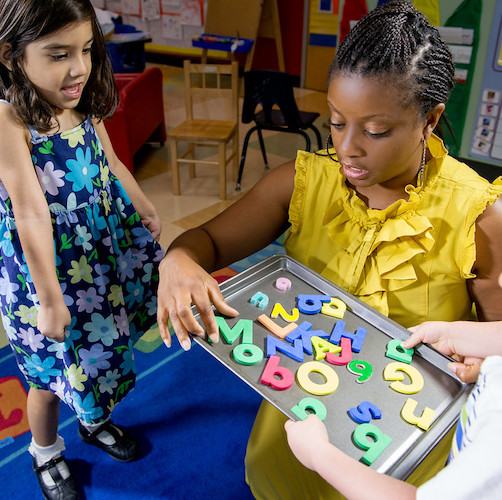 IF YOU'RE AN EDUCATOR INTERESTED IN PARTICIPATING IN THE DLL INITIATIVE: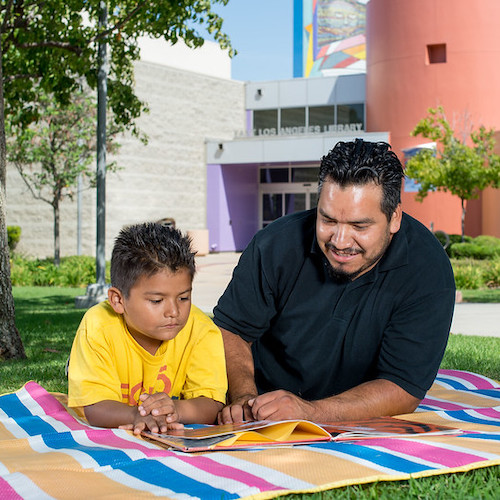 FOR FAMILIES WHO ARE LOOKING FOR INFORMATION AND RESOURCES FOR RAISING BILINGUAL LEARNERS: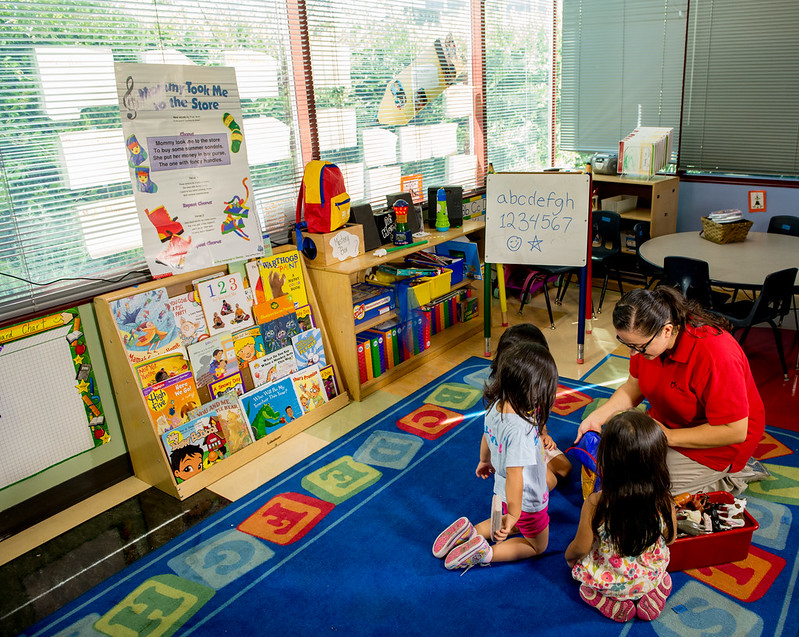 The DLL Pilot study was originally launched in 2015 by First 5 California and featured two initial phases. First 5 LA is now leading a third phase of the statewide DLL project in Los Angeles County, which began implementation with partners in March 2021 and concludes in June 2022.
To learn more, check out the recording of the DLL Initiative Launch event here. 

Funded by First 5 California, the DLL Initiative is overseen by partners from the QSLA coalition. QSLA is Los Angeles' countywide Quality Rating and Improvement System (QRIS), which is designed to empower early learning providers to build upon and improve the quality of care they provide to children from birth to age 5.  
QSLA helps families understand what makes an early learning program effective and how to find the right program for their child. The program does this by supporting licensed child care center and family child care home professionals with professional development, specialized trainings, individualized coaching and access to cutting-edge resources and funding opportunities.  
The following QSLA partners are responsible for implementing the DLL Initiative pilot expansion:  
First 5 LA administers and oversees the grant funds and contracts of the pilot, consistent with the funding award from First 5 California.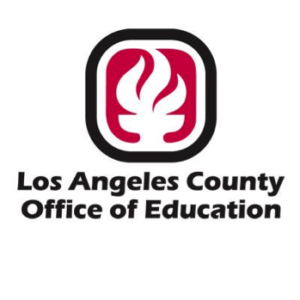 The Los Angeles County Office of Education (LACOE) leads the train-the-trainer support for both QSLA-rated and unrated providers, such as center-based homes, family child care homes (FCCH), and family, friends and neighbors (FFN) care. The training utilizes California Preschool Instructional Network (CPIN) professional development curriculum and other research-based materials, with local customizations by provider type. Using the LA County PreK to Kindergarten Transition Systems Alignment Framework, LACOE will also provide joint professional development with preschools and school districts in LA County to support school transition efforts.    

The Child Care Alliance of Los Angeles (CCALA) leads the development of family education workshops and a family engagement train-the-trainer curriculum for providers aligned with the professional development curriculum. CCALA training enables providers to deliver the curriculum to parents and families. Additionally, the Alliance utilizes its extensive network of resource and referral agencies to coordinate access to professional development training for FCCH, FFN and center-based providers. 

QSLA's Dual Language Learner Initiative will reach over one million families, educators and community members through the following activities: 
Over a dozen free trainings for early learning educators that address all aspects of dual language learner development, including math, literacy, performing arts and social-emotional development 

Free workshops for families to better support dual language learners at home and connect with early learning educators 

Free, age-appropriate books and resources for families in many languages, including Spanish, Korean and Mandarin 

A public awareness campaign to educate the community about the long-term benefits for young dual language learners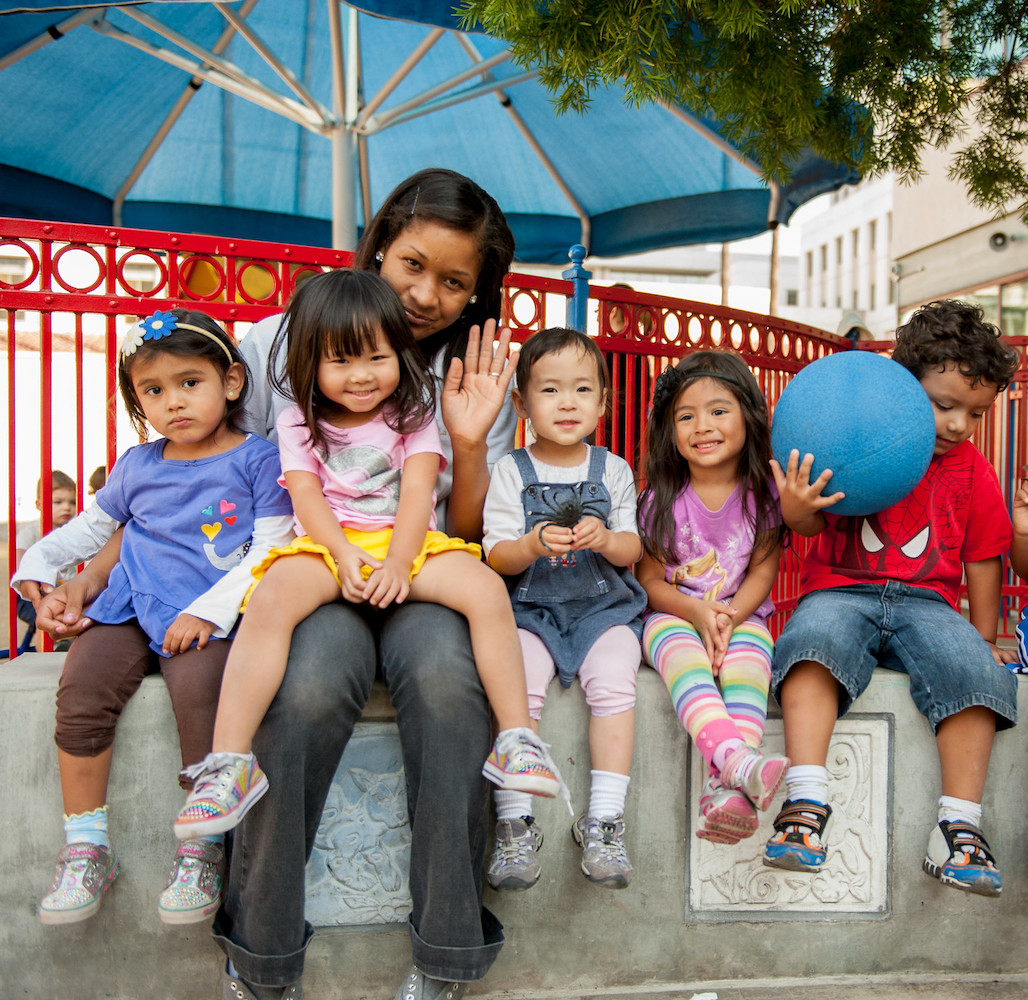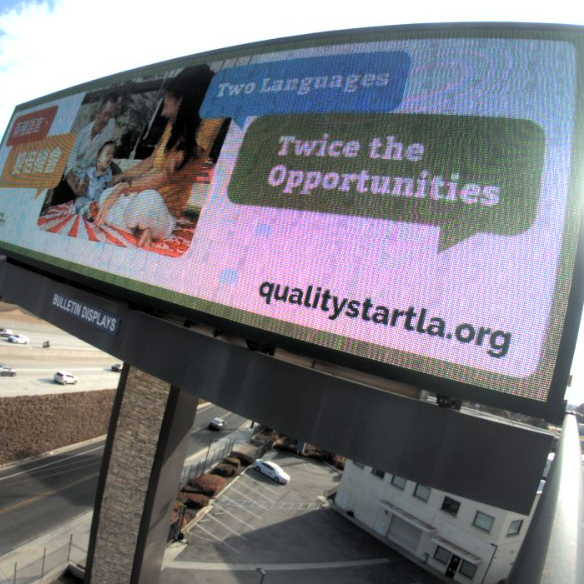 June 29, 2023 "Two Languages. Twice the Opportunities." That's the message of First 5 LA's new campaign to encourage dual language learning and dispel myths that growing up in a...