In the context of a global pandemic and rising awareness about racial inequities, there has perhaps never been a more apt time to celebrate the work that home visitors are doing to strengthen families and provide services that help close inequalities.
This was one of the main themes at First 5 LA's 2020 Annual Family Strengthening Summit, which was held for the fifth year in a row in July –– and for the first time virtually, due to the COVID-19 pandemic –– and brought together more than 600 people to recognize the achievements of home visitors in Los Angeles County.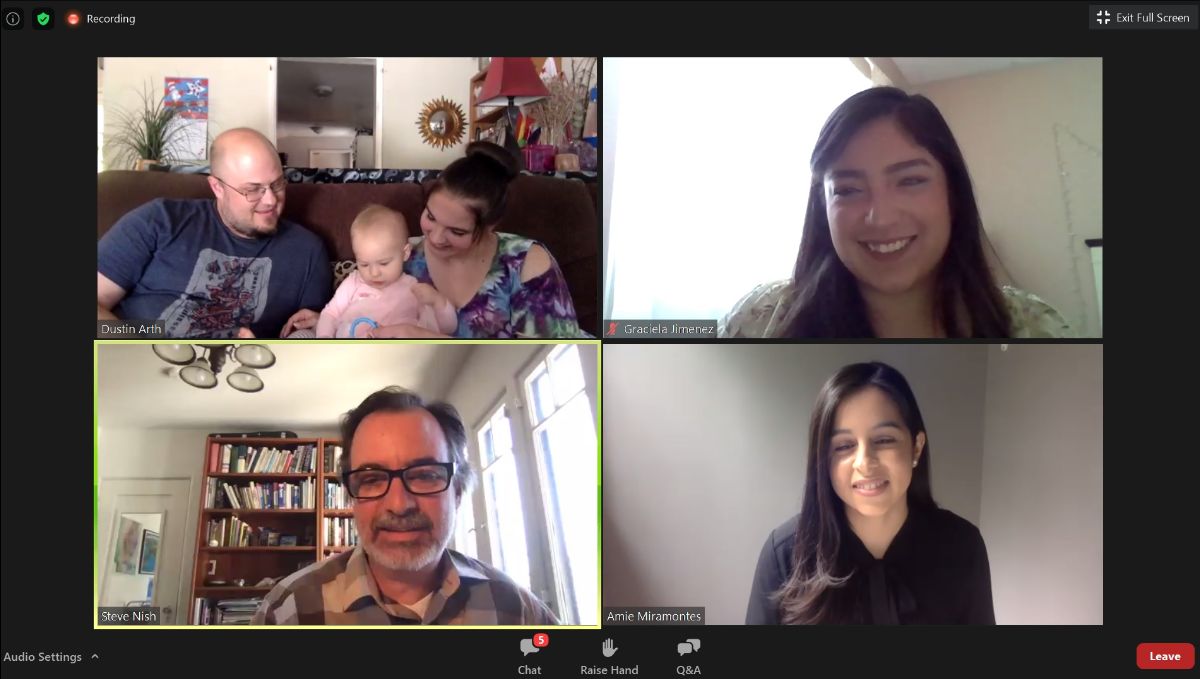 First 5 LA has long been a key proponent and funder of home visiting, a free and voluntary program that provides families with a trusted partner who comes regularly to the home to offer information and support about child-rearing, as well as referrals to other programs the family may benefit from, such as food aid, health insurance, and other public services.
Home visiting — delivered through the Welcome Baby program that lasts from two to nine months and the more intensiveHealthy Families America and Parents As Teachers programs that last three to five years — has been shown to strengthen parental capacity, enhance child development and increase child safety.Los Angeles County has the largest home visiting network of programs in the nation.
Sharing their experiences over Zoom, parents Gillian and Dustin Arth said that their home visitor, Graciela Jimenez, was invaluable as they navigated life with newborn Zoe, whose first birthday was the day of the summit.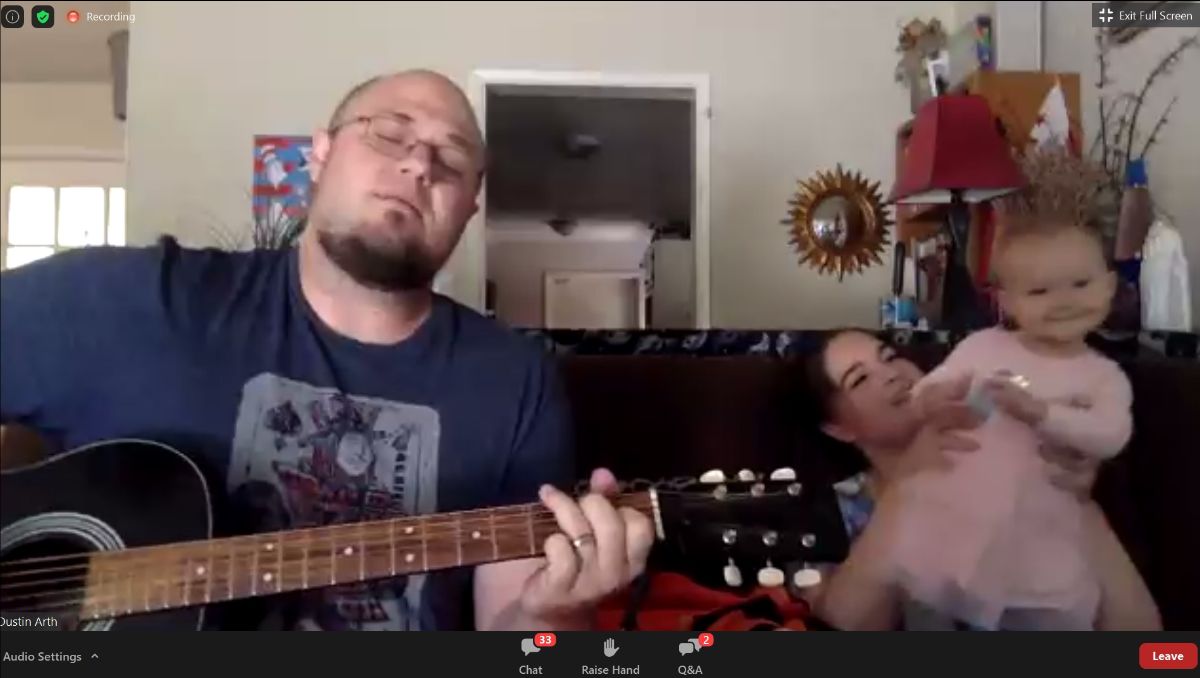 "For first-time parents, there's no handbook for this," Gillian said as Zoe smiled and waved at the virtual audience."It was really reassuring to have a knowledgeable person visiting us."
Jimenez gave the couple advice on everything from developmental milestones to techniques to cope with Zoe's separation anxiety when her mom returned to work, Gillian said. Dustin, a 40-year-old musician, then performed a song he'd written to celebrate his daughter, strumming a guitar and singing, much to the delight of the summit attendees and Zoe, who clapped and bounced along in her mother's lap.
In opening remarks, First 5 LA Executive Director Kim Belshé noted that although the year has been difficult due to the pandemic, important advances were made in the field.
L.A.'s home visiting programs underwent a significant expansion with new funding from the state California Home Visiting Program and the L.A. County Department of Public Social Services through the CalWORKs program.Meanwhile, several agencies have teamed up to offer an apprenticeship program that strengthens professional pathways to becoming a home visitor to meet the increased demand. Child Care Resource Partners, Antelope Valley Partners for Health, Foundation for California Community Colleges and Early Care & Education Pathways to Success will pay apprentice home visitors while they receive course instruction and on-the-job training.
First 5 LA will support this initiative by funding the evaluation of the apprenticeship program, including the collection of data that will help scale the pilot in other institutions.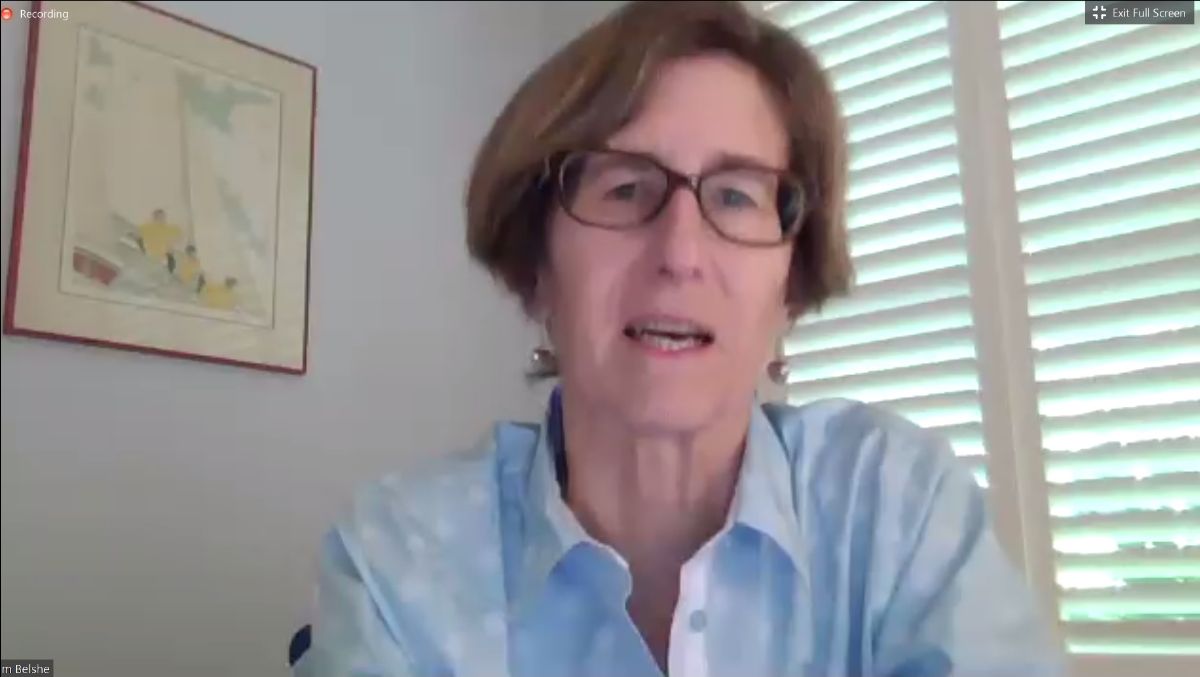 "These successes are your successes," Belshé said. "Home visiting has never been more vital and important."
The pandemic brought about several widescale changes in home visiting in L.A.
Elizabeth Molinari, a human services administrator with the county Department of Public Social Services, noted that home visitors moved quickly to carry out their check-ins with parents via phone and video call technology, including Skype, FaceTime and other platforms. "We continue to focus on relationship building and bonding with the families," she said, adding that the county plans a marketing and advertising campaign to boost home visitation participation.
The pandemic also resulted in a slight decline in prenatal enrollment of mothers in fiscal year 2019-2020, as compared to FY 2018-2019, since outreach specialists were unable to go out into the community, according to an evaluation of home visiting presented by data evaluation manager Delisa Young and data analyst Monica Charles, both from LA Best Babies Network, which provides training and oversight to the local network of home visiting programs.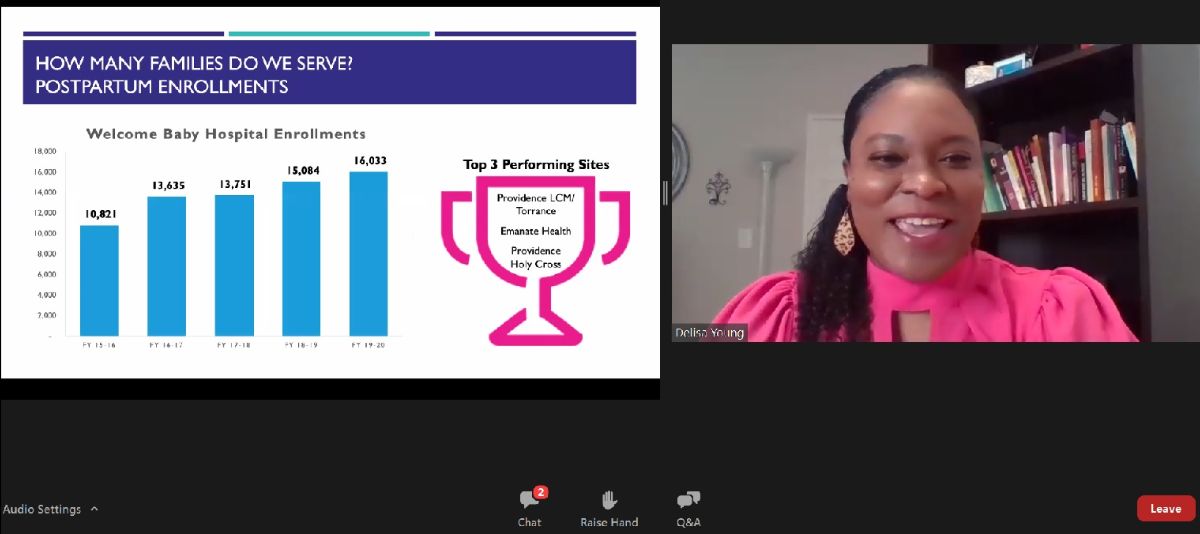 However, postpartum enrollment saw a significant rise of some 1,500 families, due to a significant expansion by the county Department of Public Health.
The year also saw the highest number of completed visits ever, jumping from nearly 58,000 to over 70,000. Additionally, nearly 500 families remain enrolled in local home visitation programs after two-plus years.
"It speaks to how special the bond is between home visitor and family," Charles said. "Not only are we adapting, we are thriving. It was a fantastic year."
Other speakers noted how the pandemic has exposed systemic inequities in society, as well as holes in the social safety and the effects of racial inequity.
Deborah Allen, deputy director of the county Department of Public Health, said low-income families need support now more than ever, and affirmed DPH's commitment to home visitation as a measure that seeks to redress systemic inequities due to race, class and income. "You are on the front line of that support," she told the home visitors.
Home visitation expert Deborah Daro, a senior research fellow at the University of Chicago's Chapin Hall, noted that exposure of society's problems also means the possibility for change. "It allows us to come back better and more effective than ever," she said. "We'll all have to contribute and respond with more equity and justice."
Daro said she was in favor of permanently incorporating video calls into home visiting programs, which would allow for more frequent contact with families and more opportunities to help them with problems in real-time. However, she noted that inequities in high-speed internet access must be addressed."Home visiting is a linchpin toward creating a more structured and equitable response to inequity in our society," she said.
In his keynote speech, Jaiya John, inspirational speaker and author, spoke about how intergenerational trauma weakens families and the need for healing in a fractured society. "We were already socially distanced from one another," he said, adding that the work of home visitation is an example of healing.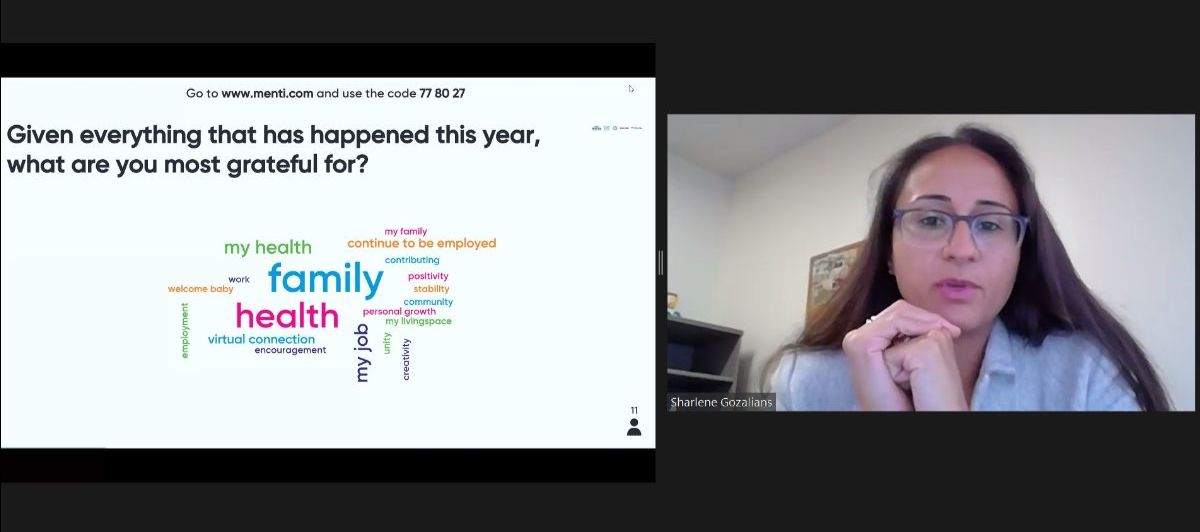 In closing the conference, Sharlene Gozalians, director of LA Best Babies Network, told the home visitors, "You all are sacred. We know that this work is not easy. But day after day, everyone shows up. We honor you."