First 5 LA and its partners are calling for a commitment within organizations and systems to become trauma and resiliency-informed and help individuals, families and communities heal from trauma and strengthen their resiliency.

On April 1, 2016, First 5 LA, in partnership with The California Community Foundation, The California Endowment and The Ralph M. Parsons Foundation, launched a countywide trauma-informed care systems change initiative with the commitment of more than 30 public, nonprofit and philanthropic partners.
The Center for Collective Wisdom (C4CW) was chosen to design and facilitate the exploratory phase of the initiative, which included an extensive environmental scan of current research and trauma-informed systems change efforts from across the country. The resulting Year 1 environmental scan report summarizes 15 initiatives and categorizes more than 150 resources related to trauma, resiliency and system change efforts. C4CW also facilitated a workgroup process for funders and countywide partners to strategically plan and advance development of a trauma- and resiliency-informed L.A. County. The workgroup met seven times from October 2016 to June 2017, with more than 80 people participating. Click here for a fact sheet on our TRISC strategy.
PARTNERSHIPS FOR IMPROVED SYSTEMS:
Advancing trauma and resiliency-informed systems change in L.A. County is a collective effort built on the commitment of public, nonprofit and philanthropic communities.
Within informed communities, individuals and families will better recognize pervasive trauma, and the county's public institutions and service systems will strengthen the critical role they play in understanding and addressing trauma. This is why ACEs, toxic stress, complex trauma and other research is so impactful: It helps multiple systems begin to recognize unresolved trauma as a root cause of many of the issues that are impeding progress toward positive results. As a more informed county develops better responsive systems, trauma-informed approaches will be more fully integrated into policies, procedures and practices, and actively applied to prevent re-traumatization.

City of Long Beach Department of Health and Human Services – With support from First 5 LA and The California Endowment, the City of Long Beach Department of Health and Human Services (DHHS) is developing and strengthening a cross-systems, citywide trauma and resiliency-informed approach to address concerns in communities with high rates of trauma. The two-year project goals are: 1) pilot trauma and resiliency approaches within and across two systems/organizations; 2) convene key trauma-informed champions to design and implement a cross-systems, place-based approach to support staff in delivering trauma and resiliency-informed care; and 3) document organizational culture shift and the associated processes to demonstrate how services are delivered and communities are engaged for future replication.
Los Angeles County Office of Violence Prevention – First 5 LA provided matching funds to the Los Angeles County Department of Public Health (LACDPH) to support the strategic planning process for the new Los Angeles County Office of Violence Prevention, which includes identifying initial roles, focus areas and strategies. Our trauma and resiliency-informed systems change strategy aligns to the new office's intent to understand how trauma and healing are factored into violence prevention efforts. The office will harness the power of community assets to prevent violence. First 5 LA is proud to partner with LACDPH as they consider the impact of violence on communities and the families that live within them. Safe communities are supportive of optimal child development.
Home For Good Funders Collaborative – In 2017, First 5 LA began its participation in the Home For Good (HFG) Funders Collaborative, which pools public and private funds to advance countywide coordination and support to combat homelessness. First 5 LA's environmental scan highlights a gap in trauma-informed policies and services within the homeless services delivery system and explores the effects of homelessness and trauma on young children, as well as making recommendations for effectively improving outcomes for children and families.
Given the relationship between childhood trauma and homelessness, wherein homelessness exacerbates childhood exposure to trauma and, in turn, childhood trauma can be a contributing factor among adults who experience homelessness, growing consensus among researchers is increasingly calling for systems that touch homeless families. Structures are needed to address trauma caused by loss of home, safety and security as well as other traumatic events that often predate or accompany homelessness, such as domestic violence and/or substance abuse. Infusing a trauma-informed approach, which uses trauma and its effects in the design and delivery of services, can minimize re-traumatization and help reduce the lasting effect that exposure to trauma can have on a child's development.
To help address this gap, First 5 LA contributed funds to the HFG Funders Collaborative to provide training and support to integrate a trauma and resiliency-informed systems framework into its work, including its investments in systems and solutions for combatting homelessness. First 5 LA funds have also contributed to the establishment of a regional coordination network for families that supports the county's Coordinated Entry System, as well as the development of a trauma and resiliency-informed training module for service providers focusing on homelessness, families experiencing homelessness and the impact of homelessness on child development. The training module will be integrated into the Los Angeles Homeless Services Authority's countywide Centralized Training Academy.

REPORTS ON TRAUMA AND RESILIENCY: A SYSTEMS CHANGE APPROACH:
To learn more about our trauma and resiliency-informed systems change initiative, contact Zully Jauregui, MSW, Senior Program Officer at First 5 LA at [email protected]
RELATED STORIES: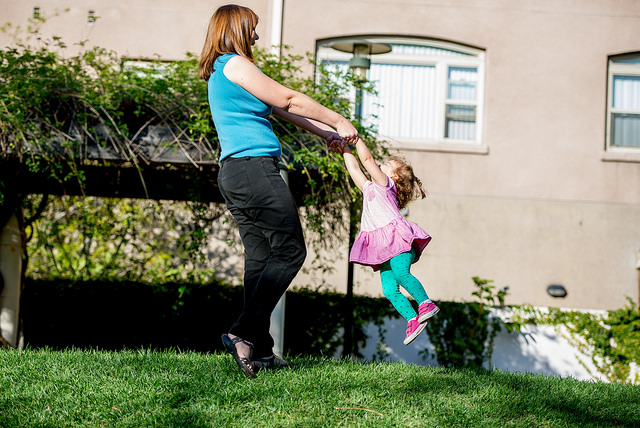 We live in a complex world. One in which the solutions to society's greatest problems are not easily identified or implemented. Within that complexity lie both challenges and opportunities to building better communities where all residents can thrive.Today's societal...