---
October 21, 2021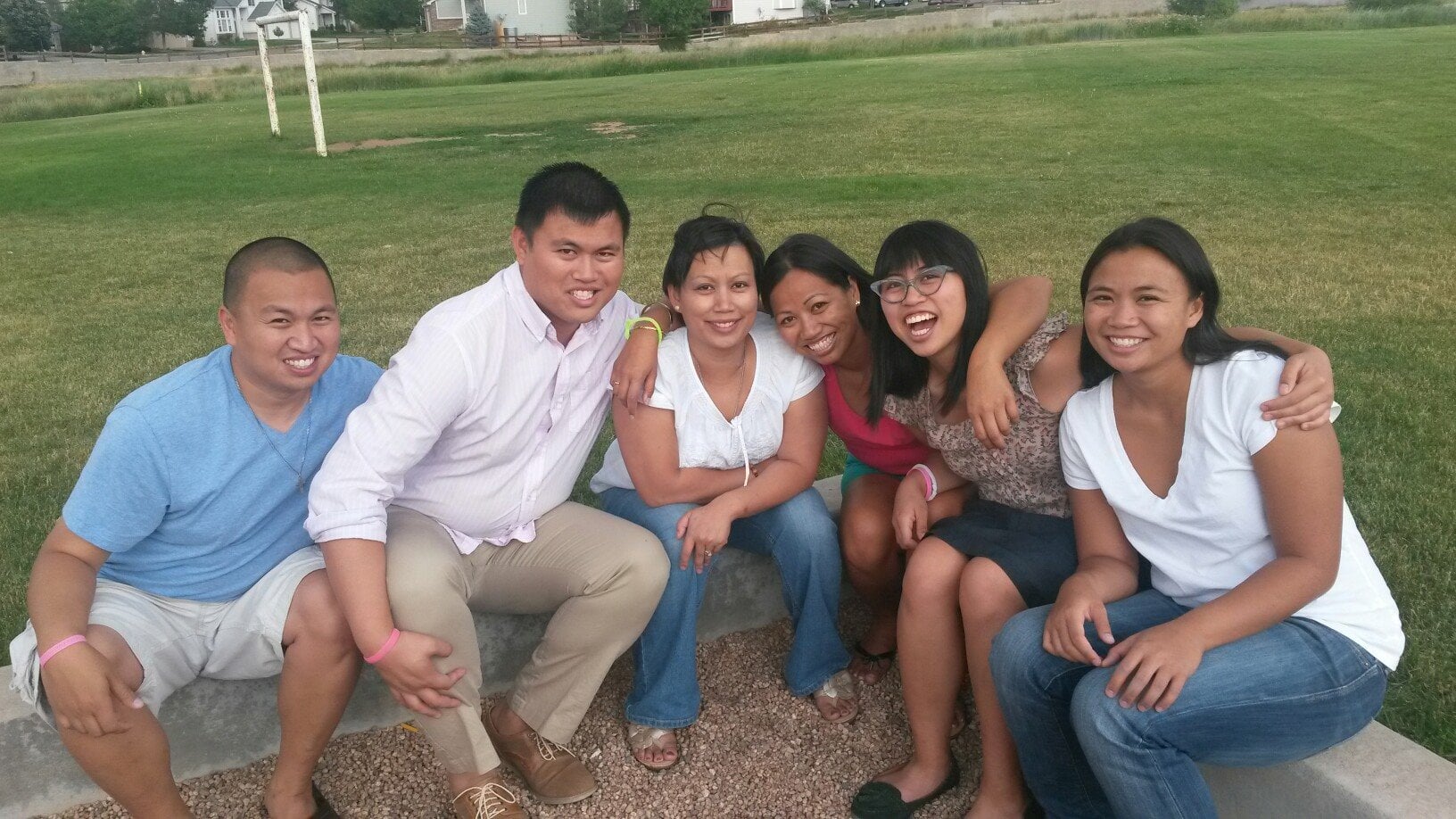 Individually, I am grateful for how much strong and collaborative systems have influenced my life; but professionally – knowing that my own experiences can help build critically improved systems essential for the tomorrow today's children deserve – well, I just call that "paying it forward."
In the mid-1970s, my dad was an accountant at Prudential in the Philippines. On a whim, he and a friend passed by the U.S. Embassy and decided to apply for a green card. Their applications were approved quickly, as the U.S. was recruiting Asian professionals, efforts later known as the "brain drain." But he did not leave until he received a use-it-or-lose-it letter from the U.S. Embassy 10 years later. Two years later, my mom, siblings and I were reunited with him in Aurora, Colorado.
We were away from our extended family, our culture, and our support system. But we were fortunate to live in a community where a strong system provided opportunities and a safety net. My mom was able to take bookkeeping courses at the local community college and gain skills required for a job. The schools regularly met with my parents to assess our needs, including determining our grade assignment based on competency. The school system was central to us building a trusting relationship with our school community.
Local government agencies and businesses also worked together. Plain-clothes police officers kicked it with us on campus and offered monthly, parent-approved and free field trips. The church across from my school allowed us to hang out in the gym, providing a safe space without proselytizing. School grounds were not fenced and served as additional park spaces. When there were crime rate concerns in and around the local mall, they created a teen advisory board instead of increasing law enforcement.
My siblings and I benefited from a supportive community with strong systems. Perhaps it was growing up in that system that inspired our community or systems change careers: my brother was a city councilman in Colorado and now leads community engagement in his county; my other brother is a higher education attorney and a commissioner; my sister works for a nonprofit that engages and equips laypersons and clergy to lead critical conversations about race and identity in religious communities. I previously served as a parks commissioner and understand how critical community voice is in policymaking, especially in improving systems that impact young kids here in L.A.
With time the presence of Filipino Americans in systems change roles has grown, at all levels: The White House liaison in the U.S. Office of Personnel Management, the California attorney general, vice-chair of the Los Angeles Department of Water, and many more. In L.A. County, there are two Filipina mayors. Throughout California, there are other Filipino/a elected officials, appointees, and decision-makers shaping systems, running for offices, organizing their communities, and creating change.
But more representation is needed for the 4.2 million Filipinos who live in the United States, and for the half a million who call L.A. County home – a concentration surpassed only by Manila. Representation matters for Filipino nurses who've been on the frontlines throughout the pandemic assigned to high-risk units; for the nearly 175,000 undocumented Filipinos, including DACA recipients; for those who speak one of many dialects other than Tagalog; and for World War II Filipino veterans who fought with the U.S. and are still awaiting promised benefits. From healthcare to housing and education, Filipinos also have needs. But because the Philippines was a U.S. territory, Filipinos face circumstances unique to the Filipino experience. 
I recall being nine years old during the People Power Revolution in the Philippines. In a room lit by a candle in my grandmother's house, we relied on a battery-powered transistor radio for updates, as electricity was sporadic during the uprising. We listened as Corazon Aquino, the assassinated senator's wife, led thousands of Filipinos in successfully ending the dictatorship. I was a young girl when she was elected president, and saw that Filipinos can do anything, especially if done with people. With the number of Filipinos involved in organizing, strategizing, and decision-making, I am proud that Filipinos are helping to drive systems change. More importantly, that there are more inspiring the next generation.