Resources for Asian American and Pacific Islander (AAPI) Families
---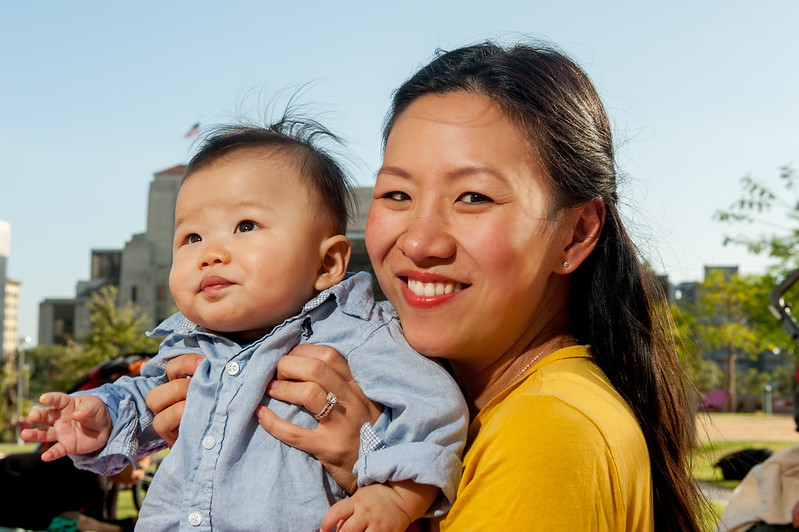 Resources for Kids/Families/Educators/Caregivers: 
Free Online Global Story Time 免費全球故事會 – Ni Hao Chinese Storytime aims to bring joy and laughter to your house through interesting stories, music, dance, and hands-on activities. We would like to create a space where children from all around the world can enjoy good stories, learn Mandarin and interact with each other in this challenged time.
你好中文故事會傳遞愛與歡笑到你家!透過有趣的故事、音樂、舞蹈、手作活動,我們致力於打造一個樂園,在這個充滿挑戰的時刻,讓全世界的孩子可以享受美好故事時光、學中文、與全球接軌。
The story time is as follows: (Based on PST time of the United States)
Bilingual story time: 7:30 p.m. – 8 p.m. every Friday evening
Zoom ID: 943-5629-7942, Zoom PW: 2222
Mandarin story time: 10 a.m. – 10:20 a.m. every Saturday morning
Zoom ID: 955583478/ Password: 2222
Facebook group: https://www.facebook.com/groups/2818284718496156 
Blog post: How to Talk to Kids About Racism Today | Inclusive, Bilingual Resources: Written by a 2nd generation Chinese-American mom of a 7-year-old girl and 4-year-old boy, married to a Korean man based in CA. She has been a pediatrician, medical writer, and tutor. The website is organized in 6 main categories 1. Their families' journey 2. Teaching tips for parents and teachers 3. Educational activities 4. Chinese resources for kids 5. Korean resources for kids 6. Interviews with multilingual families
Violence Against Asian Americans: How Do We Support the Children?: Watch this conversation about the resulting toll on Asian American people and communities and about how communities are pushing back. How are parents, family members, teachers and other caregivers supporting children at a time when physical safety is all but impossible to guarantee? How can the rest of us meaningfully support our Asian American family members, friends and neighbors?
Resources for parents and teachers to #StopAsianHate: Read; Watch, Do
Young, Proud, and Sung-jee: This is a children's book on fighting anti-Asian racism during COVID-19. The purpose of this book is to provide an educational resource to help generate meaningful discussions between adults and children about anti-Asian racism. An incident involving anti-Asian racism is directly introduced in the story. Additional resources for parents and caregivers, as well as a list of child-friendly definitions of some "big words" are provided at the end of the book. A downloadable version of the book, along with translations in multiple languages, can be found at: www.youngproudsungjee.com
NPR: CodeSwitch: How to Start Conversations About Anti-Asian Racism With Your Family
How to Talk to Kids About Anti-Asian Racism
Supporting Asian/ Asian American Children and Youth during the COVID-19 Pandemic 
How to Report a Hate Crime for the LA, OC, SF, OAK, NY regions: 8 languages available
Countering COVID-19 (Cornoavirus) Stigma and Racisn: Tips for Parents and Caregivers
HOTLINES
Crisis Text Line:

24/7 support, text COALITION to 741741 to connect with a Crisis Counselor for free 24/7.

The Crisis line

: Call 1-800-273-TALK or for Asian Languages call: 1-877-990-8585  

National Suicide Prevention Lifeline:

1-800-273-8255

The Crisis Line:

Text "CONNECT" to 741741 or 1-800-273-TALK, Asian Languages: 1-877-990-8585
HEALTH ORGANIZATIONS/RESOURCES
Asian Mental Health Collective:

APISAA The Asian, Pacific Islander, and South Asian American (APISAA) Therapist Directory. 
Raising awareness about the importance of mental health care, promoting emotional well-being, and challenging the stigma. 
California APISAA Therapists: https://www.asianmhc.org/apisaa#california  
podcasts on Asian Mental Health: https://www.asianmhc.org/mentalhealthmukbang
Asian American Health Initiative (AAHI) 
Improving the health and wellness of Asian American communities. 
AAHI mental health resource library provided in a variety of languages
https://aahiinfo.org/aahi-resources/ 
Asian American +Pacific Islander Women Lead (AAPI) 
Advocating against anti-Asian violence due to COVID-19, raising awareness around AAPI women and their experiences with #MeToo, racial discrimination, war and immigration. 
Click here for AAPI resources Click here for more information. 
 

Asian American Psychological Association (AAPA) 
Advancing the mental health of Asian American communities via research, education and policy. 
Click here for AAPI LGBTQ Resources.
Click here for AAPA bullying sheet.
Click here for more information.
Asian American Counseling and Referral Service (ACRS) 
Promoting social justice, the well-being and empowerment of AAPI and other underserved communities. 
Click here for info on behavioral health and wellness resources. 
Asian Mental Health Project (AMHP) 
Educating and empowering Asian communities in seeking mental health care. 
Click here for more information. 
Advancing the mental health and well-being of Asian American communities via research, professional practice, education and policy. 
Click here to hear from out and proud parents of LGBTQ children. 
Click here for more resources. 
National Asian American Pacific Islander Mental Health Association (NAAPIMHA) 
Promoting the mental health and well being of the AAPI community. 
Click here for mental health and behavioral services for AAPI. 
Click here for more information. 
National Queer Asian Pacific Islander Alliance (NQAPIA) 
A federation of lesbian, gay, bisexual and transgender Asian American, South Asian, Southeast Asian and Pacific Islander organizations. 
Click here for the API Healer Network and Therapy Resources List. 
Click here for more information. 
South Asian Therapists Directory 
Home of the largest global community of South Asian therapists, including therapists of Indian, Pakistani, Bangladeshi, Sri Lankan, Afghani and Nepali heritage. 
Click here to access the directory. 
SUPPORT GROUPS:
Virtual support groups and webinars on various mental health topics for people located anywhere in the U.S.
Click here to learn about a six-week program for adults and teens and free webinars.
Subtle Asian Mental Health:

 
A Facebook group run by the Asian Mental Health Collective designed to be a safe and inclusive space to share thoughts and feelings about mental health issues. 
Click here to learn more.
HARASSMENT/ADVOCACY TOOLS
A reporting and resource center for documenting hate crimes against the AAPI community.
Click here for safety tips for those experiencing and witnessing hate.
Click here to learn how to report incidents.
Learn how to intervene when you see harassment.
Click here for more on Bystander Prevention Courses.
Asian American Federation
Learn how to de-escalate threatening situations and defend yourself.
Click here for resources.
A 15 module handbook spanning Asian American Identity, Model Minority Myth, Gender & Patriarchy, White Supremacy, Race & Working Class + Immigrant Struggles.
Click here for the handbook.
Asian American Advancing Justice
An organization providing legal and advocacy services for the AAPI community.
Click here to get involved.
An AAPI storytelling initiative that aims to inspire action within the community and beyond.
Click here to learn more.
Click here for their educational toolkit.
Hate Incident Community Action Guide – Pg 5 & 6 (for victims and the community) 
Tips for Reporting Hate Crimes 
Asian Counseling and Referral Service (ACRS) is a nationally recognized nonprofit organization working for social justice and offering a broad array of behavioral health programs, human services and civic engagement activities for Asian Americans, Pacific Islanders and other communities
College Census: ANTI-RACISM COLLEGE GUIDE FOR AAPI STUDENTS AND ALLIES: College students of Asian and Pacific Islander descent may wonder what protections and resources are available to them, whether from their schools or from the community at large. That's why the editors at College Consensus have put together this guide to resources for AAPI college students.
For Data Purposes/Advocates: 
Action Agenda for Community Organizations and Law Enforcement to Enhance the Response to Hate Crimes
Racial Trauma Toolkit, Boston College
Strategies to Defeat Asian American Racial Profiling and Xenophobi
AAPI is a publisher of demographic data and policy research on Asian Americans and Pacific Islanders