---
November 16, 2023
First 5 LA's Board of Commissioners convened in person on Nov. 9. The agenda included a vote to adopt First 5 LA's 2024-29 Strategic Plan and a presentation on the 2024 Policy Agenda.
The November 9 meeting marked the Board's last gathering of 2023 as well as a significant milestone in First 5 LA's strategic planning efforts. Over the last year, the agency's Board and staff have been working with strategic planning consultants to refine the agency's Goals, Objectives, Strategies and Tactics and develop a new Strategic Plan in response to the changing conditions faced by kids and families as a result of the pandemic, as well as First 5 LA's diminishing fund balance due to Proposition 31.
In a culmination of this yearlong planning process, the November meeting featured the presentation of the final 2024-29 Strategic Plan to the Commissioners and the public. Ahead of the vote, Los Angeles County Supervisor and Board Chair Holly J. Mitchell shared these words:
"Let me begin by thanking everyone, board and staff and those in the public, who really stood by our side as we not only navigated through the planning of a new strategic plan but also trusted the process along the way," Mitchell said. "You've all uplifted and inspired our executive director and myself as we've really leaned in hard into this new chapter for First 5 LA."
"First, we are really clear in the plan about who we are and why we do the work we do," Executive Director Karla Pleitéz Howell stated, calling attention to the major themes of the new plan. "Secondly, the Board was clear that you wanted to see a few things in this plan: accountability, equity and community voice. And I'm really proud to say we've delivered."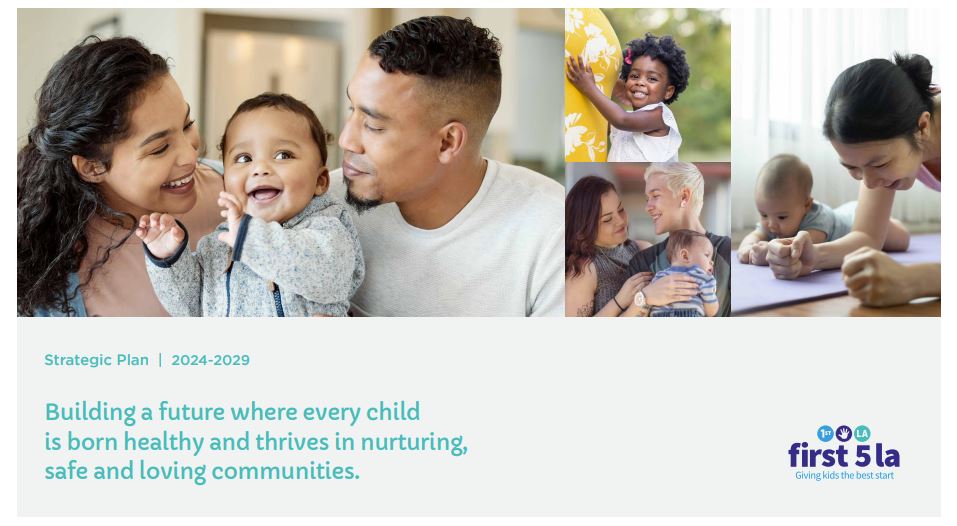 Joining the meeting to present the final draft were First 5 LA's strategic planning consultants — Chrissie M. Castro and Rigo Rodriguez of Castro and Associates, and Jenny Kern, managing senior vice president of Spitfire Strategies.
Rodriguez gave an overview of the strategic planning journey, explaining how the Goals, Objectives, Strategies and Tactics (GOST) framework guided the development of the plan in response to Commissioner feedback and insights. He also noted the Commissioners' recommendations to build upon First 5 LA's past learnings, amplify community priorities and voice, and address racial equity and justice, all of which were successfully incorporated in the final draft.
"I think what you have before you is a new strategic plan that really does center a new vision, mission and values statement that is anchored in equity and racial justice and was co-created by all staff," he said.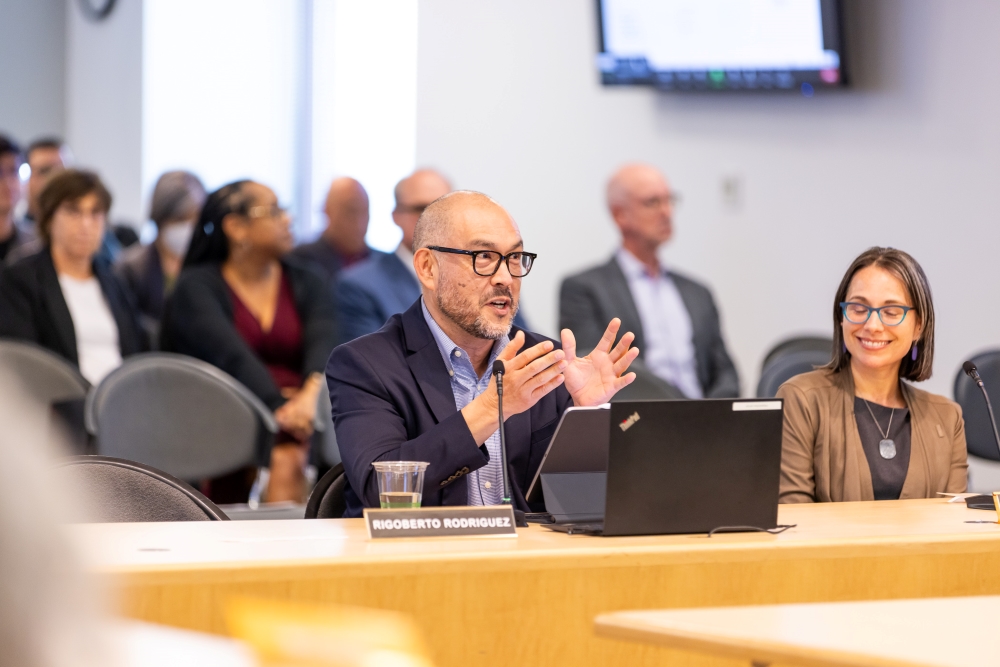 Kern spoke next regarding Spitfire Strategies' work in developing the narrative of the plan. She shared an overview of how this process unfolded, highlighting the plan's use of plain and accessible language, its intentional commitment to equity, and a narrative framework that highlights the strengths of communities.
"As you'll see throughout the plan: partnership, again and again," Kern said. "How do you invite partnership? You reach out to people, you share with transparency, and you talk in a way that lets everyone come to the table."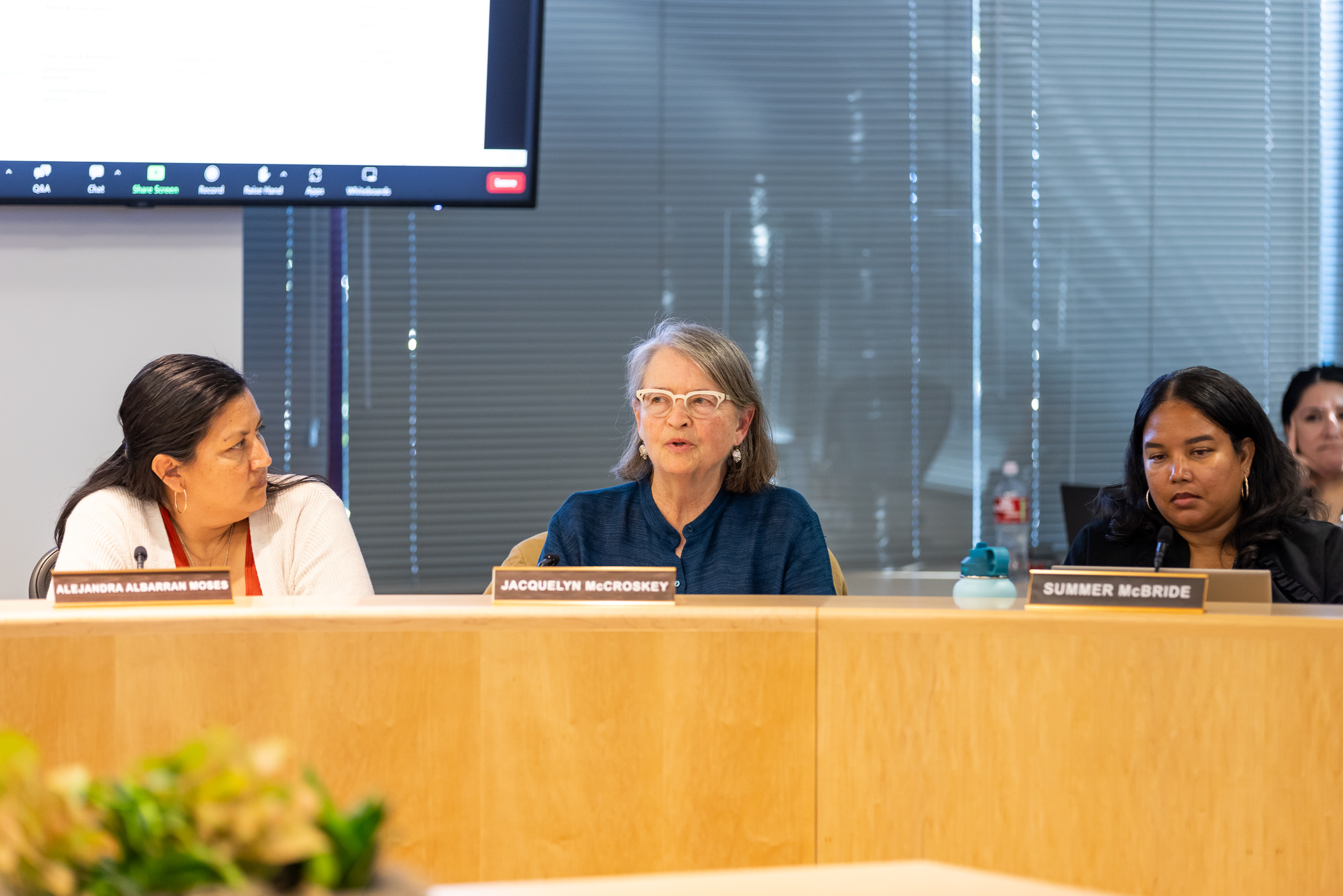 Rigo returned to answer questions from Commissioners and solicit their feedback regarding the conditions necessary for First 5 LA to implement the plan, as well as the opportunities Commissioners saw as a result of their experience and expertise.
The importance of making space to share learnings and data, particularly within collaborative efforts in L.A. County, was highlighted as an important condition. Aligning efforts with organizations already working toward similar objectives, as well as bringing new partners into the early childhood ecosystem through the plan's emphasis on racial equity, were also called out.
"It's my hope that all of us look at this plan as a dynamic document versus a rigid one that will collect dust and live on a bookshelf somewhere," Mitchell said. "Making sure that it continues to be a living document that will morph and grow and adjust, as we learn, as we execute, as the environment changes."
First 5 LA's 2024-29 Strategic Plan was unanimously endorsed by the Board. For more information on the plan, click here.
Next on the agenda was a presentation on First 5 LA's 2024 Policy Agenda provided by Senior Policy Strategist Ofelia Medina.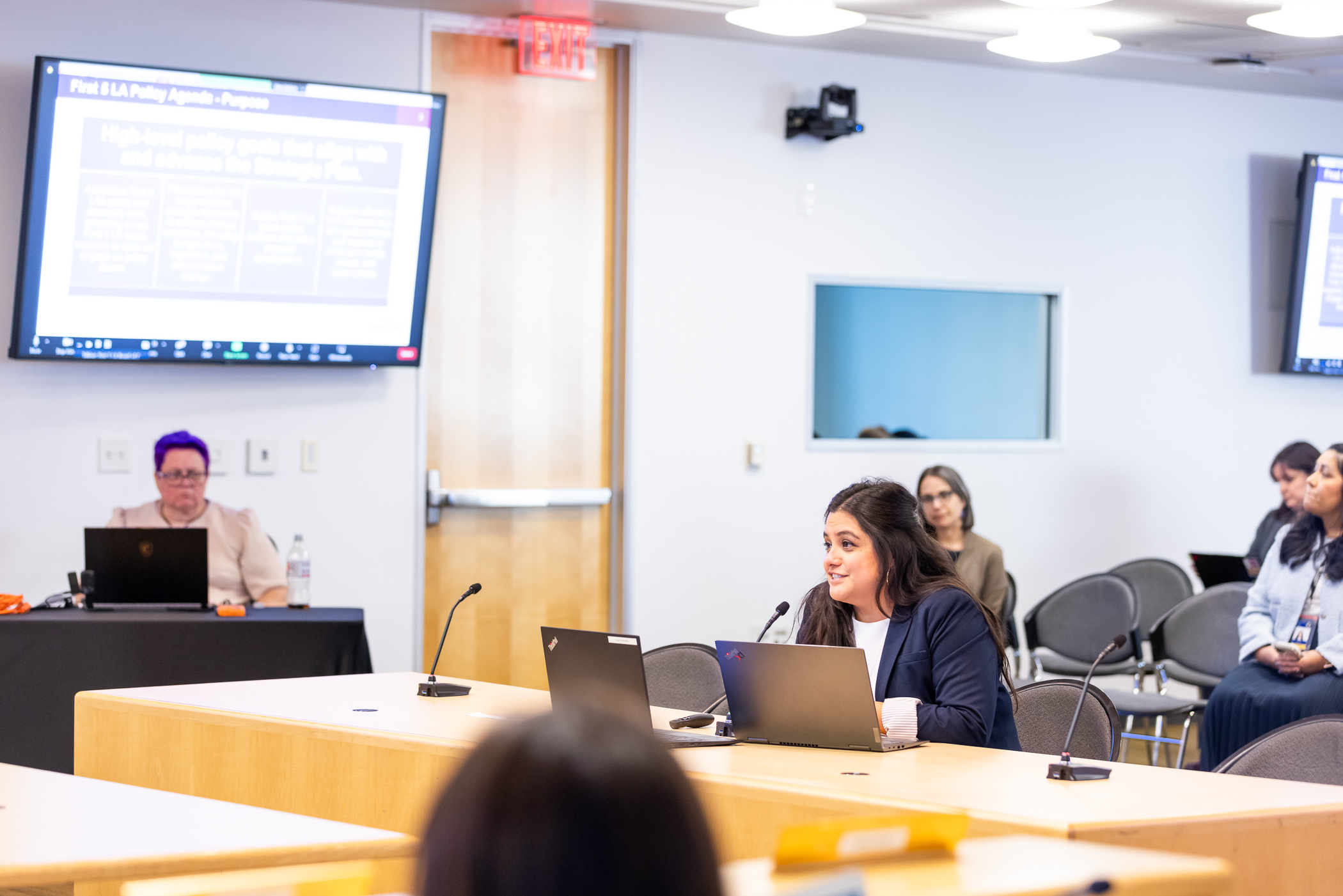 Medina explained that because the newly endorsed Strategic Plan would not go into effect until early next year, the 2024 Policy Agenda is currently contextualized under the preceding strategic plan. This allows time for the Office of Government Affairs and Public Policy to begin strategizing on the upcoming year's policy and advocacy efforts slated to begin in January.
The Policy Agenda authorizes First 5 LA's policy and advocacy work, which includes a range of policy change opportunities — such as budget allocations and legislative and implementation avenues — that support desired outcomes for kids and families in the short- and long-term. The Policy Agenda also serves as a guide for the agency's policy analysis and proposal development.
The 2024 Policy Agenda marks the fourth year First 5 LA has focused on equity as the foundation of its policy and advocacy work. Medina noted that structural racism is present throughout systems and institutions, which disrupts the optimal development of young children and creates barriers for them and their families.
"We prioritize equity in the Policy Agenda by lifting the need to close race-based disparities across health, well-being and opportunity, utilizing the best available data to advocate for the full, complete and disaggregated data, and promoting a system of supports that are linguistically and culturally responsive," she added.
The 2024 agenda focuses on four areas: promoting comprehensive systems of family supports that advance positive outcomes for the whole family; improving systems to promote the optimal development of children through identification and intervention; expanding access to affordable and quality early care and education; and ensuring that communities have the resources and environments that support the optimal development of children prenatal to 5.
Medina concluded with an overview of next year's key advocacy and Board engagement dates, which will serve as the roadmap for the agency's 2024 policy and advocacy work.
For more information, click here.
The meeting closed with a celebration of Commissioners Judy Abdo, Deborah Allen and Yvette Martinez, all of whom are transitioning off First 5 LA's Board at the end of the year.
"I can honestly say that your guidance has shaped so much of what First 5 LA is — both the foundation and the evolution of what we're looking to create," Pleitéz Howell said to the departing Commissioners.
Pleitéz Howell highlighted the important contributions each outgoing Commissioner had made in shaping the new Strategic Plan. Abdo's emphasis on plain-speak, coupled with her deep expertise in child development, guided the creation of the final draft. Also critical to the process was Allen's ability to recognize the reality of inequities that exist now while calling out how they are unacceptable in the future; Pleitéz Howell uplifted how Allen's progressive insights were baked into the plan. Lastly, Martinez was celebrated for always centering children and families — particularly those furthest from opportunity — and keeping long-term goals at the forefront during the plan's development.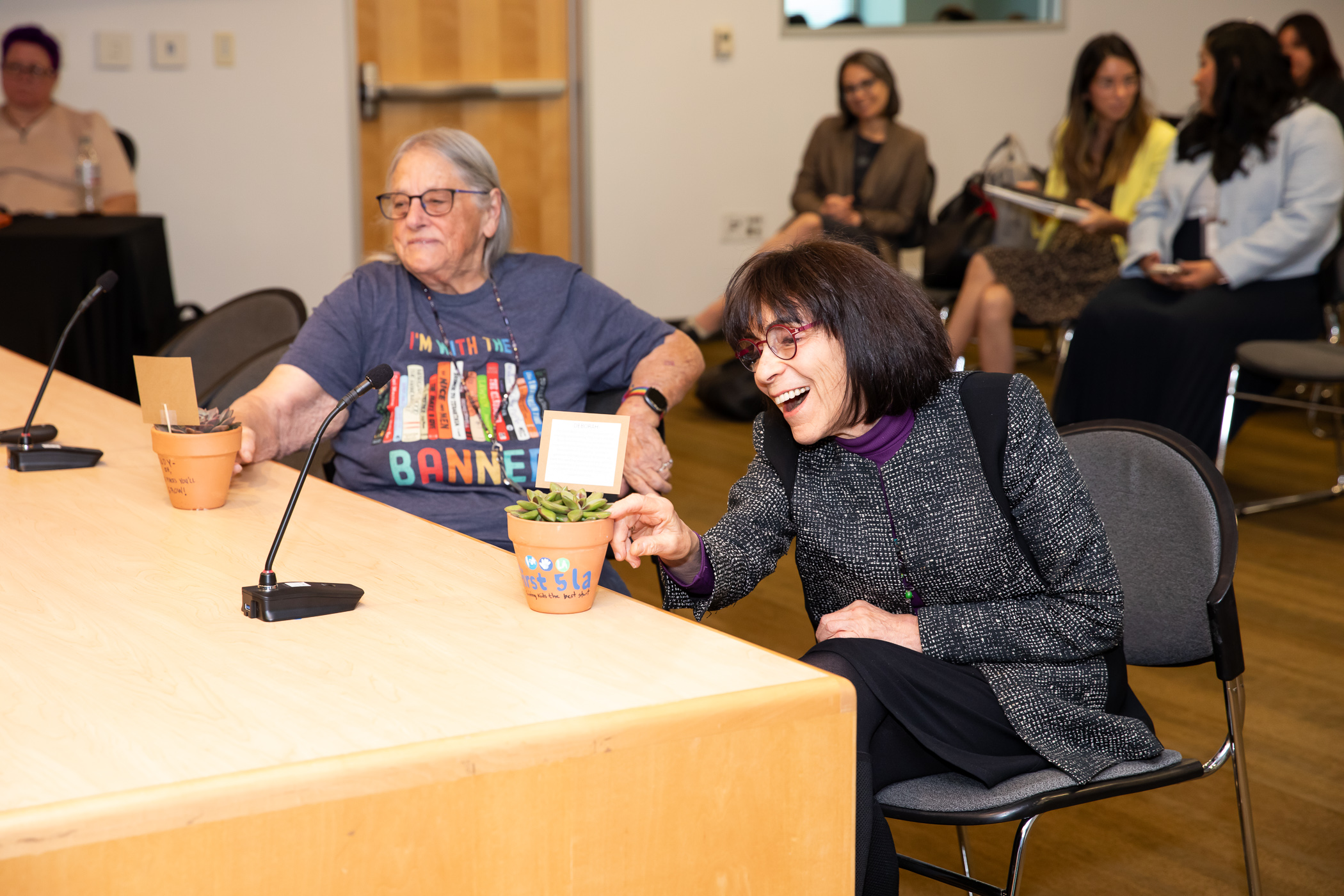 Abdo, Allen and Martinez were presented with scrolls thanking them for their contributions as Board members, as well as succulent seedlings representing the nurturing and growth that their service brought to the kids of L.A. County.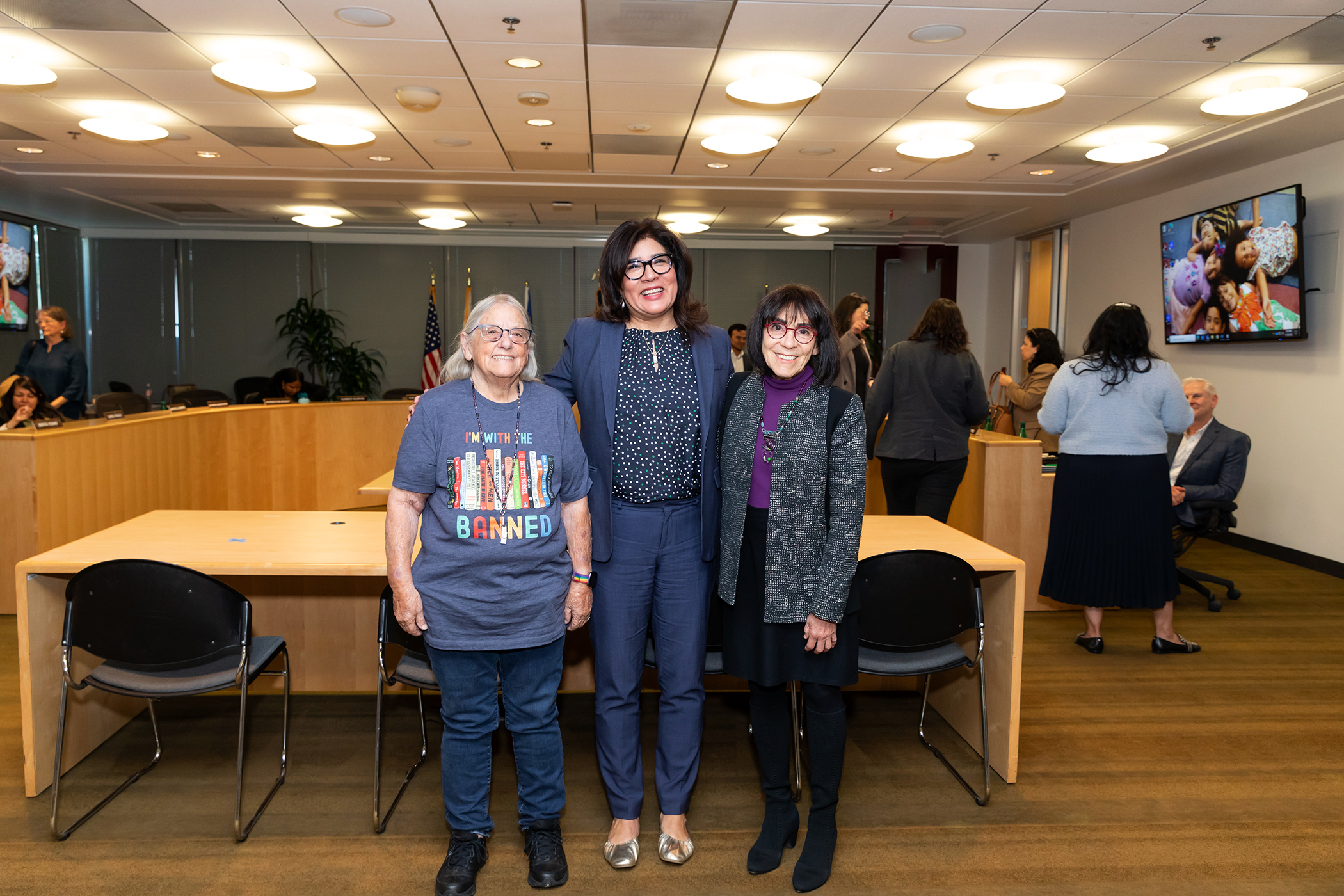 The next Board of Commissioners meeting is scheduled for February 8, 2024. For more information, please visit www.first5la.org/our-board/meeting-materials/ 72 hours in advance of the date.