---
July 28, 2022
Reproductive rights, maternal mortality, and the government's newfound commitment to save the lives of birthing people all took a turn in the media spotlight in June and July, posing a new, yet unclear paradigm for what it means to be pregnant in America. 
The U.S. Supreme Court's decision to overturn the landmark Roe vs. Wade and give decisions about reproductive rights over to the states gained most of the attention, somewhat ironically overshadowing the Biden administration's announcement of their Blueprint for Addressing the Maternal Health Crisis. Then just days after, a study published in JAMA showed that the number of women dying from childbirth went up 33% during the pandemic.
While pundits are still unpacking what these shifting sands might mean for pregnancy in the U.S., one thing is clear: More pregnancies amidst rising maternal mortality rates likely means more death; but also, help is on the way.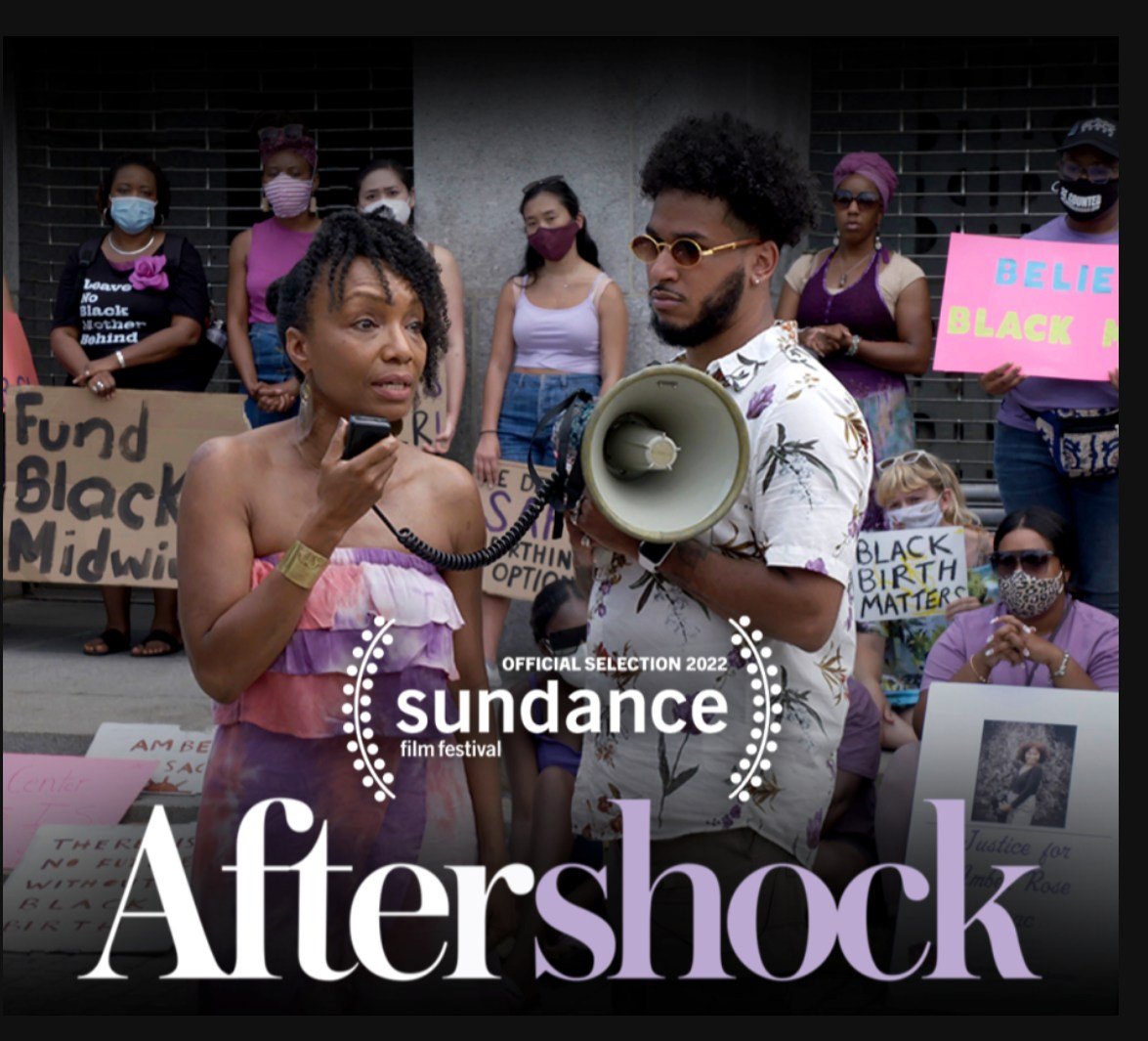 America has long had the dubious distinction as the only developed nation to have a startlingly high maternal mortality rate; and for Black birthing people, it is even more stark. Prior to the pandemic Black women were two to three times more likely than white or Hispanic women to die from childbirth. Even controlling for factors like income, education and access to healthcare, exposure to systemic racism remains a risk factor for Black people that adversely impacts birth outcomes. Public health officials increasingly cite racism as the root cause of the disparity. In the recently released documentary, "Aftershock," directors Paula Eiselt and Tonya Lewis Lee also reference a historical campaign against midwifery as a factor. 
The pandemic made matters worse for birthing people and further illuminated existing birth disparities for Black birthing people. The overburdened health care system and required social isolation at the beginning of the crisis forced many pregnant people to give birth without familiar supports, like spouses or doulas. Black families, who already faced increased risk, began seeking home births. Then, as COVID-19 ravaged communities, we learned that pregnant people were at risk of more severe complications from the virus. These conditions set the stage for a serious increase in maternal death, confirmed in a report released on June 28, which showed a 40% increase in death for Black women and a 74% increase for Hispanic women. 
Just prior to the release of the new data, the U.S. Supreme Court announced its bombshell decision to overturn the historic Roe vs. Wade legal case, which for 50 years has protected a person's right to an abortion. The decision set off a maelstrom of panic and speculation as to what it could mean for birthing people forced to carry a child to term. One research group estimates that there will be an additional 150,500 to 159,700 live births per year, with a higher-than-average percentage needing additional health care. Additionally, there is specific concern for Black birthing people –– who access abortion services at a higher rate –– that forcing them to carry to term in an already fraught birthing environment likely spells disaster.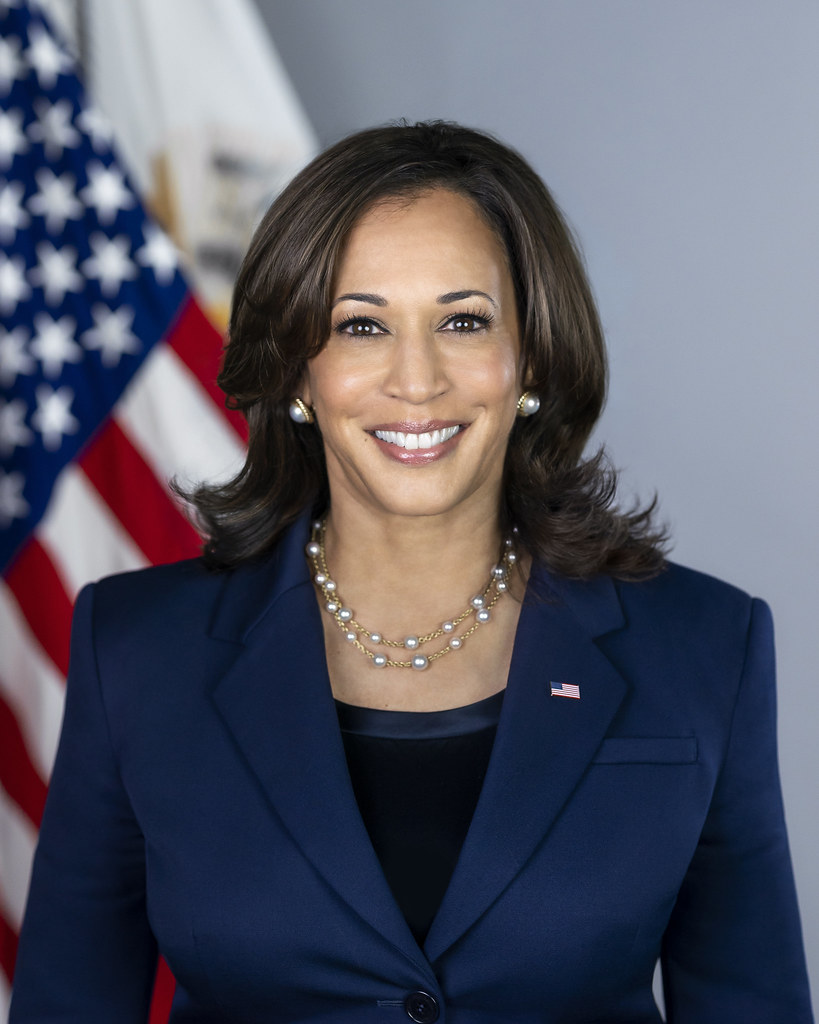 The bleak statistics and a removal of reproductive rights has heightened anxiety around pregnancy, but amidst the swirl of threatening news, the Biden administration, led by Vice President Kamala Harris released a comprehensive plan aimed at supporting pregnant women. The Blueprint for Addressing the Maternal Health Crisis, which normally would garner some media attention, was released the same day at the Supreme Court's decision to overturn Roe, so was sadly relegated to a footnote in the news cycle. Nevertheless, the blueprint includes a laundry list of commitments and recommendations to combat maternal mortality — and specifically for Black birthing people — including increased access to midwives and doulas, implicit bias training for medical staff, and improved healthcare access. 
The Blueprint was heavily influenced by Harris' work as a California senator. During her term, she helped spearhead the "California Momnibus Act," which also expands access to Medi-Cal coverage and extends that coverage to the service of doulas. The "Momnibus" was signed into law October of 2021 and is designed to fill a weakness in what are good overall statistics for the state. California has long had one of the lowest maternal mortality rates in the U.S., in part due to the work of the California Maternal Quality Care Collaborative. The statistics for Black birthing people, however, have remained high, so the Momnibus will hopefully shore that up.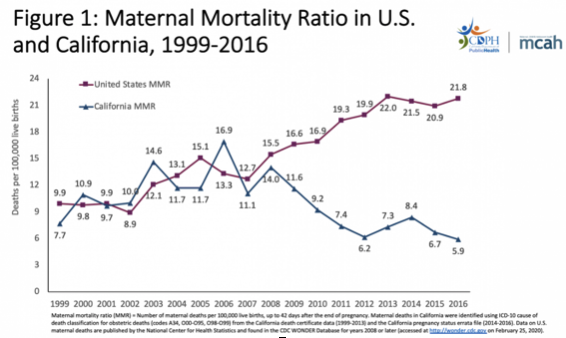 In Partnership with the Los Angeles Public Health Department, First 5 LA also supports the African American Infant and Maternal Mortality Initiative, which focuses on stress reduction for birthing people. The AAIMM effort promotes safe and joyous births for Black birthing people by providing access to vital services such as doulas and hospital quality improvement programs. Click here to learn more. 
To help our readers navigate this complicated and uncertain period for birthing people, we have compiled a list of articles below, documenting the real-time developments impacting this vulnerable population. Organized by topic, this list is not comprehensive but does help give context and perspective as we begin to understand this new paradigm.  
New Data 
ABC News: US maternal mortality increased 33% during pandemic, hitting Black and Hispanic women especially hard (6/28/22)
U.S. News & World Report: U.S. Maternal Deaths Spiked Upwards During Pandemic. (7/4/22)
Healio: Maternal mortality rates jumped during pandemic, especially for Black and Hispanic people (7/5/22)
Abortion Access and The End of Roe 
Salon: The link between America's rising maternal mortality rates and abortion (4/19/22) 
FiveThirtyEight: Overturning Roe v. Wade Could Make Maternal Mortality Even Worse (5/31/22)
The Guardian: 'A matter of life and death': maternal mortality rate will rise without Roe, experts warn (6/27/22)
Axios: Health experts see rise in maternal mortality post-Roe (7/5/22)
The New York Times: The End of Roe Doesn't Need to Bring an Increase in Maternal Mortality (7/11/22)
The Guardian: Pregnant women face increasingly dangerous risks as doctors flee punitive US states (7/8/22)
Quartz: Abortion bans will make pregnancies in the US even more dangerous
PEW: Critics Fear Abortion Bans Could Jeopardize Health of Pregnant Women
Governing: A Troubling Post-Roe Landscape for the Health of Moms and Their Babies (7/6/22) 
Biden Administration's Maternal Health Blueprint
The White House: FACT SHEET: President Biden's and Vice President Harris's Maternal Health Blueprint Delivers for Women, Mothers, and Families (6/24/22) 
The Hill: Biden officials detail maternal health crisis plan (6/24/22)
California's Momnibus
KQED: New California Law Aims to Help More Black and Indigenous People Survive Childbirth (10/4/21)
ABC News: California signs 'Momnibus Act' to support Black moms and infants, pay for doulas, extend Medicaid coverage (10/6/21)
Capital & Main: Can California's 'Momnibus Act' Create a Better Future for Black Moms and Babies? (2/18/22)