---
October 27, 2022 
The U.S. has long held the dubious distinction as the only wealthy nation in the world to not have a comprehensive, federal paid family leave program. California, however, has consistently shown to be a bright spot among this dismal truth, leading the nation in paid leave policies. Twenty years ago, we were the first state to adopt a paid leave program and, as of Sept. 30, the first to reimburse families up to 90 percent of their paycheck while they are on leave.
Creating a federal paid leave program has long been debated in the U.S., including its notable exclusion from last summer's Inflation Reduction Act. While studies have shown that paid leave has a positive impact on the health of families and workplaces, belief that paid leave would place undue burden on the business sector — an idea that has been disproven — and that it's the sector's responsibility to decide to provide this benefit, not the government's to mandate, has long stymied progress.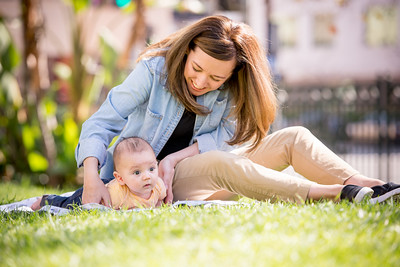 California bucked that belief in 2002, however, when it became the first state in the nation to adopt paid leave. The California Paid Family Leave policy allowed employees to pay into State Disability Insurance and receive a little over half their salary while off caring for a child or elderly parent. Since then, the program has supported thousands of families, however it has also shown to be insufficient. Despite 2016 legislation increasing the salary reimbursement rates to 60 to 70 percent of a worker's weekly paycheck, the gap in pay has been enough to prevent many families, especially low-income families, from taking leave.  
When California Gov. Gavin Newsom took office in 2019, he made headlines by proposing the state extend its paid leave policy from six weeks to six months. "Gavin Newsom's family leave plan could become a model for the country," wrote The Week opinion writer Jeff Spross. But paying for the six month extension remained a challenge, and ultimately the legislation, SB 83, only modestly extended the policy, to eight weeks. Arguably more importantly though, the legislation did not correct for the pay gap challenges deterring so many families from taking leave in the first place.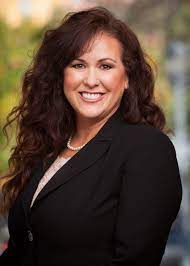 To correct this, last year, CA Assemblywoman Lorena Gonzalez (D-San Diego) authored AB 123, which would have increased the wage replacement to 90 percent. Gov. Newsom vetoed the bill, citing budget reasons and that it would place an undue burden on low-income families. He did, however, sign AB 138, which maintained the wage replacements at 60 to70 percent; the 2016 legislative language set the higher percentages to expire in 2022 and revert to 55 percent. Later in 2021, the Biden administration included a federal policy of four weeks of paid leave in the Build Back Better bill, however that was stripped after Sen. Joe Manchin voiced his opposition, and the bill failed to ever receive a vote in the U.S. Senate.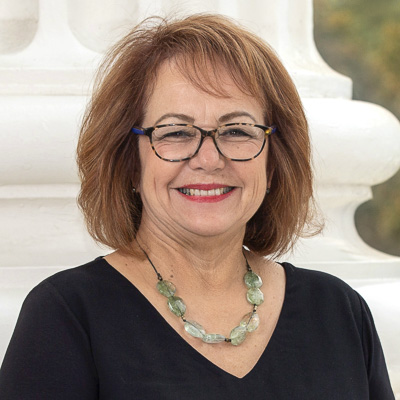 Despite the 2021 setbacks, momentum around increasing the wage replacement rate in California continued to pick up steam, and in February of 2022, Senator María Elena Durazo (D-Los Angeles) introduced SB 951, again proposing a 90 percent wage replacement. One of the concerns about AB 123, was that it would disproportionately impact low-income workers who are expected to contribute the same wage percentage as higher income workers but can't afford to take advantage of the program because of the wage gap. Durazo's bill corrected for that by lifting a contribution cap.  
Child development advocates across California, including First 5 LA, endorsed SB 951, touting how it will benefit maternal physical and mental health, and family economic security by allowing more parents to take leave. Elder care advocates also endorsed the bill, with one physician pointing out that increasing the wage replacements would, "help us move toward health equity and ensure that all people who live in California can make decisions that optimize their health." In a final push, advocates took to social media and  stood on California's Capitol steps, urging Newsom to sign the bill, which he did on the very last day he could, Sept. 30.  
The new provisions will not be enacted until 2025, however, one of the important elements of SB 951 is that it maintains the current wage replacement percentages, thwarting the looming expiration. So now as California families wait for more coverage, they can at least expect the current system to remain.  
The rest of the country, however, continues to struggle. Conversations around paid family leave are seemingly near constant, among policy makers and celebrities alike, with purportedly 80 percent of the country in support of a federal paid leave program. Democrats have failed to get through any legislation and the policy seems to be in limbo for now
To help our readers understand the evolution of California's paid leave policies as well as where the federal government stands in attempting to pass legislation, we have compiled a library of articles below. Additionally, if you are thinking of taking paid leave, KPCC/LAist's Stephanie Ritoper has produced an excellent guide on what your rights are and how to navigate the system here: How To Take Family Leave In California (And What To Do When You Come Back To Work). 
California's Paid Leave Laws  
Los Angeles Times: California raises wage replacement for new parents, sick workers. (Guitierrez, 10/1/22)
Also featured in the Sacramento Bee, CalMatters, Press Telegram 
KQED: Paid Family Leave Just Turned 20. Will Newsom Expand It? (Romero, 9/25/22) 
Capital and Main: Making Paid Family Leave Work for Working Families United States (Kreidler, 9/19/22) 
Bloomberg Law: Paid Leave Expansion Returns to Newsom's Desk After 2021 Veto (Marr, 9/2/22)  
Calls for Federal Paid Leave  
Glamour: Christy Turlington Burns in Conversation with Glamour's Editor-in-Chief on Paid Family Leave (Wilson, 10/17/22)  
MSNBC: Polls show battleground voters are prioritizing paid leave ahead of midterms (9/25/22)  
Desert News: Perspective: Americans want more family time. Here's what Congress can do about it (Seariac, 10/7/22) 
The Wall Street Journal: Companies Are Cutting Back on Maternity and Paternity Leave (Dill & Yang, 9/22/22) 
Capital and Main: Making Paid Family Leave Work for Working Families United States (Kreidler, 9/19/22) 
Motherly: Maternity Leave Benefits Increased Dramatically In The Pandemic — Now They're Going Back Down (Kenney, 8/24/22)    
HR Drive: Most women say unpaid maternity leave would deplete their savings, survey finds (Shumway, 8/12/22) Also featured on Romper 
KQED: No Expanded Paid Family Leave, Disability Under Latest California Budget Agreement (Romero, 7/30/22)  
The New York Times: New Guidelines Encourage Breastfeeding Longer, but Call for More Parental Support (Pearson, 6/27/22)  
American Enterprise Institute: The Safety Net During the Pandemic: Childcare, Paid Leave, and Income-Support Programs (Rachidi, 6/23/22)  
New America: Explainer: Paid Leave Benefits and Funding in the United States (Shabo, 12/17/21)