Former Branch Chief for the Child Care Development Division for California Department of Social Services Selected to Lead L.A. County Early Childhood Advocacy Organization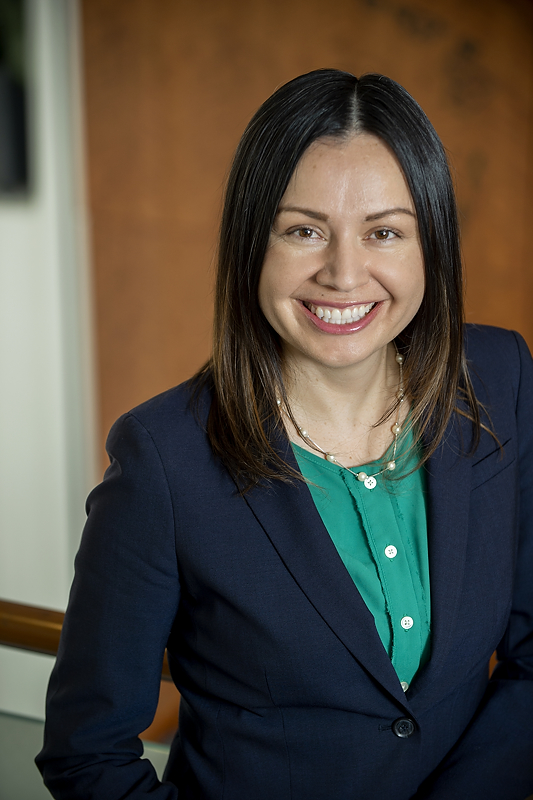 LOS ANGELES, CA (November 10, 2022) – Today, during its final board meeting of the year, First 5 LA's Board of Commissioners named Karla Pleitéz Howell as the organization's new executive director. As the next leader of the organization, Pleitéz Howell will be a dynamic, action-oriented champion for Los Angeles County's children prenatal to age 5 and their families, particularly those facing the greatest inequities in outcomes and opportunities.  
"We are excited and happy to welcome Karla Pleitéz Howell as First 5 LA's new executive director. After a widespread search and enthusiastic candidate response, we are confident that Karla will build on the foundational work First 5 LA has advanced over its 24-year history. As the pandemic and the growing and productive racial discourse has shown us, systemic inequities hold children of color back from reaching their full developmental potential. First 5 LA is leading the way on systems change, enhancing the power of county partnerships and community voices to help our youngest children realize their potential, and we know that Karla will skillfully continue this work," said L.A. County Supervisor and First 5 LA Board Chair Sheila Kuehl.     
Pleitéz Howell has been a relentless advocate for children, families, and communities. Through community partnerships and innovative strategies, she has helped to increase resources and designed targeted programs, focusing on advancing justice and creating equitable opportunities so that all children can thrive. Most recently Pleitéz Howell served as branch chief for the Child Care Development Division within the California Department of Social Services, where she led efforts to develop the Division's strategic plan and improve administrative efficiencies. Prior to this role, Pleitéz Howell served as director of education, managing director and chief of Policy and Programs at Advancement Project California (now Catalyst California). As an advocate, Pleitéz Howell worked to bring coalitions together to increase child care facilities funding, improve quality in Transitional Kindergarten programs and increase access to child care for California's youngest learners. 
"I am deeply humbled and honored by this appointment to lead this remarkable organization in partnership with the dedicated First 5 LA team," said Pleitéz Howell. "I look forward to building on the great work that Kim Belshé has so strategically led to achieve the highest impact for L.A. County's children and surging ahead with bold innovation that will ensure opportunities for our families and youngest children, especially within communities experiencing deep poverty and health and education inequities." 
"The future of First 5 LA is a hopeful one. We are an organization rich in vision, opportunity, and assets – both human and financial. Together, we have put in place the foundational elements for First 5 LA's
effectiveness and impact well into the future. It has been my honor and privilege to have served as First 5 LA's executive director for nearly 10 years. I look forward to all that Karla, alongside the team, our board of commissioners, and community, will accomplish in 2023 and beyond," said current Executive Director Kim Belshé.    
Shortly after Belshé announced her departure in June of this year, the First 5 LA Board of Commissioners formed an Executive Director Search Committee. Led by Commissioner and Vice Chair Judy Abdo and supported by Justus McGinity Executive Search, the committee cast a wide net candidate search. Pleitéz Howell was chosen from among several high-level candidates for her passion for children, commitment to equity, and readiness to lead.  
Pleitéz Howell will step into the role of executive director in early January of 2023.    
About First 5 LA   
As the state's largest funder of early childhood and an independent public agency, First 5 LA works to strengthen systems, parents and communities to support the safe and healthy development of young children guided by our North Star that every child in Los Angeles County will reach their full developmental potential throughout the critical years of prenatal to age 5. Learn more at www.first5la.org. For latest news and information, follow us on Twitter, Facebook, Instagram and LinkedIn.