---
February 25, 2021
People start lining up outside the First Baptist Church in Central Los Angeles at 2 a.m. By the time workers arrive hours later to start organizing boxes of food for distribution around the neighborhood, the queue is over a block long. But the waiting residents are not on the recipient list. They're simply hoping there'll be leftover boxes to be given away.
"We may have just two or three excess packages," said Brenda Aguilera, director of community transformation at Para Los Niños, one of the nonprofits that supports First 5 LA's community capacity and network initiative, Best Start, in L.A. County's Central-East region which includes the neighborhoods of Metro LA, South El Monte and El Monte, Southeast and East L.A. "We tell them to go home and we'll call them."
Food insecurity has emerged from the COVID-19 pandemic as a pressing issue, but in fact, it has been a longstanding challenge in L.A. County. With vaccines now heralding the end of the pandemic in the near future, First 5 LA, its nonprofit partners and Best Start community leaders, as well as governmental agencies, are seeking to keep food distribution efforts going post-pandemic.
"Food insecurity was already at severe levels before the pandemic. Advocates have tried to raise alarm bells many times. It was frustrating," said Gary Gero, director of Los Angeles County Emergency Food Security Branch. "It's one of those hidden issues."
Food insecurity is related to a host of negative outcomes, particularly for young children, who may see developmental delays, diminished academic performance, early onset of obesity and impaired social skills if they lack a stable nutritious diet, according to a First 5 LA report released last year, Pathways to Progress: Indicators of Young Child Well-Being.
The report states that in 2018, 27 percent of all low- to moderate-income families with children under 5 experienced food insecurity in L.A. County. That number increased to almost 30 percent for Latinos, compared to 24 percent for Black families and 25 percent for White families.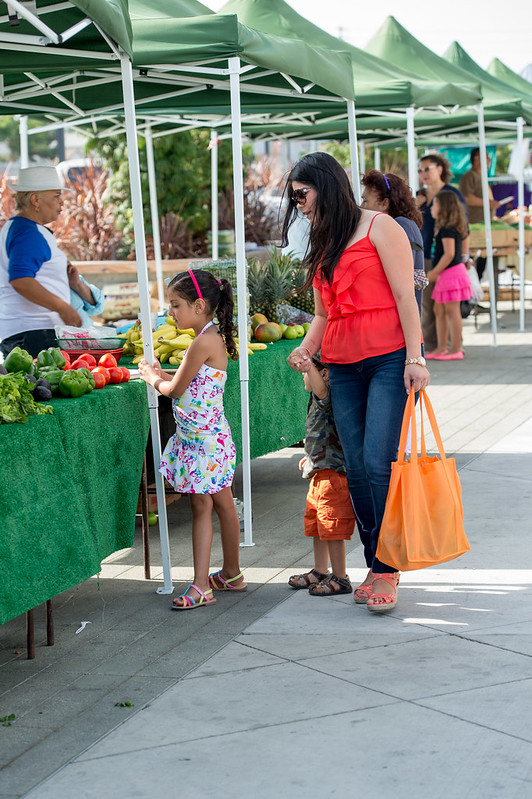 Pre-pandemic, food-insecure residents typically relied on a network of some 200 food banks, pantries and soup kitchens to access groceries and prepared meals. However, COVID-19 caused those agencies to close their doors, as well as schools that many children relied on for free breakfasts and lunches. That came on top of a wave of job losses among hourly wage workers.
The surge in food insecurity, underscored by powerful television images of miles of cars lining up to receive free groceries, brought increased attention to the overall issue.
Earlier this month, the county Board of Supervisors authorized the creation of the Food Equity Roundtable, which will bring together representatives of local government agencies, school districts, foundations and nonprofits, including First 5 LA, to discuss ways to address food insecurity on an ongoing basis. The roundtable, which will replace the Food Insecurity Taskforce formed last year, is still in the inception stage and is seeking foundation resources as funding.
"We want it to be big enough to cover the issues but small enough to be manageable," Gero said. "What that number is, I don't know."
One of the key barriers to food access that emerged early in the pandemic was transportation for families to food sources –– an issue that was uplifted by Best Start community leaders and inspired an innovative solution. In response to the challenge First 5 LA stepped in to coordinate an unusual collaboration between LA Metro, the county's public transportation agency, and First 5 LA's nonprofit partners in its five Best Start regions. LA Metro tapped drivers lacking work for its Mobility on Demand program — a low-cost ride-hailing service — to deliver food boxes to families. First 5 LA's partner organizations established distribution hubs, sorting goods into boxes and organizing recipient lists and delivery schedules.
"The pandemic has really exposed this need across agencies to break out of our silos," said Debbie Sheen, First 5 LA program officer. "We've had to work in ways we've never done before. This is exactly the kind of action we're going to need more of."
LA Metro will explore continuing the program and scaling it up, said Shaun Miller, senior transportation planner at LA Metro. According to a survey by LA Metro last October, 35 percent of low-income residents say transportation is an issue impeding their access to food. A third of residents walk to stores, while nearly a third use public transportation. Another 11 percent rely on friends, while 26 percent drive.
"I'd love to see some expansion to reach more people," Miller said, adding that having drivers distribute food proved more cost-effective than having them take people to and from their homes. "Every meal we have to deliver indicates a need in the community, and by all counts that need will continue to grow. Need knows no geographic boundaries."
Community input is essential to any ongoing effort, said Aguilera of Para Los Niños. She noted that it was resident leaders, known as promotoras, who initially brought the food deficit issues to the organization's attention, spurring the countywide collaboration between LA Metro and the nonprofits.
The involvement of local residents underscores how community members can create change in their neighborhoods by serving as effective advocates and leaders. This type of community-led systems change is part of Best Start's goal to improve quality of life for kids and families in those areas, Sheen said.
In the county's northern reaches, Cecelia Gibson, associate director of community centers for Antelope Valley Partners for Health, said LA Metro drivers served as the crucial missing link in the logistics chain to get the food to homeless families living in motels, as well as other items such as children's craft kits donated by the Lancaster Museum of Art and History.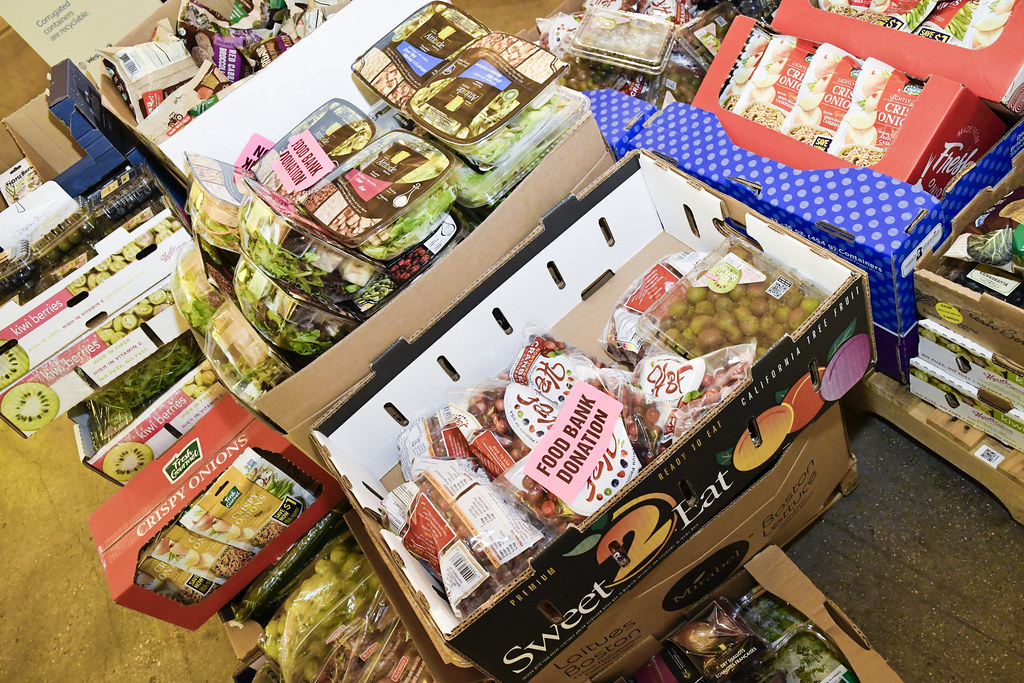 Besides the tangible goods, drivers provided human contact to isolated residents and served as a source of information, she said. People would ask them about things they needed and the drivers would return to the distribution hub and find answers, which they would deliver the following trip. "The families and seniors are so appreciative and grateful," she said.
Other countywide efforts to combat food insecurity include a $1 million advertising campaign in eight languages to encourage people to sign up for the CalFresh food voucher program, which resulted in a 40 percent enrollment increase, and distribution of 1 million sack lunches to homeless people on the street and $22 million in grocery gift cards to 30,000 undocumented families.
Sheen said First 5 LA is gratified to see the new focus on increasing access to fresh, healthy, affordable food. Food access is a critical part of First 5 LA's mission to make communities safer and healthier for families to live and raise their children. "The place where a child grows up matters," she said.