Celebrating National Hispanic Heritage Month 2021: September 15th – October 15th
---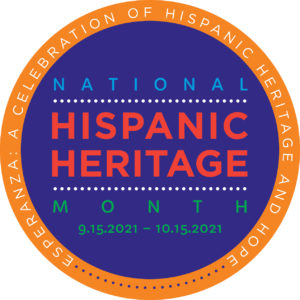 Hispanic communities — the largest ethnic minority group in the United States, according to Pew Research Center — have made enormous contributions to the history, culture and achievements of the United States. In celebration of Hispanic heritage, the United States honors Hispanic Americans with 30 days of federally recognized celebration known as National Hispanic Heritage Month, which takes place each year from September 15th to October 15th.
According to the National Hispanic Heritage Month government website, September is a significant month in Hispanic history because it coincides with the anniversary of independence from Spain for the Latin American countries of Costa Rica, El Salvador, Guatemala, Honduras, Nicaragua (which celebrate their independence on September 15th), Mexico (September 16th), Chile (September 17th) and Belize (September 21st).
Celebrating Hispanic Heritage began as a week-long event in 1968, when a bill sponsored by Rep. Edward R. Roybal of Los Angeles was signed into law by President Lyndon B. Johnson. In 1988, legislation sponsored by Rep. Esteban Edward Torres of Pico Rivera (and amended by Senator Paul Simon) expanded the week into a month-long celebration when the bill was signed by President Ronald Regan.
This year, the theme of National Hispanic Heritage Month is "Esperanza: A Celebration of Hispanic Heritage and Hope." Learn more about the contributions of Hispanic Americans and the history of Hispanic Heritage Month by checking out our library of resources below — and celebrate along with your family by attending any of the local or virtual events!
EDUCATIONAL RESOURCES
En Familia con La Plaza – Join LA Plaza de Cultura y Artes and Latin Grammy-winning duo 123 Andrés this summer for a super special educational series!  Premiering exclusively on YouTube, En Familia con LA Plaza y 123 Andrés will inspire you to think about health and wellness in creative ways.
LA Controller: Latinx Los Angeles – A guide to public places and spaces highlighting the history of the City's diverse Latinx communities
LOCAL EVENTS
RESOURCES FOR HISPANIC FAMILIES