Celebrating Juneteenth: Freedom Day
---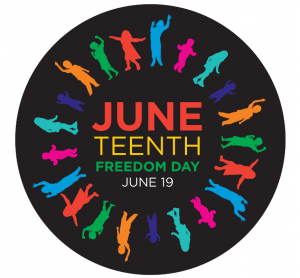 While Americans traditionally celebrate July 4th as the anniversary of the signing of the Declaration of Independence which declared the original colonies to be free from British rule, the reality of the matter is that not everyone living in the U.S. was either free or a citizen on that day in 1776.
The journey to freedom would remain long and arduous for slaves for another 89 years, during which time the Emancipation Proclamation was signed on Jan. 1, 1863, declaring all enslaved people in states engaged in rebellion against the Union "shall be then, thenceforward, and forever free." It was news that reached Galveston, in the Confederate state of Texas, two-and-a-half years later. On June 19, 1865, former slaves planned and name the celebration of freedom, "Juneteenth," also known as Freedom Day and Jubilee. It is the oldest nationally celebrated commemoration of the ending of slavery in the United States. Five months later the 13th Amendment was adopted, formally abolishing slavery.
To learn more about the history of Juneteenth, check out Juneteenth: History of Juneteenth and New York Times: So You Want to Learn About Juneteenth?
To support your child's curiosity and educate them on race equity and Black history in America, we've compiled a list of resources and articles that help explain how to talk to your child about Juneteenth and ways you can honor the historical day with your family.
Celebrating Juneteenth with Your Family
How to Talk to Your Child About Juneteenth and Other Race Equity Issues: 
Children's Books Related to Juneteenth: