---
When Ingrid Beeby's baby boy turned a month old on June 11, it should have been a day only for celebration.  
Instead, the day became a bittersweet reminder of the times we live in. 
"The same day my son Jonathan became a month old, my father died of coronavirus," Ingrid recalled. "He lived in Peru. He was 66 years old. It was very sad. It was very surprising because he was a very strong man. This was the day coronavirus became real." 
With the loss increasing her anxiety over her children's health, the Santa Clarita mother of two did what she could to boost their immune systems: continued breastfeeding for Jonathan and feeding lots of vegetables for her 2 1/2-year-old daughter, Ivanna.  
One thing she did not have to worry about: health care for her newborn.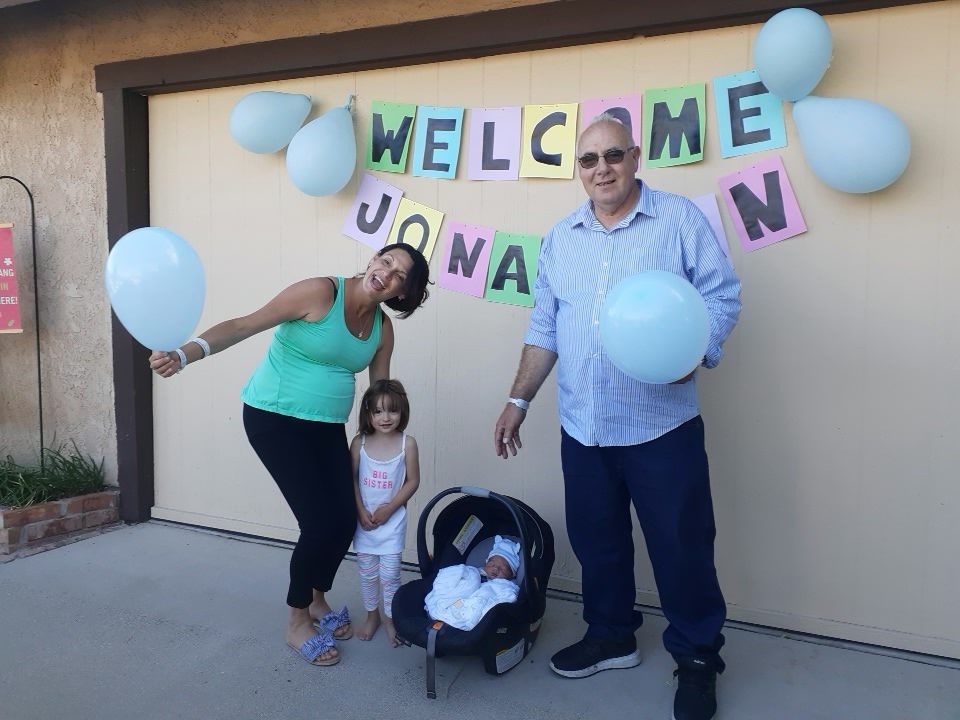 Thanks to her enrollment in Project DULCE, a First 5 LA–funded program, Ingrid has been able to stay on top of Jonathan's health with her pediatrician via a telehealth video platform, offered in both English and Spanish, through Northeast Valley Health Corporation (NEVHC).  
An innovative, pediatric care-based intervention, Project DULCE provides families with pediatric care from birth to six months, as needed legal assistance and a family specialist who can provide connections to community resources ranging from help with maternal depression to food insecurity.    
Certain physical exams and all vaccinations require Project DULCE parents like Ingrid to bring their babies for an in-person visit with their pediatrician. But with NEVHC's telehealth video program, Ingrid was able to use her smartphone to connect with pediatrician Dr. Paula Kuhlman at NEVHC's Newhall Health Center for Jonathan's three-week physical exam — without leaving her home.  
For that, she is thankful.  
"I didn't have to go to the clinic and risk exposing myself or Jonathan to the coronavirus," Ingrid said of using telehealth. 
By connecting with Ingrid via a telehealth video platform, Dr. Kuhlman used a computer in her medical office to assess how well Jonathan was eating, how many dirty diapers he had and how his senses were working, among other wellness indicators.  
"It's huge," Dr. Kuhlman said of using telehealth to examine infants in their homes. "I'm able to visually assess the babies on the video. I can make sure the babies are thriving. You can see if their eyes are tracking correctly, if they are rolling over, gaining weight well, look for jaundice, check for rashes. If anything looks iffy or borderline, those are the babies we want parents to bring in." 
NEVHC's telehealth video set up — which includes a camera on Dr. Kuhlman's end — also allows parents to comfortably interact with their pediatrician during the visit. This includes asking questions that range from the shape of the baby's head to concerns over baby noises, much of which a pediatrician can examine via video. 
"A common complaint is noisy breathing," Dr. Kuhlman said. "Babies breathe noisily. Parents get worried about it. In one case, I was able to get a good look at the baby and see that there were no respiratory problems. It was nasal congestion. Babies can't blow their noses. I prescribed some nasal drops and suggested they use a bulb syringe to clear out the nose."  
The situation today is a far cry from late March and April, Dr. Kuhlman said, when the COVID-19 pandemic put a dent in infant exams.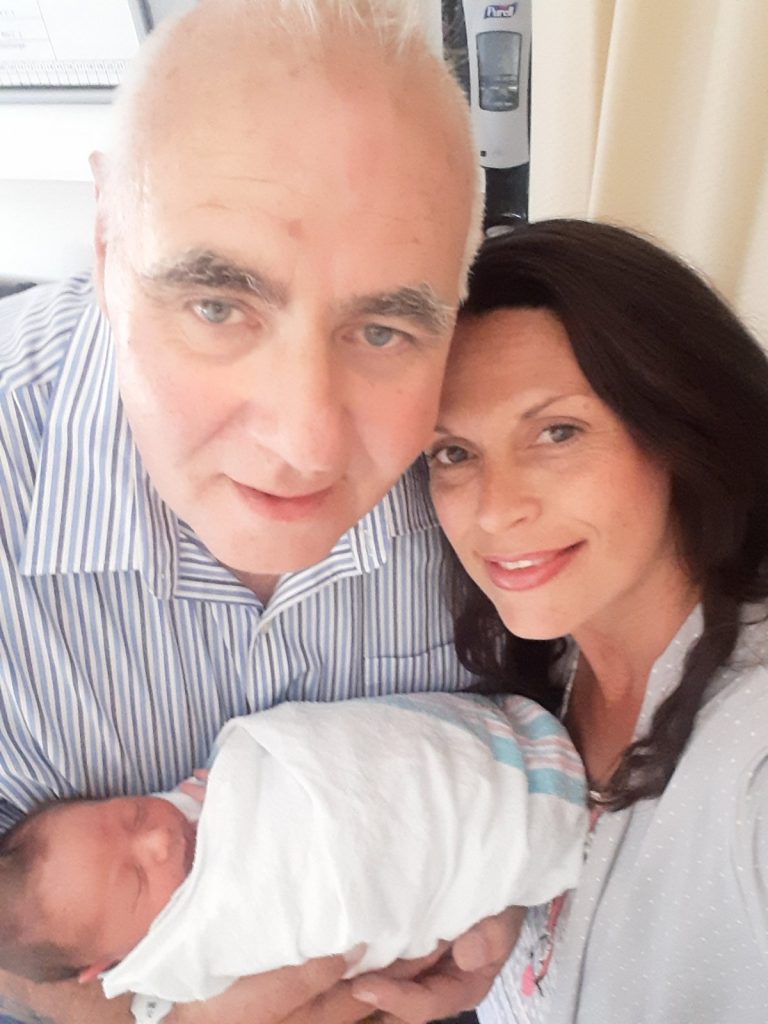 "We were very worried back then because we saw a lot of appointments here being canceled," Dr. Kuhlman said. "There were some cases where children were really behind on their vaccines. Parents were afraid of their babies being infected by the coronavirus."  
After NEVHC implemented telehealth video technology in April and May in response to the COVID-19 pandemic. Dr. Kuhlman said, "We were able to reassure parents to bring their babies in for their vaccines. Being able to see my face on video helped them feel better." 
As a result, she added, "We've seen a lot fewer missed appointments in the clinic. A lot more parents coming in with their babies. That's good." 
"Families are very appreciative that we have telehealth because the provider is able to talk through any concerns the parent may have while still having that face-to-face connection," said Karen Orellana, a NEVHC family specialist for Project DULCE who works with Ingrid and Jonathan. "Now that it has become the norm that we are doing telehealth, more people are seeing their medical provider."  
While some in-person visits to the clinic will still be necessary, Dr. Kuhlman would also like to see follow-up well visits continue with her infant patients via telehealth even after a coronavirus vaccine is developed.  
"I think it's a huge benefit for our patients because if they have to come in, parents often have to take two or three buses. It's a real hardship," Dr. Kuhlman said. "I had one mom walk at least two miles with their kids to get to the clinic. They came in drenched in sweat." 
While telehealth still has some limitations, other benefits include faster times to schedule visits, less time spent in waiting rooms and no need for parents to find child care for their other children or bring them to the clinic with the baby.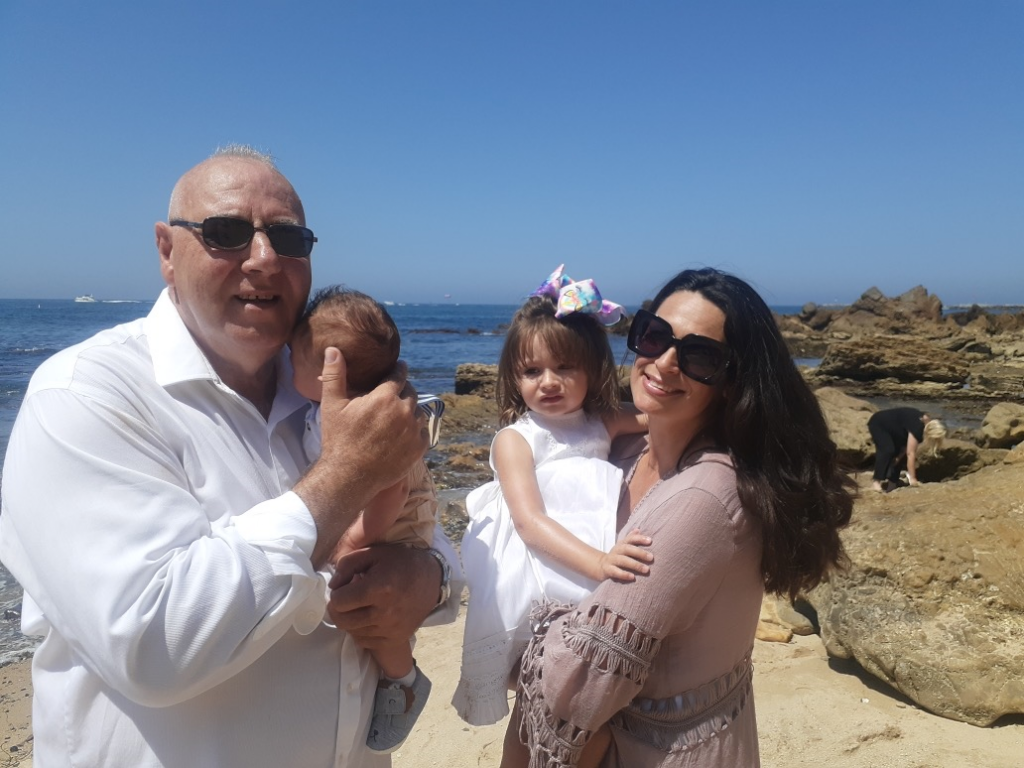 Another benefit cited by Dr. Kuhlman: "Most parents forget to bring in their child's medications. On a telehealth video call, I can tell them to go find it in their home and show it to me." 
For her part, Ingrid is thankful for NEVHC, Project DULCE, her family specialist Karen Orellana and Dr. Kuhlman. Most of all, she is happy that baby Jonathan is healthy and thriving. Having lost her father to coronavirus, she lives with a very real reminder of the importance of keeping her family healthy in the best ways possible.   
"I think it's a good idea to keep the telehealth service going," Ingrid said. "It's much easier for doctors and families. It's convenient for everyone."