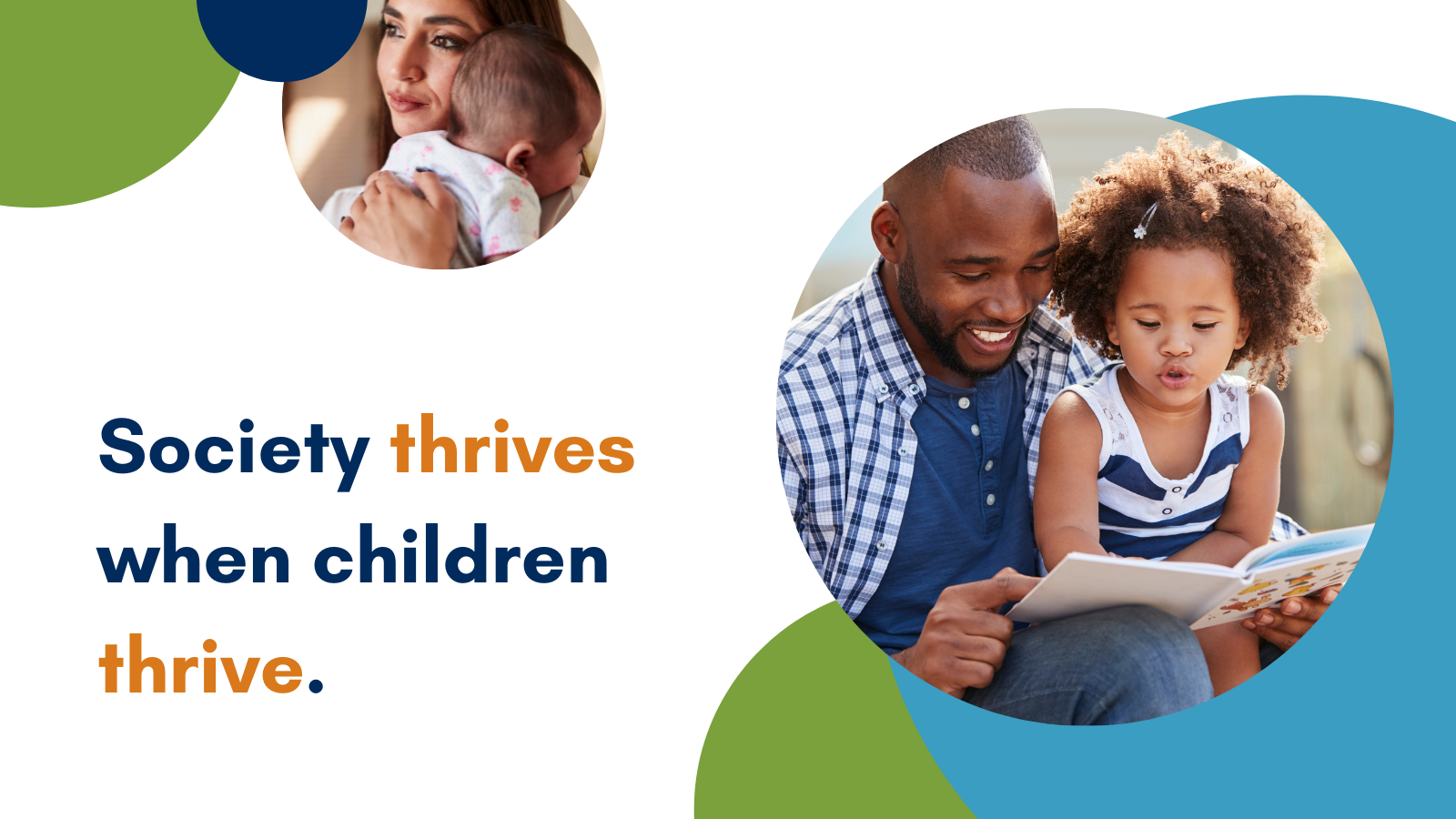 First 5 LA Advocacy Agenda 2022
The early years of a child's life are foundational for success in school and life, and shape the person they will become as adults. During the first five years of life, 90 percent of a child's brain develops, and this crucial period of brain formation will affect how a person learns, communicates, and behaves for the rest of their lives — which is why First 5 LA advocates for policies that optimize child development and supports the well-being and health of young children and their families.  
The COVID-19 pandemic has dramatically impacted  the already fragile and fragmented early childhood systems of care and heightened the urgency to support working families, especially within our hardest-hit communities of color. As such, First 5 LA is advocating for policies that prioritize prevention and intervention services and lower barriers to accessing essential physical and mental health services and systems of care to meet families where they are. 
The Advocacy Agenda identifies First 5 LA's official support or oppose positions for administrative, legislative, and budget policy proposals at the local, state, and federal levels of government, which directly aligns with the organization-wide Policy Agenda.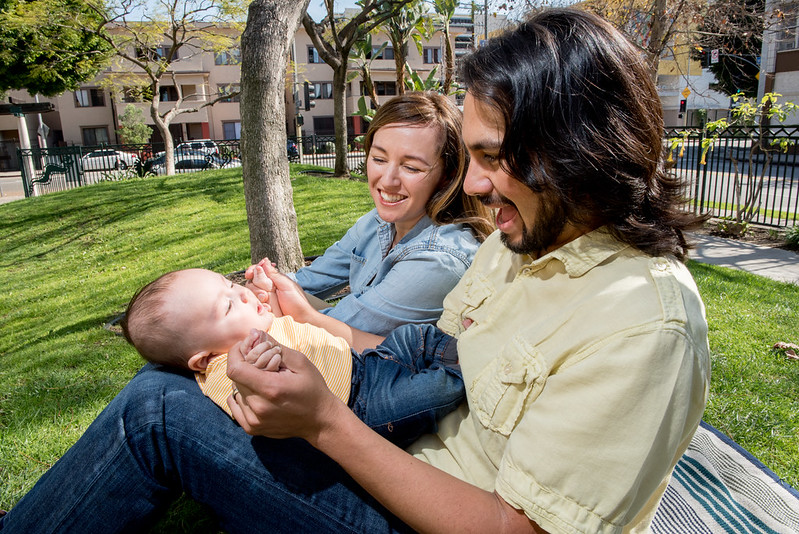 STATE PROPOSALS
CLICK HERE FOR THE STATE BILL STATUS TRACKER
Legislative Priorities Related to Early Care and Education: 
SB 976 (Universal Preschool Act): SB 976 (Leyva) will establish universal preschool and provide California's young children and their families equitable access to quality early learning and care services. 
SB 976 will help to maintain family choice and create a true mixed-delivery system by allowing community-based programs to offer Universal Preschool for all 3- and 4-year-olds. California has recently made a substantial investment toward creating a universal system of Transitional Kindergarten (UTK). However, UTK alone will not adequately meet the unique needs of California's diverse young children and their families. Ensuring young children and their families have ample choices in early learning services is especially critical in today's economy given the continued impact of the COVID-19 pandemic on the working class, low-income, and communities of color. 
---
AB 92 (Family Fees): AB 92 (Reyes) will establish a more equitable sliding scale for family early learning fees.  
AB 92 will help ensure that low-income and working families have access to affordable early learning services and supports by capping fees for state subsidized preschool and child care to no more than 1 percent of a family's monthly income and waiving them altogether for those earning less than 75 percent of state median income and receiving cash aid through CalWORKs through October 31, 2023. 
---
AB 2832 (Whole Child Community Equity): AB 2832 (R. Rivas) will create a new screening tool to guide the allocation of early care and education (ECE) resources. This tool will use a whole child framework to identify areas of highest need across California, particularly communities whose lack of ECE and other services and supports are heightened by racial and economic inequities. 
Currently in California, distribution of ECE resources and funding to local communities are based on levels of poverty. While financial status is an important predictor of life outcomes, this method lacks consideration of other conditions, such as built environment, health and mental health access, nutrition, transportation, and more, that exacerbate disparities for historically under-resourced communities. 
Without a tool founded on a whole child framework, California cannot have a holistic understanding and approach to allocating resources, and better inform future policy decisions.  
Legislative Priorities Related to Family Supports:  
SB 951 (Paid Family Leave): SB 951 (Durazo) will phase in higher levels of wage replacement through California's Paid Family Leave program, and by 2025, provide many new parents with 90 percent of their wages when they take eight weeks of leave to care for their child. As a result, this bill will help more families be able to take time off from work to be with their new child.  
Increasing the financial support families receive through California's Paid Family Leave system will benefit child development, maternal physical and mental health, and family economic security. 
---
AB 2159 (Dependent Children-Reunification Services) AB 2159 (Bryan) will prohibit the denial of reunification services for parents and guardians who are in custody prior to conviction. As such children could not be removed from their parents simply because the parent cannot make bail, for example. 
Under current law, incarcerated parents are subject to denial of reunification services and the likely termination of parental rights because of their incarceration, even if they are in custody prior to conviction. Many of these parents will have their charges dismissed, only to find that they have lost the right to parent their children permanently. AB 2159 will ensure that parents who are incarcerated pre-trial cannot be bypassed solely for the reason of incarceration and would instead be given the same rights to reunify with their children as parents who were able to afford bail. This legislation will ensure that all of California's parents are given the same opportunities to reunify with their children. 
---
AB 2517 (California Coordinated Neighborhood and Community Services Grant Program) AB 2517 (Bonta) will establish a two-year California Coordinated Neighborhood and Community Services grant program to implement new, and strengthen existing, neighborhood and regional cradle to career (C2C) networks, by allocating state funding into these programs.  
Specifically, the California Coordinated Neighborhood and Community Services Grant Program that AB 2517 will create would provide competitive funding, using state resources, for regional C2C networks to address poverty and improve achievement outcomes. The intention of this additional funding is to reduce inequities and increase economic mobility in communities across California through integrated place-based support systems. Overall, AB 2517 will use the established Promise Neighborhood model to scale state efforts, whether that be local or regional level. 
Legislative Priorities Related to Child and Family Health: 
AB 2402 (Continuous Medi-Cal eligibility): AB 2402 (Blanca Rubio, Wood) will require that children under the age of 5-years old receive continuous eligibility for Medi-Cal. Overall, this bill will ensure no children under the age of 5 served by Medi-Cal lose access to health care coverage due to temporary changes in family income.  
AB 2402 will ensure no children under the age of 5-years old served by Medi-Cal loses access to health care coverage through that program due to temporary changes in family income.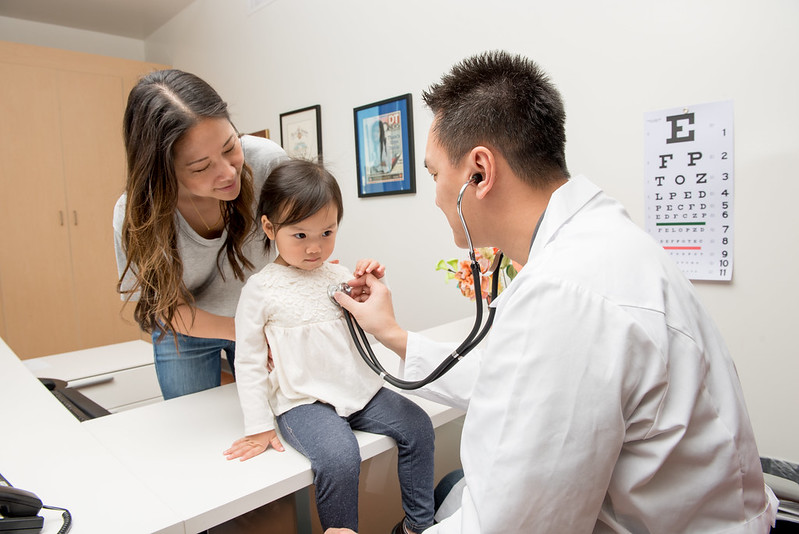 First 5 LA Priorities Related to Gov. Newsom's Fiscal Year 2022-23 Budget: 
The Early Care and Education (ECE) Budget Coalition 2022-2023 Budget Priorities: The lack of available child care is significantly hindering many women's ability to return to work. To stop a widening wealth gap between women and men, particularly women of color, and continue economic growth, the ECE Coalition –– a group of 35 diverse organizations including First 5 LA –– is uplifting the need for increased child care provider wages, waiving of family fees, and investments in child care infrastructure and workforce development grants.  
To learn more about the ECE Coalition's policy and advocacy agenda, click here. To view the ECE Coalition Letter to legislators on budget priorities, click here. 
---
Expand California Home Visiting, Black Infant Health programs, and ensure flexibility in the home visiting models: Home visitors have served as a critical link of support for families throughout the COVID-19 pandemic, connecting them with services at a time when they needed it the most. Newsom's January budget proposed a total of $50 million for the California Home Visiting Program and Black Infant Health Program.  
Additional options and flexibilities for families to receive home visits are vital as well. Families should have the choice of where they receive visits, and we should meet families where they feel safe.  Promoting flexibility in program choice will also help better serve diverse family needs. Strengthening the Black Infant Health program and ensuring families can continue to participate virtually, as they have during the COVID-19 crisis, will support Black maternal health, and help to reduce the unacceptably high rate of maternal mortality facing Black mothers in California. 
---
Strengthen the Transition Process Between Early Start and Special Education Services: Newsom's January budget proposed a total of $65.5 million to strengthen the transition process between Early Start and special education preschool services, helping to ensure that children continue to receive early intervention and special education services when they turn 3-years old.  
A seamless transition from early intervention services to preschool special education programs helps children maintain continuous access to important care, which helps children overcome development delays and return to optimal developmental pathways. For too many families the transition between Early Start and preschool special education services, when their child turns 3-years old, fails to occur successfully.  Losing access to these supports even for a short period of time adversely affects the child's development.  This proposed funding would help reduce service coordinator-to-child caseload ratios, support preschools to increase inclusion of children served by Regional Centers and require that each Regional Center and Local Education Agencies designate a main point of contact for coordinating transitions. 
---
$250 Million in One-Time Funding for Infant and Early Childhood Mental Health (ECMH): Through the new Children & Youth Behavioral Health Initiative (CYBHI), California has committed to funding that better supports systems that help improve the health and well-being of the state's children and youth. As the program is currently constructed, however, it relies significantly on the K-12 school system, so it may not be able to adequately serve the needs of infants and toddlers.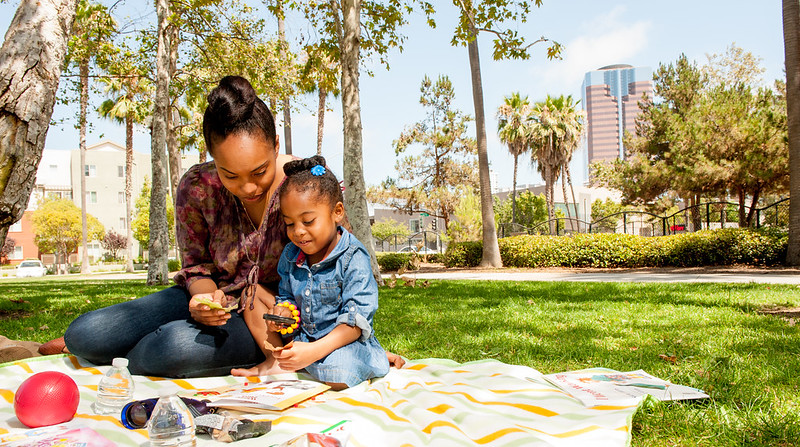 Budgetary Priorities Related to Family Supports: 
Home Visiting Reauthorization: First 5 LA is a member of the Steering Committee of the National Home Visiting Coalition and support the reauthorization of the Maternal, Infant, and Early Childhood Home Visiting Program (MIECHV), which is set to expire in less than 100 days on September 30, 2022. 
The MIECHV program empowers families with the tools and resources they need to thrive. It builds upon decades of scientific research showing that home visits by a nurse, social worker, early childhood educator, or other trained professional during pregnancy and early childhood improve the lives of children and families. 
In California, the MIECHV program supports the California Home Visiting Program (CHVP) and provides voluntary, evidence-based home visiting programs for pregnant women and families with children through kindergarten living in communities at risk for poor maternal and child health outcomes. CHVP supports 23 local home visiting programs, serving 4,850 participants, to implement one of two evidence-based models, either Healthy Families America or Nurse-Family Partnership. 
Legislative Priorities Related to Child and Family Health: 
H.R. 6532 (Funding Early Childhood is the Right IDEA Act): H.R. 6532 (DeSaulnier) will increase funding for two programs within the Individuals with Disabilities Education Act (IDEA). Specifically, it will ask Congress to gradually increase per child amounts under IDEA part C and Section 619 over the next five years, starting in the year 2023. 
Part C of IDEA pertains to early intervention services for infants and toddlers from birth to age 2. In California specifically, infants under the age of 24-months with a 33 percent delay in one area of development, or toddlers over the age of 24-months with either a 33 percent delay in multiple areas or 50 percent in one, qualify for services. 
California's IDEA Part C system is known as "Early Start," and it serves approximately 44,000 children each year at Regional Centers located throughout the state. However, they are failing to adequately serve children with developmental delays. 
More fully funding the sections this bill calls for would help spur further and more timely improvement needed and lead to more children receiving adequate and appropriate services.