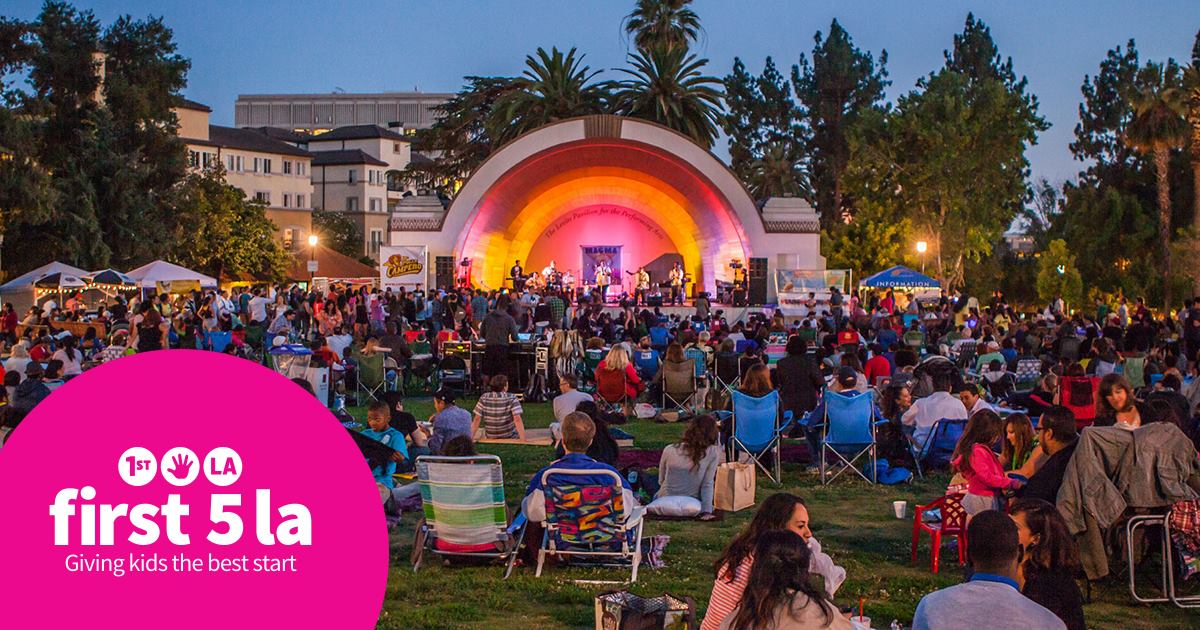 Celebrate Summer 2019 with First 5 LA!
Join us at these First 5 LA-sponsored events this summer:
River Ride 2019: Los Angeles County Bicycle Coalition 19th Annual River Ride

June 9

The Autry, 4700 Western Heritage Way, Griffith Park, Los Angeles, CA 90027
#JoinFirst5 for a day of family fun at the L.A. River Ride!
Family-friendly highlights include a FREE two-mile Kids' Ride, a Kids'
Safety Rodeo and FREE First 5 LA bike bells (while supplies last).
Cost: Varies; discounted admission available with First 5 LA Special Registration.
Grand Performances – Audacity of Sound: Joy.Art.Music

July 6

California Plaza, 300 and 350 S. Grand Ave., Los Angeles, CA 90071
Los Angeles' famous FREE outdoor concert series has a
family-friendly event, too! #JoinFirst5 for story time with the L.A.
Public Library or take a break at our Breastfeeding and Diaper-Changing
Station.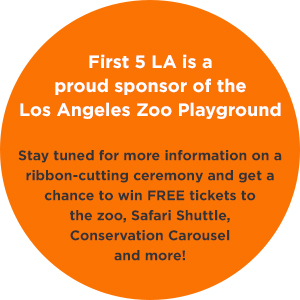 2nd Annual SELA Arts Festival at the L.A. River

July 27

L.A. River channel, 5400 Monroe Ave., South Gate, CA 90280
Come celebrate the arts and culture of the Southeast with local artists, L.A. River stakeholders, and our community! Enjoy a relaxing break at First 5 LA's Breastfeeding and Diaper-Changing
Station.
Levitt Pavilion Concerts

Sundays, June 1–September 1

2230 W. 6th St., Los Angeles, CA 90057
Levitt Pavilion will be hosting FREE Sunday concerts all summer
long! Children 5 and under are invited to stop by the First 5 LA booth
for a FREE giveaway (while supplies last).
Ford Theater Big World Fun

July 6, July 13, August 3, August 10

John Anson Ford Theatres, 2580 Cahuenga Blvd. East, Hollywood, CA 90068
With pre-show nature and craft activities, these hour-long Saturday morning music and dance events celebrate the diversity of Los Angeles County. Make sure to stop by First 5 LA's Craft Station!
Cost: FREE for kids 12 and under; $5 for adults.
Sign up for our monthly newsletter, Strong Families, Strong Kids, to receive more information on upcoming events and the chance to win FREE tickets for the whole family!