Winter 2021 Parenting Guide: New Year, Healthy New Beginnings
---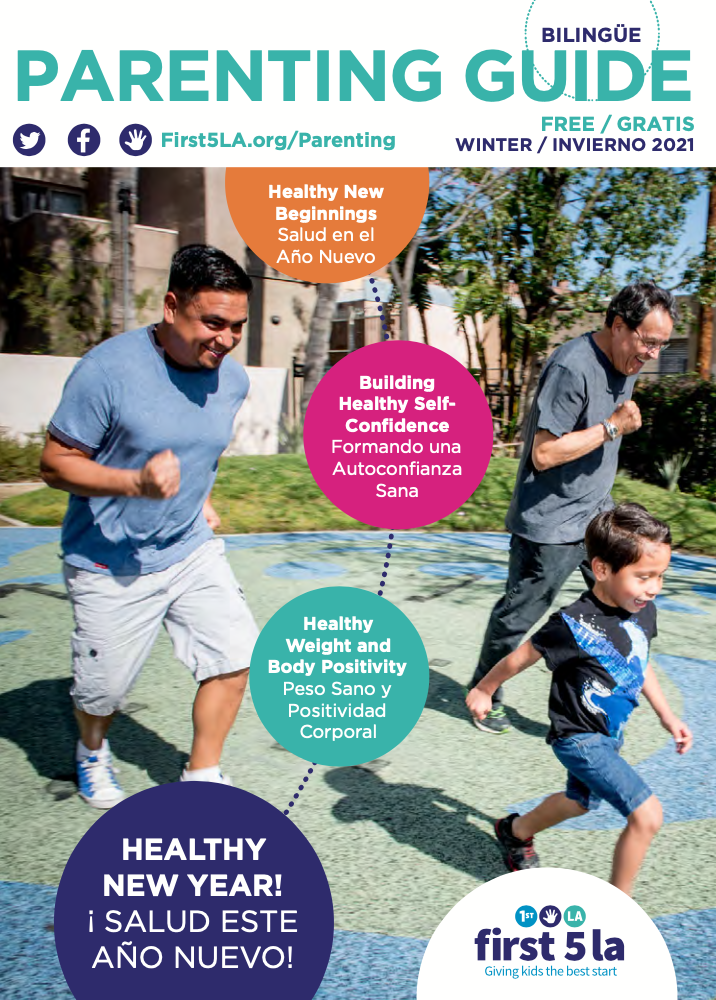 Out with the old … and in with the new, improved and healthy! While quick-fix resolutions can be discarded as quickly as last month's wrapping paper, going slow, steady and consistent in improving your family's well-being can make a real difference in their physical and mental health. While we cannot control what happens in 2021, we can take steps to build immunity, strength and resilience. And what better time to begin than now?
In this Parenting Guide, new approaches to great health — for the mind and body — take center stage. From exploring the ways children develop healthy self-image and eating habits in the first five years to looking at why doctor's visits and vaccinations matter more than ever for kids, this issue is all about how to help your whole family feel strong and healthy. (And with month-by-month health care ideas, you can stay on top of taking care of yourself and your family all year.) To feed the mind, we offer book suggestions and activities. And in time for Valentine's Day, we offer special recipes and crafts to make with kids that can enhance early learning and share the love this season. Plus, we're celebrating Kid Inventors' Day in January with ideas and resources for getting started on creating the next big thing with your own budding inventor!
Here's to a New — and healthy and improved — Year!
Download Winter 2021 Parenting Guide: New Year, Healthy New Beginnings >>
Subscribe to our newsletter below and stay informed of parenting trends and topics as well as special events and communications from First 5 LA.