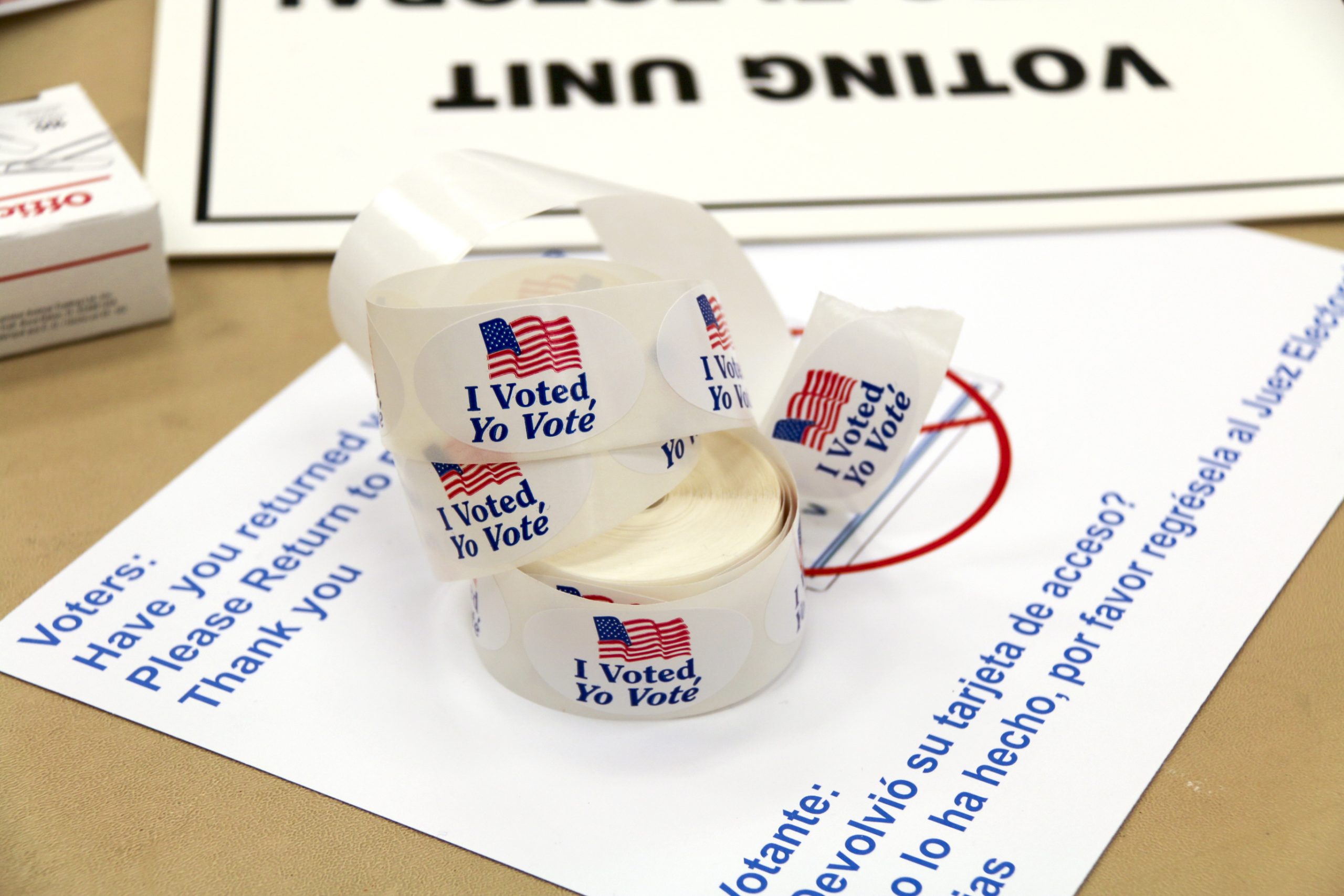 Vote to bring positive change to your community! Make sure you're prepared by following this checklist.
Are you eligible to vote? You can vote in the 2020 election if you're an American citizen who will be 18 or older on November 3, 2020. For more information, visit FAQ/Voter Registration
Are you registered to vote? You must be registered to vote on or before October 19, 2020. To check to see if you are registered to vote in L.A. County, visit https://www.lavote.net/vrstatus/. If you need to register to vote, register online here or call to have an application mailed to you: (800) 345-VOTE (8683). You can also pick up a paper application at your local County Elections Office, library, post office or a Department of Motor Vehicles office. Mail it back (no postage necessary), or drop it off at the County Elections Office.
Are you planning to vote by mail? L.A. County will be mailing Vote-By-Mail ballots to all registered voters in the month before the election. Because of possible mail delays, allow at least 14 days for your ballot to arrive. To return your ballot, mail it in the envelope provided (no postage needed) so it is postmarked on or before Election Day (November 3rd), drop it at any Vote-by-Mail Drop Location before 8:00 p.m. on Election Day or drop it at any Vote Center in L.A. County before 8:00 p.m. on Election Day. Click here for a Ballot-Return Checklist, and to find a drop-off site near you. For more information, visit More info on voting by mail
Do you want to check and see if your ballot arrived?Click here to find your Vote-By-Mail Ballot Status and Click here to find out where your ballot is right now
Are you voting in person? L.A. County voters not voting by mail may vote in person at any Vote Center in the County on Election Day, November 3rd, between 7:00 a.m. and 8:00 p.m. OR by voting early, up to TEN days before Election Day, between 8:00 a.m. and 5:00 p.m. Click here to find an L.A. County Vote Center, text Vote to GOVOTE (468-683) to find a polling place, or call the voter hotline at 800-345-VOTE
Bring I.D. with you to avoid any confusion or delay, especially if you're voting in California for the first time. A recent utility bill will do, but other forms of identification, like a driver's license or student I.D., should work, too. If poll workers cannot locate you on their rolls, ask to fill out a provisional ballot, which can be counted later, once your status is cleared up.
Any questions? Click here for more information or call 1-800-815-2666.