The Food Connection: Giving and Getting
---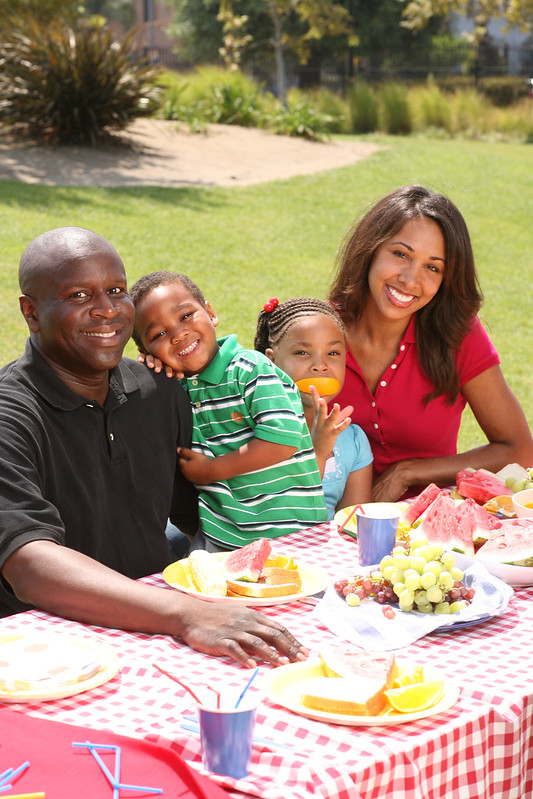 The holidays are all about friends, family and community. Even during a pandemic, they offer opportunities to teach children about giving and sharing. While challenges with food security are real and on the rise, connecting with others through food is a cross-cultural tradition in Los Angeles and throughout the world. Here are ways to celebrate the season through giving and getting good, nutritious food:
Organize a neighborhood produce swap. If you have too many avocados and your neighbor is swamped in citrus, come together as a community in a swap to share the bounty. Find ideas on how to do it here:

How to Organize a Food Swap

.
Donate excess backyard fruit.  Food Forward harvests and distributes fruit from backyard trees in Los Angeles to area food banks. Learn more about donating or volunteering at

http://foodforward.org

, or call the Fruitline at (818) 530-4125. 
Give and take. Visit one of the community fridges that are popping up across LA to take what you need and give what you can. To find an L.A. Community Fridge near you and/or learn how you can help with this extraordinary, all-volunteer community program, follow

www.instagram.com/lacommunityfridges/

on Instagram.
Explore Cal-Fresh and other benefits. CalFresh and other programs are here to help you get good, fresh food for your family at stores and farmers markets in Los Angeles County. To learn more, visit https://dpss.lacounty.gov/en/food/calfresh.html
 Use an L.A. County food bank.  Numerous food banks are open for business to provide food to Angelenos. Learn more at

https://www.lafoodbank.org/find-food/pantry-locator

.