Supermarket Alternatives (AND MORE) in L.A. County
---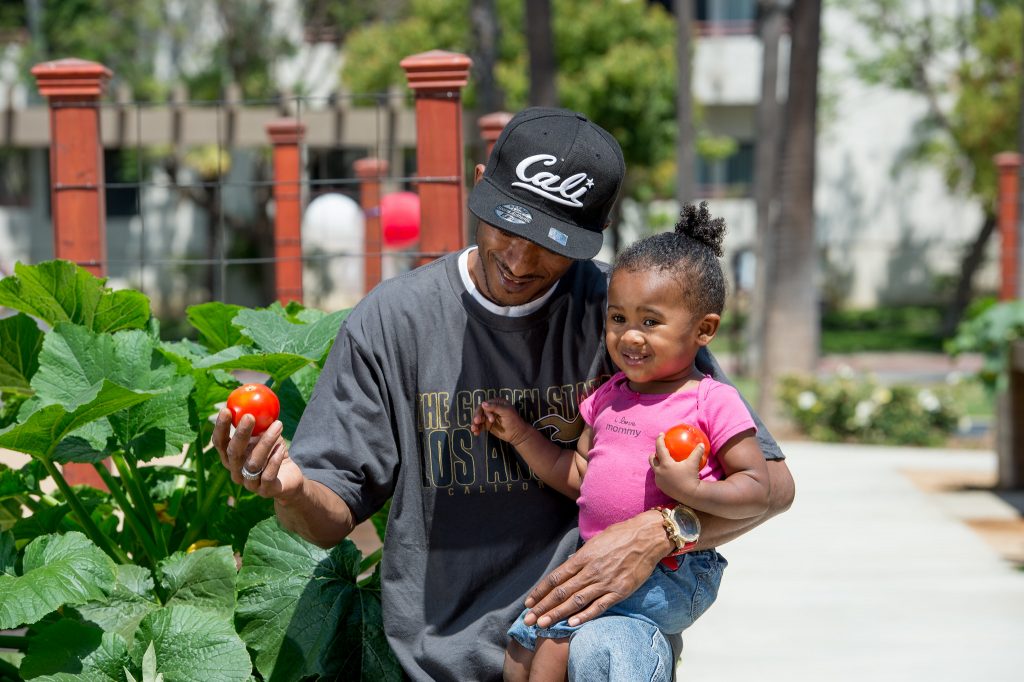 Whether you are missing the delicious oranges your coworker used to share at work, or hope to cut down on food costs, fresh, free food is more available than ever before in Los Angeles County. From gleaning (an old practice where "gleaners" harvest surplus produce, offering it at a reduced cost or free) to growing and trading produce in your community, Los Angeles is rich in low or no-cost fruit and vegetable resources for all. Here are some ideas:
Food Sharing: This summer saw the first city-wide food-sharing event in Los Angeles, when Fruit Share (#lafruitshare on Instagram) brought together over 1,000 people sharing food across the County — and lots of satisfied people! City Fruit offers ideas to organize your own neighborhood fruit harvest and share at Gather It! How to Organize an Urban Fruit Harvest.Throughout Los Angeles County, free food refrigerators are popping up, offering opportunities to donate and receive fresh food. To help or find an L.A. Community Fridge near you, follow @lacommunityfridge on Instagram.
Gleaning: Food Forward and other organizations provide opportunities to donate fruit from home trees, volunteer to pick and get free produce. Collecting surplus produce through their Backyard Harvest, Farmers Market Recovery and Wholesale Produce Market Recovery Programs, the organization distributes fruit and vegetables at more than 1,800 agencies throughout Southern California. For more information on Food Forward's community resources, visit Who Gets Our Food?. Volunteers glean food for free distribution through the Los Angeles Regional Food Bank. Learn more about helping and receiving free food athttps://www.lafoodbank.org/volunteer/
Growing: Create a garden to grow food in your backyard or rent your own small plot of land in one of Los Angeles County's many community gardens. The LA Community Garden Council offers information, workshops and advice, and can be reached at http://lagardencouncil.org/.Find additional information at the University of California site on Community Gardens.
PEELS: THE GIFT THAT KEEPS ON GIVING
Now that you have free or low-cost citrus, keep the gift going! Use leftover citrus peels for an all-natural and effective cleaner:
You will need:
Citrus peels
Water
Jar with a top that seals
Optional: Essential oils
Place citrus peels in a jar and cover with water. Soak for two or more weeks.
Remove peels from water. Combine with an equal amount of vinegar.If you wish, add a few drops of essential oil.
Put mixture in a spray bottle and use on countertops, glass, mirrors and other surfaces
Parent Voices: Mia Maria Siler, Backyard Farmer
For Mia Maria Siler, receiving a COVID-19 stimulus check enabled her to invest in creating a backyard farm — something that will keep giving dividends for years to come.
Trained as an herbalist, Siler had taken free classes at the Burbank Recycling Center in composting, and had been swapping expertise, seeds, citrus from backyard trees and prepared food with friends and neighbors for a long time. When the pandemic hit, however, and hoarding began, she became more conscious of food safety and security. "I realized the safest way to get good food is to grow it yourself," she says.
Last spring, with a truckload of topsoil, seeds from swapping events, and free vegetable starts from LA Compost, she got to work. Today, she is harvesting tomatoes, potatoes, chard, radishes and bok choy. Her daughter Mads, who has helped with plants she was in preschool, helps water and harvest. And a little corner of the garden is set up for a four year old neighbor to grow his own vegetables.
For Siler, the benefits of growing and swapping food extends beyond harvesting vegetables. "Like many people, at the beginning of the pandemic, I was not doing well. Being able to grow and share things turned my life around," she says.
LA Compost offers free information on composting, soil and gardening at https://www.lacompost.org/. Though now closed because of the pandemic, the Burbank Recycling Center continues to offer information through its Composting Program.