Stay Up to Date: See the Doctor and Get Vaccinated!
---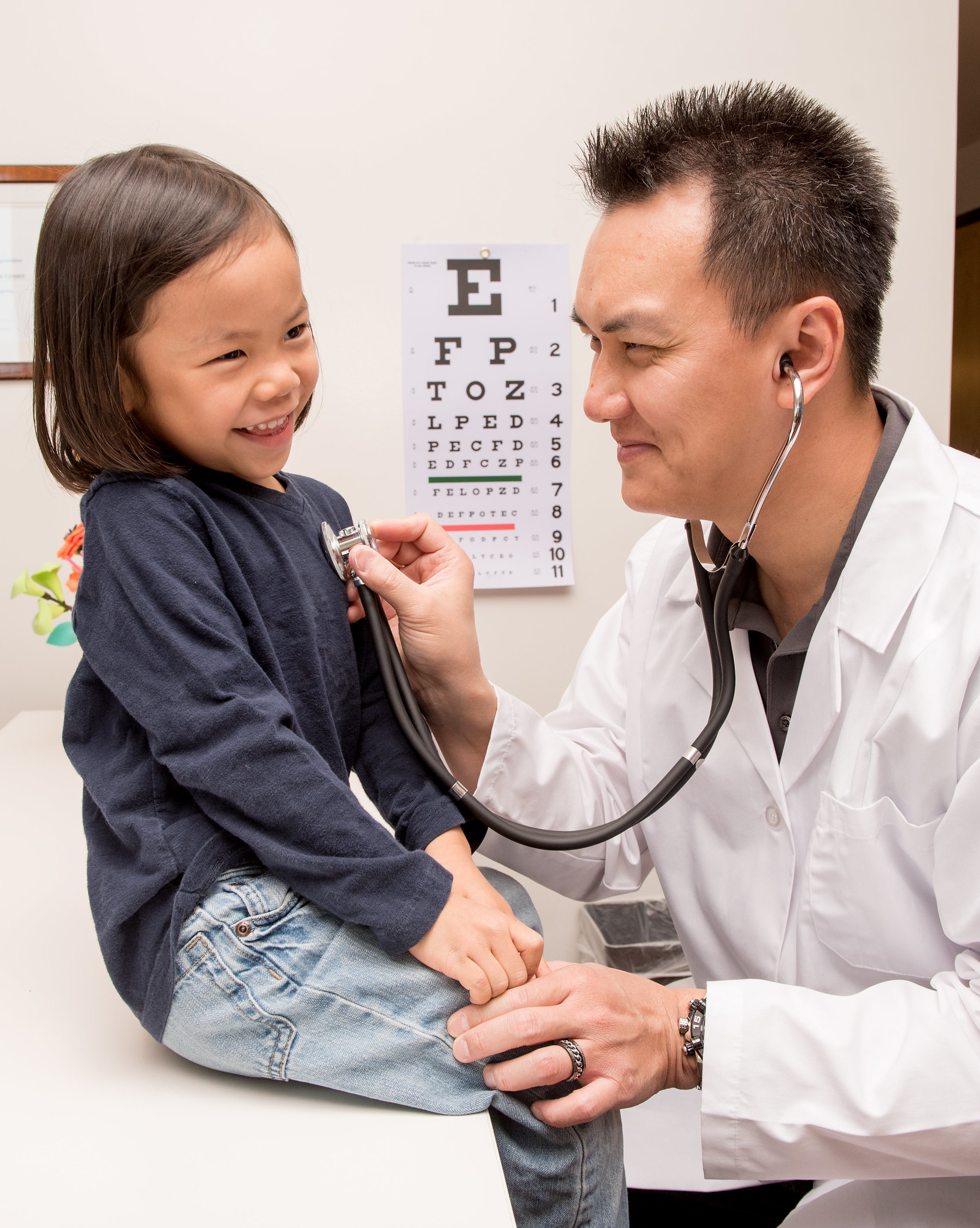 Have you been hesitant to take your child to the pediatrician during the COVID-19 outbreak? If you've put off seeking in-office medical treatment and vaccinations during COVID-19, now is the time to take care of your child's health — and stay on top of inoculations. Both the Centers for Disease Control and Prevention and the American Academy of Pediatrics advise parents to keep up to date with checkups and vaccines, even during the pandemic.
Why are well-child visits still recommended?
Why are vaccines so important?
To keep your child out of the hospital, where they're more likely to be exposed to COVID-19. (Before the chickenpox vaccine was available, 10,000 children a year were hospitalized with complications from the disease.)
To avoid serious illness. Doctors say rubella, tetanus, polio and other diseases pose more of a risk to your child than COVID-19 does.
To help establish herd immunity and

keep your community safe

. The more people are inoculated, the safer it is for everyone. According to a Lancet 2019 article, Los Angeles County is among the counties at highest risk for measles outbreaks.
To enable your child to enroll in daycare, preschool or kindergarten. California law requires children to be vaccinated. For more, visit the

immunization and health checkup facts

page at the California Department of Education.
So, make that appointment, if you've been waiting. Most doctors' offices follow strict COVID-19 safety protocols and screen staff regularly; if you are at all concerned, call and ask about the coronavirus procedures they have in place.
Are Vaccines Dangerous? According to the American Academy of Pediatrics, vaccines are both safe and necessary. Still, rumors and misinformation persist about immunization safety. But not vaccinating your child carries serious risks of its own. Yes, there are some children who should avoid or postpone some vaccines (children who are ill or immunocompromised, allergic to eggs, or have had previous vaccine reactions), but healthy children don't require medical exemptions. Talk to your health care provider if you have questions or concerns.
Resources: