Raising Biliterate, Bilingual Kids Equals Double the Benefits
---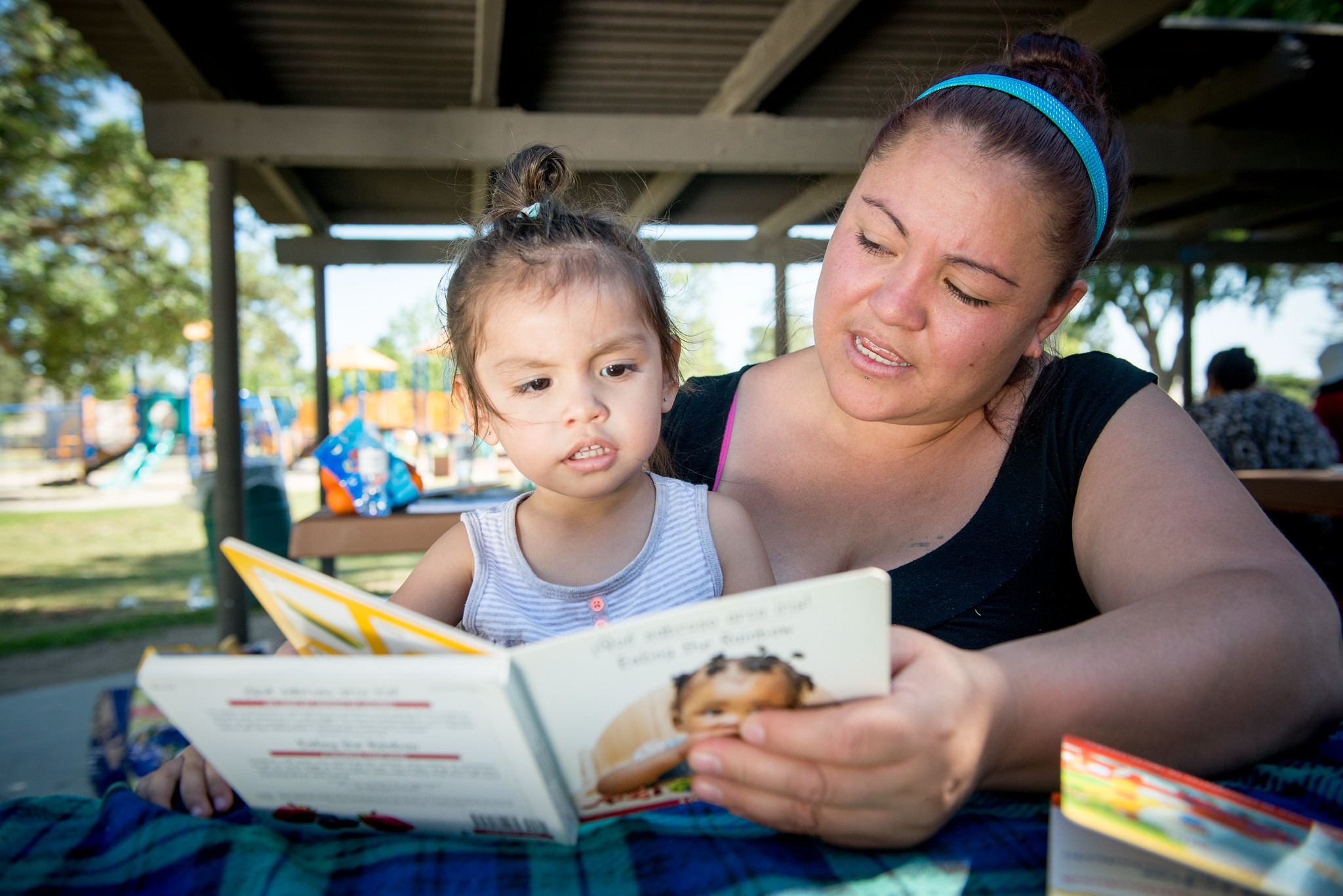 My jaw dropped when I heard my little ones rattle off Spanish for the first time. Had all of that reading in Spanish finally paid off? The answer: yes. (Along with a little help from Dora.)
In our house, we embrace two languages: English and Spanish. Since my husband is Latino, of Mexican American descent, and both our careers involve the Hispanic market and Mexico tourism, it makes perfect sense that our children incorporate Spanish into their lives.
Our kids are well on their way to becoming fully bilingual and biliterate by being read to and reading bilingual books. One of the most important things we teach our children is to embrace their cultural heritage, as well as other cultures and languages. In doing so, we stocked their bookshelves with dual language reading material, assuring that there will be no borders to their educational pursuits.
Casey Swartz, a graduate of Brown University with a master's degree in psychodynamic neuroscience from University College London, recently wrote in The Daily Beast about Why It's Smart to Be Bilingual. According to the article, regular, high-level use of more than one language may actually improve early brain development. Further, she states that, in several different studies, command of two or more languages bolsters the ability to focus in the face of distraction, decide between competing alternatives and disregard irrelevant information. These essential skills are grouped together, known in brain terms as "executive function." The research suggests they develop ahead of time in bilingual children, and are already evident in kids as young as 3 or 4.
We started by reading My First Spanish Word Book by Brimax and illustrated by Jenny Tulip. It offered colorful photos of singular objects, basic shapes, colors and numbers. We pointed to the pictures and repeated the words in English and then in Spanish. To our surprise, our kids absorbed the words quicker than we imagined.
"I Like It When…Me Gusta Cuando" a colorful, 22-page, bilingual board book by Mary Murphy also quickly became one of our favorites to read to our kids. It challenged them to think about what they like doing with their loved ones, from giving hugs to saying "I love you." Since birth, they have heard us reading words in both languages, and are now starting to recognize, read and understand the words themselves.
According to Multicultural Learning Center, a dual-emersion charter school in Canoga Park, children who learn in two languages develop cultural awareness and appreciation of differences as they learn to read, write and speak in two languages.
Spanglish Baby, a fantastic, resourceful site for raising bilingual kids created by Ana Flores and Roxana Soto, offers helpful bilingual book recommendations.
There is no doubt that reading early to your children is beneficial to their brain development and growth, but learning in two languages doubles the benefits. It's not as hard as you think and the returns to your children will be well worth it.