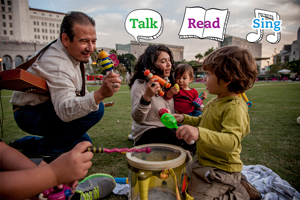 Two Babies Safely Surrendered In One Week
Los Angeles County's Safe Surrender program celebrated success for the tenth time this year when a female infant was safely surrendered at a hospital in Downey on August 15. This was the second safe surrender in a week, as a newborn male was safely surrendered at a Los Angeles Hospital on August 11.
On August 10, a female baby was found by a homeless person who contacted 911 after the mother gave birth in a desert drainage in Santa Clarita. The mother left the newborn after giving birth. This is the third newborn abandoned in 2015. 
Unfortunately, babies are sometimes harmed or abandoned by parents who feel that they're not ready or able to raise a child, or don't know there are other options. Many of these mothers or fathers are afraid and don't know where to turn for help.
To help avert the tragedies that have occurred, California enacted a Safely Surrendered Baby Law, which gives parents or guardians the choice to legally and safely surrender their baby at any hospital or fire station in Los Angeles County, no questions asked. Since the law went into effect, 134 babies have been safely surrendered. 
For more information on the Safe Surrender program, click here or call the helpline at 1-877-222-9723.
Talk, Read, and Sing to Your Children 
Radio and television ads are promoting First 5 California's message for parents to spend more time talking, reading, and singing with their children. The advertisements tout face-to-face interaction between parents and children that helps the development of young brains and results in greater success later in life.
Among the key points:
From the time your baby is born – talk, read, and sing to your child every day. It's the brain exercise they need to help them succeed.

A baby's brain is more than 80 percent developed by age three, so brain exercise during the early months and years is critical.
First 5 California's parenting website features a variety of activities parents and children can participate in, from talking about the sights seen on road trips to sing-alongs on First 5 California's Pandora radio station. Parents can also download the popular bilingual e-book, Potter the Otter, to read to their children.