Intergenerational Holidays during COVID: Celebrate The National Day of Listening!
---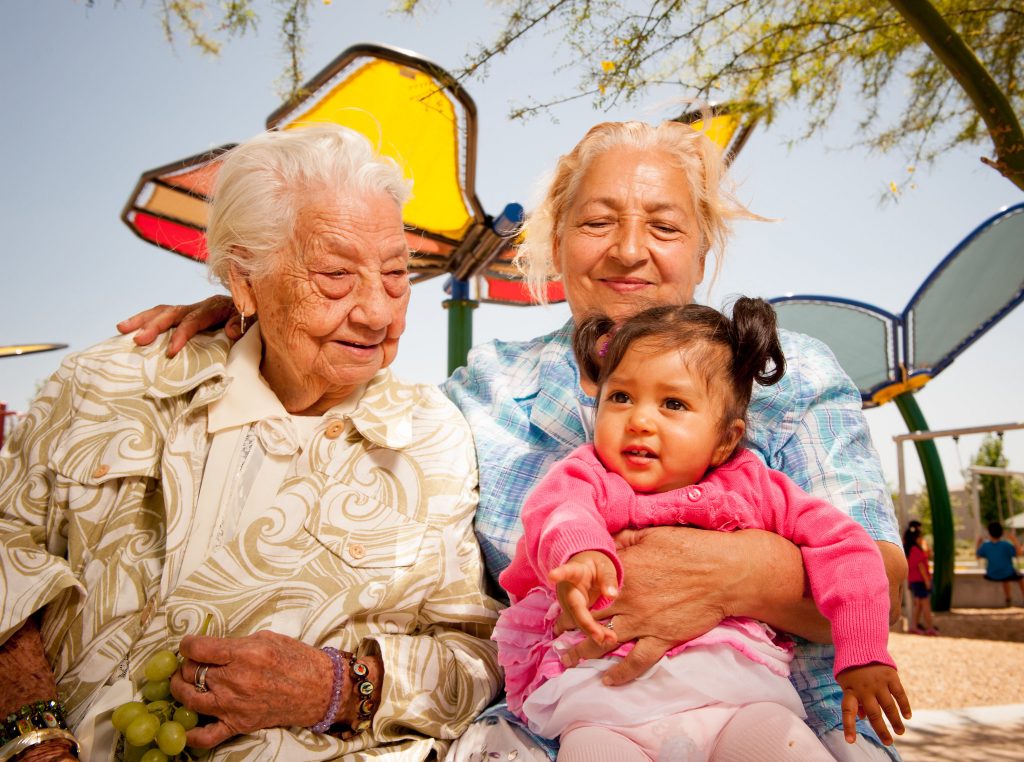 This Thanksgiving, COVID-19 means less travel, more masks and fewer friends and family around the table. Fortunately, the National Day of Listening, which takes place the day after Thanksgiving, gives us a different chance to connect with loved ones this November — and it's a lot safer, more meaningful and more fun than battling Black Friday crowds.
Established by the nonprofit Storycorps in 2008, The National Day of Listening celebrates sharing stories to build connections between people. For kids, it's a chance to learn about friends and relatives from other generations, promote a respect for history and different life experiences, build a sense of responsibility and accomplishment and help keep these stories alive — all through asking questions by doing interviews.
To join in this year:
* Decide who to interview. Which friends or family members would you like your kids to know better? Will Aunt Shirley dig out her treasure trove of pictures, or show off toys she played with when she was little? Does Grandpa have some military experiences he could talk about? Maybe your neighbor remembers what the street was like when they were growing up.
* Make a list of questions for the kids to ask. What would your children enjoy hearing about? The interviewee's favorite foods? Things they were scared of when they were little? Times they were naughty? What they're proudest of? If you need help, search online for prompts that might get creativity flowing.
* Get set up. How are you going to archive these memories? Maybe you write down what Grandma says while the kids draw pictures, and you make a little booklet together. Or you use a digital device to record a voice memo, video or Zoom session. Or perhaps you can hold interviews outside at a safe (six feet or more) distance and record (or create a video) on a phone.
* Share your work. Lend or send your masterpiece to family and friends. You might even use the experience as a dress rehearsal for a submission to Storycorps (they keep a permanent archive of both public and private recordings).
* Go big. Practice active listening skills with your kids, undertake a more comprehensive version of the project yourself (one that you and your children will appreciate when they're older), or simply make intergenerational storytelling a family tradition.