Holiday Pretzel-palooza!
---
The gift of food is always welcome, and with four different variations of one easy, basic recipe, everyone will have their favorite. And the best part? Preschool kids can measure, pour and make these almost on their own with just a bit of supervision (and toddlers can help, too)!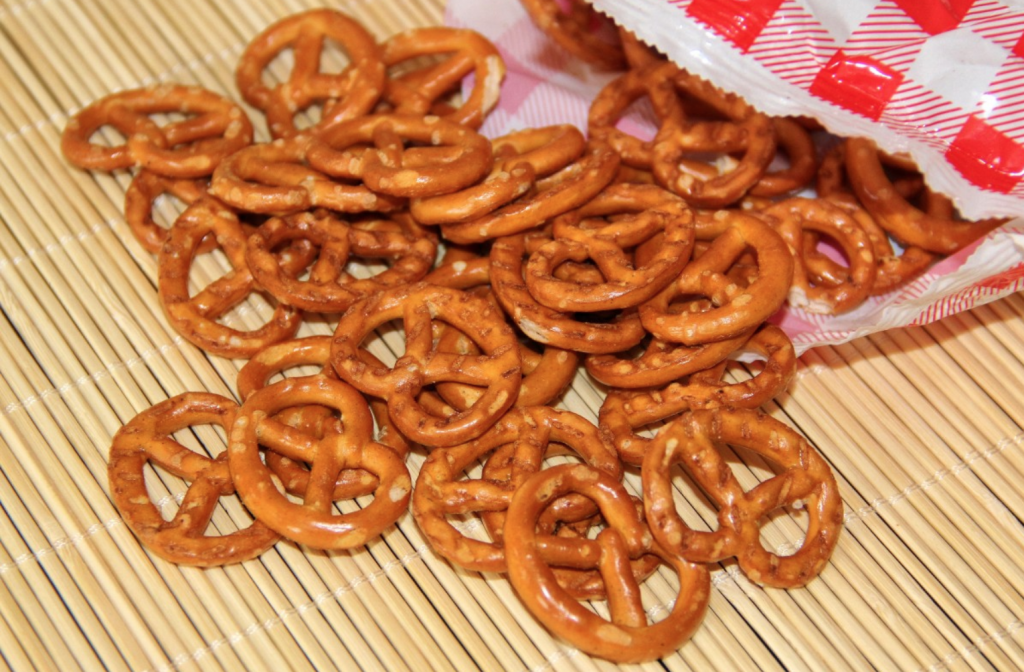 Pretzels Four Ways: Basic Recipe!
You will need …
(1) 12 to 16-ounce bag of pretzels (any shape or size, but if you are using large ones, break them up into bite-size pieces)
⅔ cup vegetable oil
Topping of your choice (see recipes below)
Instructions: 
Preheat the oven to 275 degrees.

Line a cookie sheet with parchment paper or a silicone mat.

Stir topping ingredients in a large bowl to combine (see recipes below)

Add vegetable oil to the topping mix and stir to combine.

Add about half the pretzels to the bowl. Stir well to make sure all pretzels are coated. 

Move the first batch of pretzels to the cookie sheet, letting excess coating drip back into the bowl.

Add the rest of the pretzels to the bowl and coat well, then transfer to the cookie sheet.

Spread pretzels into an even layer. It's okay if some overlap. 

Pour any remaining mixture from the bowl over the top of the pretzels, making sure they are evenly coated.

Bake the pretzels for a total of 45-50 minutes. Gently stir the pretzels around every 10 minutes. Let cool before eating. Pretzels will keep for about a month in a sealed container.
Cinnamon-Sugar Topping 
½ cup sugar

3 tablespoons cinnamon
Cocoa Topping
½ cup sugar

3 tablespoons unsweetened cocoa
Spicy Topping
1 tablespoon garlic salt (or 1-1/2 teaspoons garlic powder and 1-1/2 teaspoons salt)

1 tablespoon lemon pepper

OPTIONAL: 1 teaspoon cayenne or red pepper flakes. If you use these, supervise kids carefully and have them wash their hands immediately after — those spices can irritate skin and eyes. 
Herb Topping
2 teaspoons garlic powder

2 teaspoons dried dill weed, basil, oregano, Italian blend or other spice, or a combination