First 5 LA's Hall of History: U.S. Presidential Inauguration Day!
---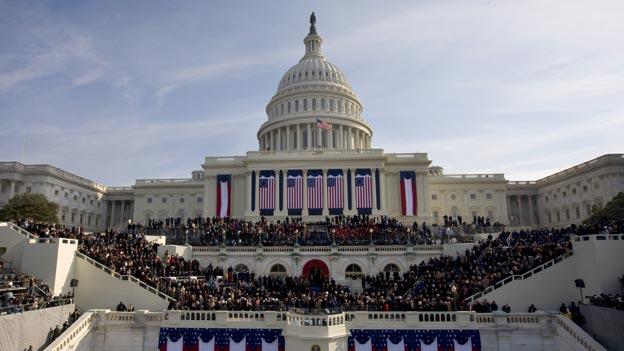 What could be more exciting than watching history being made? Mark your calendar for Wednesday, January 20th, 2021 so you and your kids can share in the celebration of a once-every-four-years Federal holiday: Inauguration Day!
At 9:00 a.m. (PST), Joseph R. Biden will take the oath of office and become the 46th President of the United States, and Kamala D. Harris will also take the oath of office and become the 49th — and first woman and person of color —to become the Vice-President of the United States. Their inaugurations will likely feature less pomp than past events due to the pandemic, but you and your kids can still have fun honoring the peaceful transition of power in our democracy:
 Where did the first inauguration take place? (New York City, 1789.)
 Which inauguration speech was the shortest, at just 135 words? (George Washington's second, 1793.)
 Who was lassoed by a cowboy at his swearing-in ceremony? (Dwight D. Eisenhower, 1953.)
 How many federal dollars will be spent on the 59th inauguration? ($1.5 million; the rest will be made up of private funds.)
Borrow flags to wave out the window or parade around the living room. Build

construction-paper top hats

. Make congratulations cards to

send to the new president

.
Play Inauguration I Spy ("Who sees the outgoing president?" "Who sees the new First Lady?" "How many places do you see red, white, and blue?") or Inauguration Bingo (whoop each time you hear your special word, like vice-president or oath).
For more ideas, consult the

Inauguration Kit

developed by National Children's Book and Literacy Alliance.
Inauguration Day Craft: Celebrating the American Bald Eagle!
Did you know…
The bald eagle is the national bird of the United States.
The Great Seal of the United States features a bald eagle — and you can see it at this year's Inauguration!
Bald eagles are also known as "fish eagles" — the main food in their diet is fish.
Female bald eagles are larger than male bald eagles — and have a wingspan of seven feet!
Bald eagles make huge nests — the largest ever found was nine feet across and twenty feet deep!
Bald eagles were once an endangered species — but they are now coming back to the U.S.!
Make a Bald Eagle Handcraft!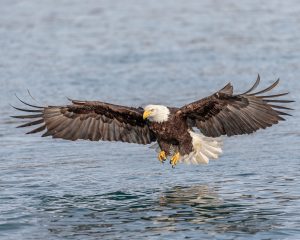 You will need…
Brown paper bag, craft paper, or construction paper

Yellow or orange paper

Empty cardboard toilet tissue roll or a paper towel roll, cut to the size of a toilet tissue roll

Glue or tape

A black marker or pen
Have your child trace their hands on brown paper.

Cut out the hand tracings.

Cut brown paper to fit so it covers the lower ⅔ of cardboard roll

Tape or glue brown paper to lower ⅔ of cardboard roll.

Tape or glue on handprints to paper-covered cardboard roll to form wings.

Draw a beak and feet on yellow or orange paper and cut out. Draw details with marker or pen

Glue or tape them together to form the shape of an eagle's wingspan.

Draw eyes on your bald eagle's head.