First 5 LA's 5 Ways to Talk to Kids About Voting
---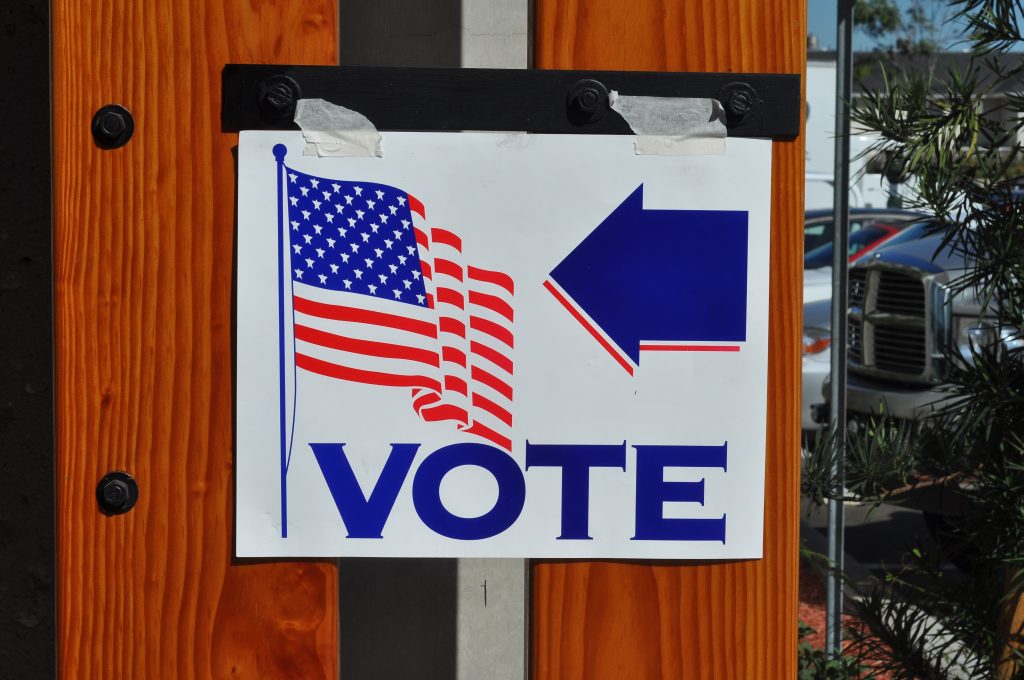 Voting is part of being a good citizen, and now is a perfect time to talk to kids about elections and the democratic process! Here's how:
Show and tell. Lawn signs, bumper stickers, mailers, ballots, and billboards are all signs of the election season. Use them as a starting point to discuss the Presidential and other elections happening this year.
Explain voting — and hold a family "election." Voting is a way for a group of people to decide something. To illustrate the point, hold your own election in your family: Should you have chicken or tofu for dinner? Encourage respectful debate about the pros and cons of each. Have each person cast a secret ballot —

majority rules!

Discuss electing leaders, and what that means to you. Elections are a way to choose people to serve in government. The people we elect to serve in government make rules and decide how to spend money we all pay in taxes. We vote for people who we believe would be good at making rules and decisions. Talk with your children about who you support, and why.
Talk about rights and responsibilities. Every vote counts! As a good citizen, voting is a way to make your opinion heard and change things that may need changing. It is both a right for people over the age of 18 and a responsibility.

 

Your voice matters!
Discuss a kid-friendly issue. The people that we support as voters are those who support issues we care about. Are you concerned about the environment, education, or another issue?

 

Talk with your child about an issue that you can impact by voting. 
Teach kids about elections with these videos: Sesame Street: Election Day and YOU CHOOSE | Presley Talks About Voting | PBS KIDS. 
For more ideas on teaching about elections, visit Election Unit Freebie 🙂 by Friends We Will Be | TpT.
Parents' Voices: The Power of Voting
"This year will be my first time voting in a presidential election in the U.S., a milestone I have shared with my daughter. She is quite excited about this! She was surprised that the US hasn't elected a woman as president. She was also quite surprised when she learned that women were not allowed to vote, how in 1919 we were not allowed to, and in 1920 we were. And she understands that even if women could vote, not all women could do it, including Black women.
"Voting is one step into the larger conversation about who makes decisions for us and how we can choose to vote for the best person that will make the best decisions for children and women. For my daughter, she voted for her school council for the person who expressed a willingness to learn from her mistakes and to not give up, even though she was trailing. In kindergarten, she practiced voting for the class' special dessert: cookies or ice-cream. Voting with kids, to me, means being able to engage kids, continuously, on why we vote; from the decisions we make inside our house, to the school, neighborhood council, city, state, and federal governments.
"The act of voting cannot be a one-time conversation because the results of the election will continue to have an impact on our lives across every one of those spheres. At the same time, asking children to express their opinion can be promoted from a young age."
— Fabiola Montiel, Community Relations Manager, First 5 LA