Everybody's Body is a Good Body: Healthy Weight and Body Positivity
---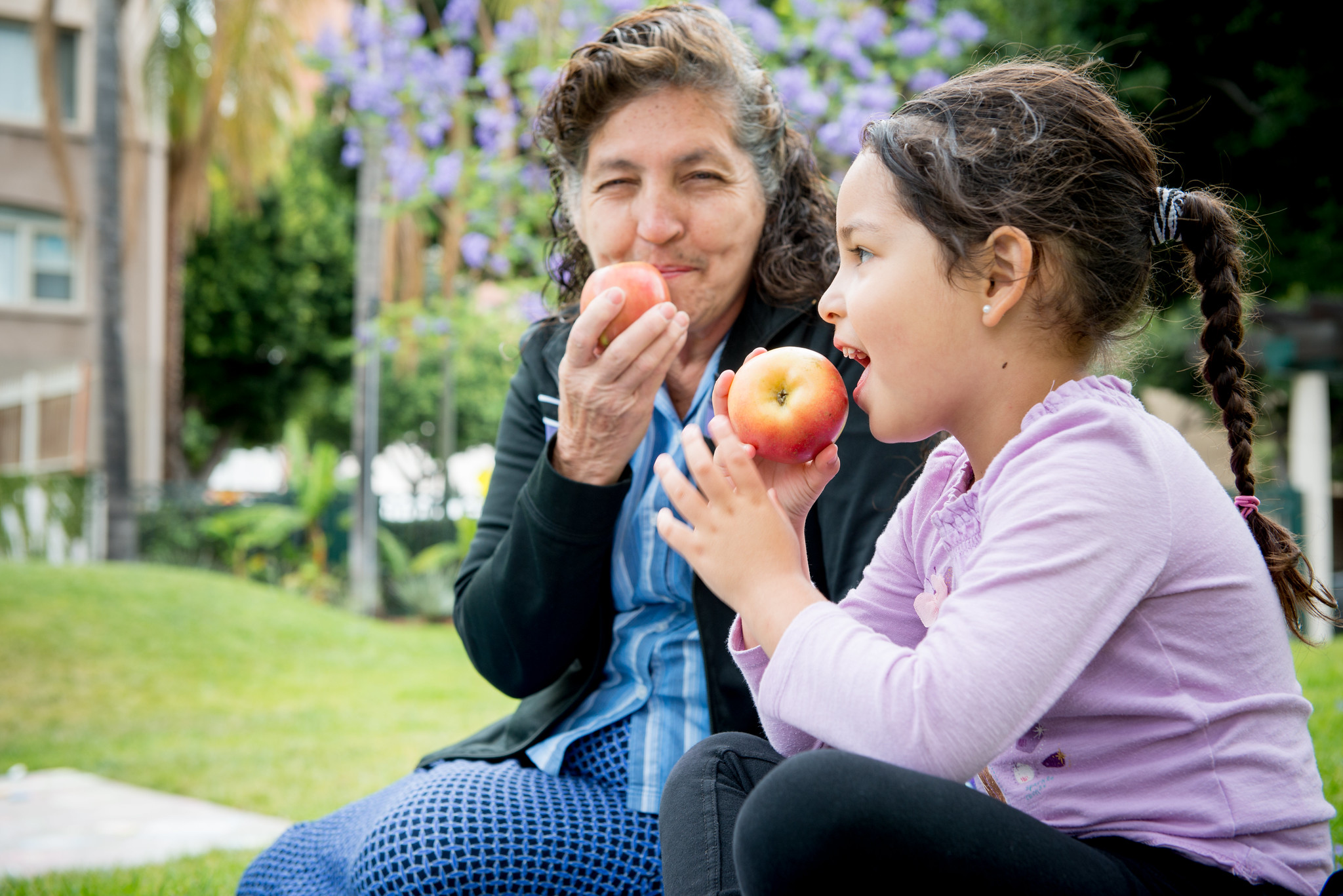 Studies show that by the age of three, children can begin to develop body image issues. How children view themselves may not be in line with reality; that self-critical lens may impact their mental and physical health throughout life.
Thanks to celebrities like Lizzo, Serena Williams, Jameela Jamil, and others, body positivity — celebrating the diversity of real people with a variety of different body shapes and sizes — is front and center today. But the media still bombard us with images of "perfect" bodies and advice on "good" or "bad" foods.
Ignoring societal messaging about an impossible ideal appearance doesn't mean it goes away. And a healthy weight is part of overall good health. Give your kids the tools to maintain a healthy weight and attitude:
Watch what you say. Comments like "Aunt Jessie needs to get in shape!" tell children it's okay to judge other people's bodies.
Avoid rewarding or punishing with food. Food is necessary fuel and can be a pleasure —not a weapon or reward.
Watch your actions. What message are you sending when you make a face at yourself in the mirror?
Focus on the wonderful things a body can do — hug, clap, sing, lift something heavy — and how good it feels to live in a body.
Serve nutritious, balanced meals and snacks (including treats) without assigning particular value or judgment to any type of food. Involve your little ones in shopping and cooking.
Talk about nutrition. Use the government guidelines at

MyPlate

as a place to start.
Make exercise fun. Dance, do

First 5 LA's Five Yoga Poses for the Whole Family

, do hopping or skipping races, or make up a game to get moving!
Counteract media messages that focus on how people look rather than how they act. Watch for pitfall words like "fit" or "strong," because if you really mean "skinny," your kids will know.
Be careful with compliments. If you find yourself talking mostly about appearance, praise actions instead. "You're so pretty" sets up expectations and can be confusing to a child who just wants to be loved and appreciated for who they are, not what they look like.
Look for

books that celebrate physical differences

. As author Sigrun Danielsdottir puts it, Your Body is Awesome!
Find support. If you struggle with body issues yourself, consider joining a

body positivity group

or finding

a therapist who specializes in the issue

.