Distance Learning: Up Close and Challenging
---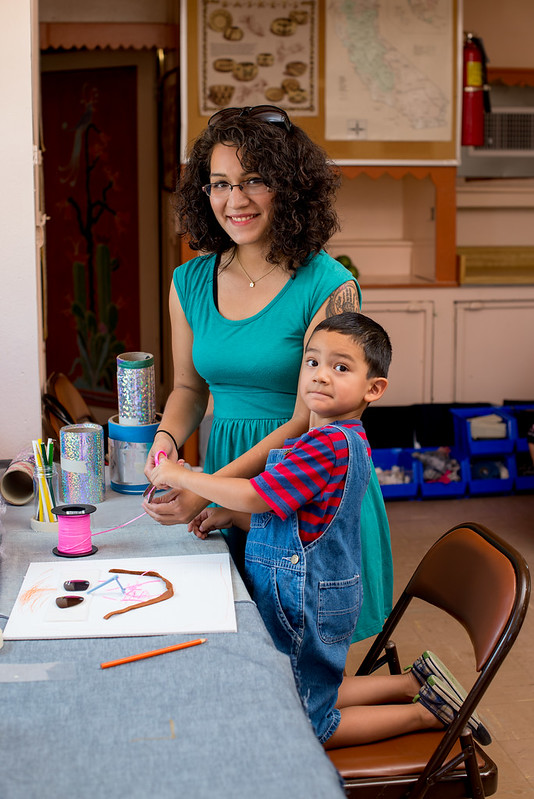 Once upon a time, "distance learning" might have sounded easy: Find resources, sit your kids down, and voilà, they "do school" while you mop the floor or hop on the computer to do your own job remotely. The reality is a lot more complicated: A recent Harris poll found 71% of parents say managing their kids' distance learning causes them serious stress. Here are some ideas for managing some of the challenges of school-at-home:
Sometimes you just have to be on the phone. Design your work day and their school day with as much flexibility as possible. Do something to differentiate work and school hours from the rest of the day — you can put on a dedicated "work" sweater to signal you're not to be disturbed, and kids might get special stickers to wear when they're "in school." Set a visual timer so your children know how long they will be doing homework or playing quietly while you work.
Sometimes kids get… distracted. Little ones can't always concentrate when you want them to. That's a good time to get physical with some dancing, yoga, or a quick walk outside. You can also stay one step ahead of the focus problem by putting together a box of engaging educational toys and a list of fun do-alone activities you can whip out as needed. If your little ones get fidgety during school times, let them play educational games or listen to a book online.
Sometimes you worry they're not seeing friends. Socialization is important, but some studies suggest little kids' time with adults can be just as beneficial. What young children need most is to feel safe. To support their social development, be as mentally and emotionally present as you can when you're not working, and deal with any behavioral issues gently and as soon as they occur.  Arrange for distanced dates with friends — hiking, picnicking or playing catch or kickball in a park can help them feel connected — and still stay safe.   
For more information and resources on distance learning, visit New York University's School's Out: A Parents' Guide for Meeting the Challenge During the COVID-19 Pandemic and Harvard University's  How to Support Children (and Yourself) During the COVID-19 Outbreak