December 2020 Books
---
December is full of holidays! Get warm and cozy and celebrate with these books…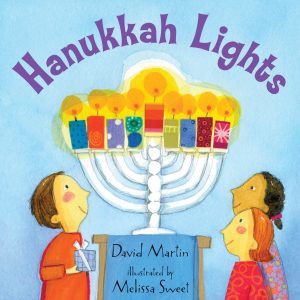 Hanukkah Lights by David Martin, illustrated by Melissa Sweet
What happens during Hanukkah? This story shows the joys of this special holiday, with latke eating, candle lighting, dreidels and much more!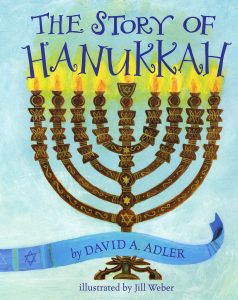 The Story of Hanukkah by David A. Adler, illustrated by Jill Weber
Why is Hanukkah celebrated? How did Hanukkah become the holiday it is today? The story of Hanukkah is perfectly depicted in this easy-to-read book.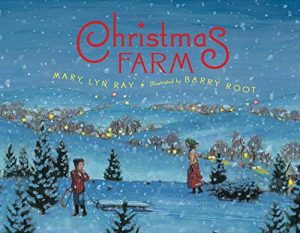 Christmas Farm by Mary Lyn Ray, illustrated by Barry Root
Wilma decides to plant a ton of balsam trees. She grows and nurtures them until they become big, beautiful Christmas trees!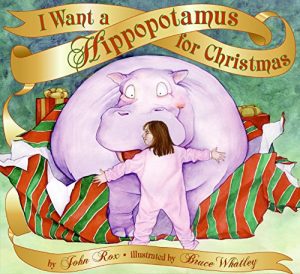 I Want a Hippopotamus for Christmas by John Rox, illustrated by Bruce Whatley
A retelling of the classic Christmas song! The only thing a little girl wants for Christmas is a hippopotamus! Will her Christmas wish be granted?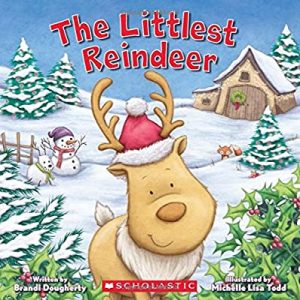 The Littlest Reindeer by Brandi Dougherty, illustrated by Michelle Todd
Dot the reindeer really wants to help Santa fly the sleigh! The only problem is that she has trouble flying the right way. What happens Christmas Eve night?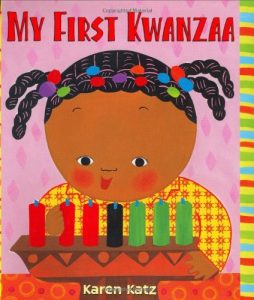 My First Kwanzaa by Karen Katz
Kwanzaa is a seven day holiday, filled with family, friends and fun! A great introduction to this warm holiday.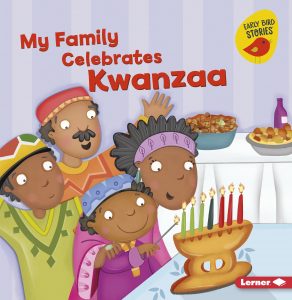 My Family Celebrates Kwanzaa by Lisa Bullard, illustrated by Constanza Basaluzzo
Learn everything about Kwanzaa with this fun and informative book! Accompanied by colorful illustrations, this book is a great one to celebrate this holiday.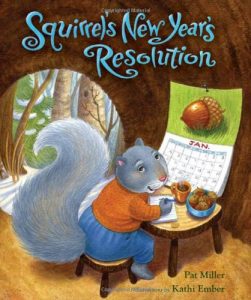 Squirrel's New Year's Resolution by Pat Miller, illustrated by Kathi Ember
Squirrel wants to make a resolution for herself for the new year, but can't think of one. She helps all her forest friends with theirs but can't seem to figure out one for herself! What resolution does she come up with?