COVID-19 Vaccine Update: Questions and Answers
---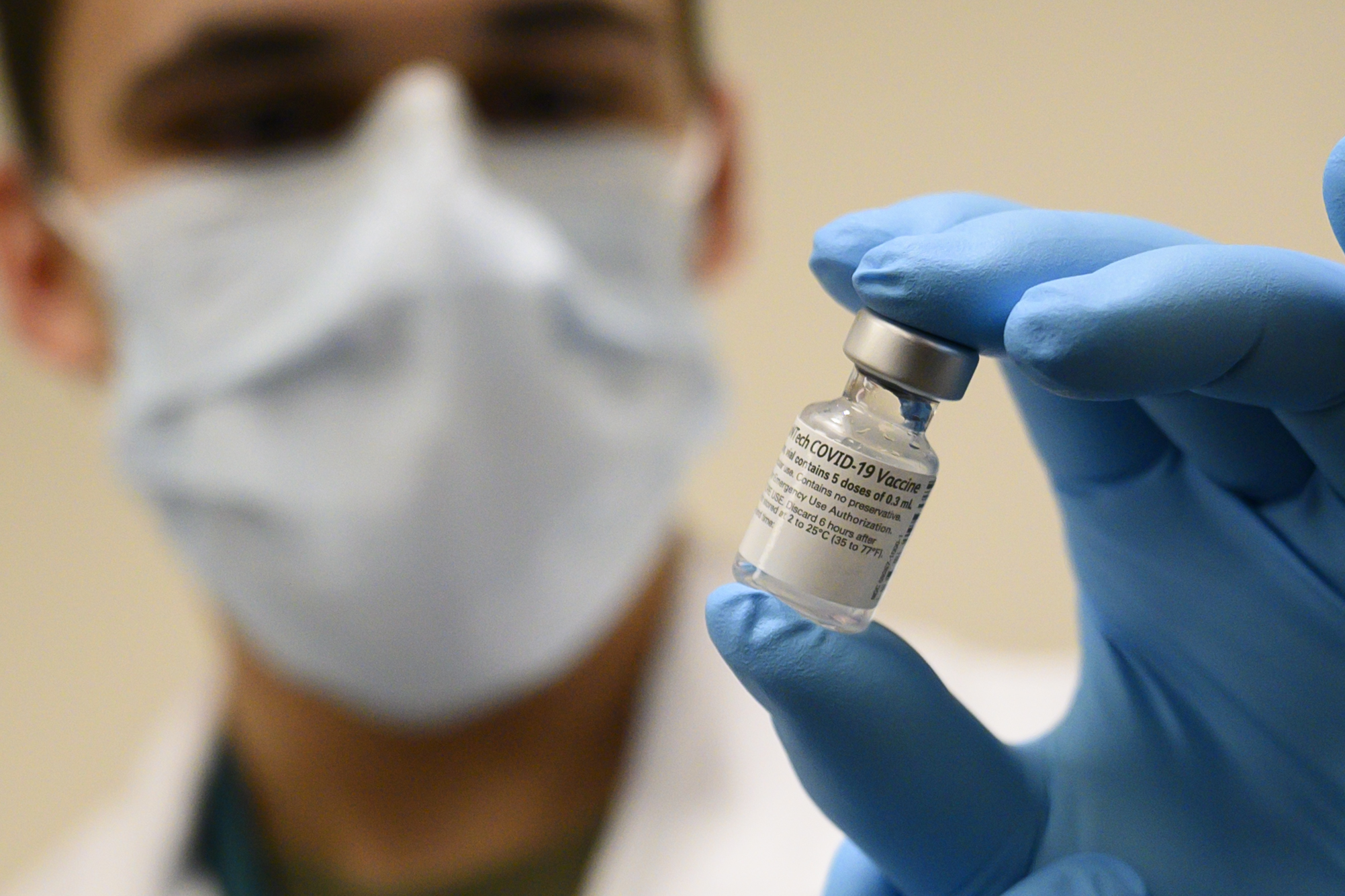 With recent, record highs of infections and deaths in California and the U.S. from COVID-19, the pandemic is far from over. But the recent approval and beginning of distribution of COVID-19 vaccines now offer hope that one day, it will be.
New information surrounding the vaccines is coming out on a daily basis. The Washington Post has free COVID-19 vaccine coverage and the Centers for Disease Control is providing COVID-19 Vaccine Fact Sheets from the Food and Drug Administration, which are updated as more is known about the vaccine and its distribution.
How effective is the vaccine? Two vaccines against COVID-19 are now being distributed. Moderna's vaccine was found to protect 94% of people who received it, and Pfizer's vaccine protects 95% of people who received it, according to the Los Angeles Department of Public Health. To be effective, each vaccine consists of two shots: the first inoculation followed by a booster shot three weeks later.
When can I get the vaccine? Based on recommendations from the CDC's Advisory Committee on Immunization Practices (ACIP), vaccine distribution is currently limited to health care workers and staff and residents of nursing homes. People who are most vulnerable to severe COVID-19 — essential workers, seniors and people with certain medical conditions — are likely to be a priority in receiving the vaccine in the coming months. While just two companies are currently producing FDA-approved vaccines, another three are developing them. It is likely that more vaccines will be available in the future.
What are the side effects of the vaccine? COVID-19 vaccine side effects are similar to a flu vaccine. According to the FDA, side effects of the COVID-19 vaccine are temporary and may include fatigue, injection site pain, headache, muscle pain, chills, joint pain and fever.
Can my kids get the vaccine? The COVID-19 vaccine is only approved for people aged 16 and older at this time. Research on children and COVID-19 vaccines is ongoing to determine the safety for younger children.
How does the vaccine work? The vaccine is an mRNA vaccine, which does not contain the virus itself, but acts as a messenger to seek it out. According to Dr. Tom Frieden, former director of the CDC, coronavirus vaccine contents destroy the virus, then disappear. "Think of it as an email sent to your immune system that shows what the virus looks like, instructions to kill it, and then — like a Snapchat message — it disappears," he said.
I've heard that COVID has mutated — does the vaccine still work? Yes, experts expect vaccines to protect against the new COVID strain. While the virus has evolved in some places to become more contagious, faster acting and with higher viral loads, the vaccine is still effective.
Does the vaccine stop people from transmitting COVID-19? Though the vaccine can stop recipients from getting sick, it isn't yet clear whether it stops the transmission of the disease as well, according to the CDC. Even if you have been inoculated, it is important to continue to take precautions such as distancing and hand-washing and especially, understand that vaccinated people still need to wear masks.
Is the vaccine really safe? I have my doubts… If you have heard something strange — or scary — about the COVID-19 vaccines, get the facts from medical experts. Visit the Mayo Clinic at COVID-19 vaccine myths debunked or the CDC's Facts about COVID-19 Vaccines.