COVID-19 Challenges: Thank a Childcare Worker!
---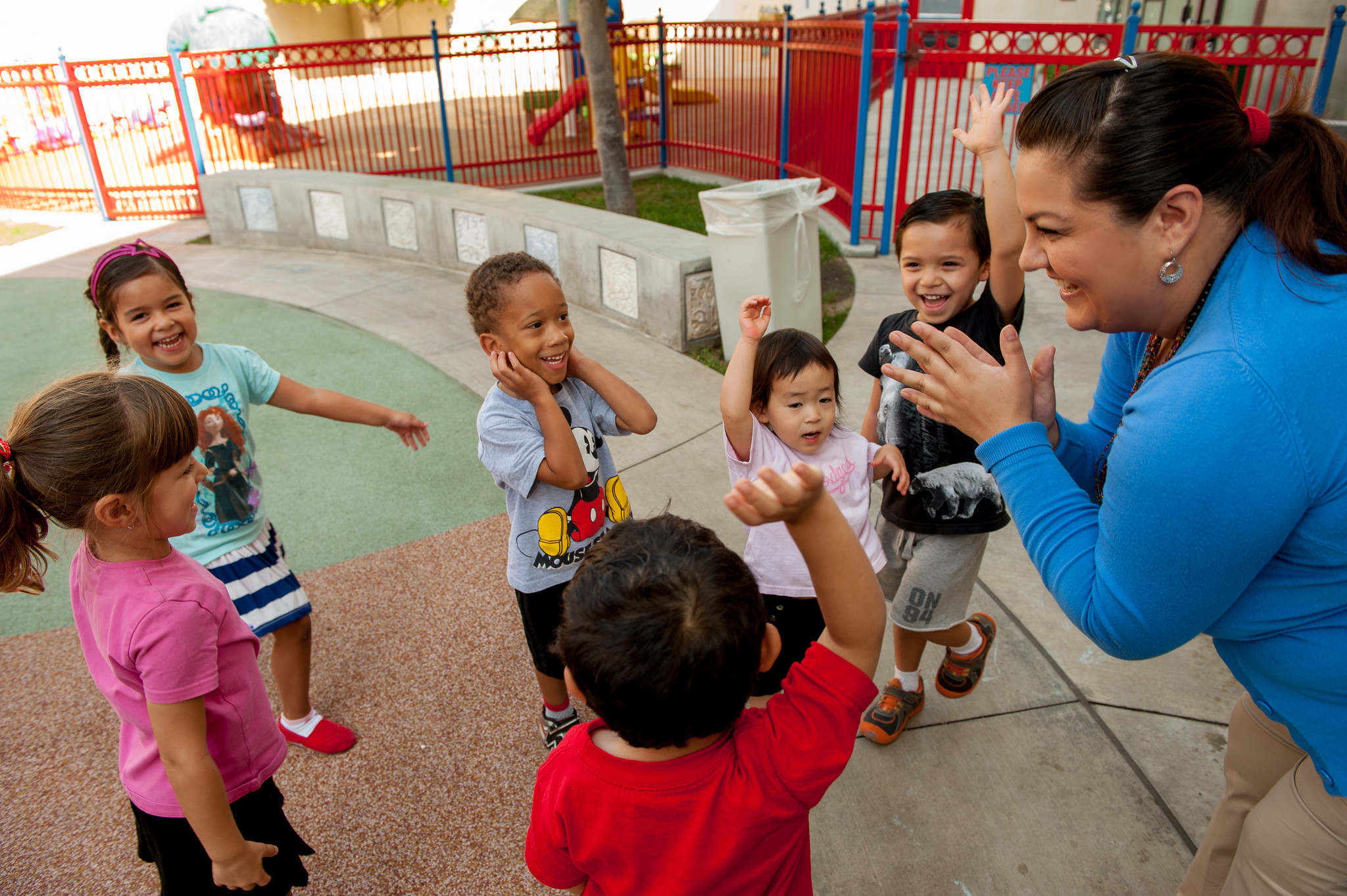 As most parents are keenly aware, quality child care is critical to a child's development, parents' ability to work and families' well-being. While Los Angeles County child care providers have long faced considerable challenges creating daycare and preschools offering quality, affordable care for babies and children, the COVID-19 pandemic has created unprecedented difficulties. As those who are essential to the essential workers who are parents, they deserve our thanks.
From fluctuating enrollments and struggling with economic uncertainty to managing fears for their own safety and that of their families — along with facing challenges of stringent new COVID-19 safety guidelines to protect the children they care for — childcare providers have had to deal with a whole host of issues during the pandemic. Which has made an already-difficult job even tougher: According to the U.S. Bureau of Labor Statistics, child day care workers are the lowest paid group of all care providers, with an hourly mean wage of less than $12.00. Many do not have medical or other job benefits. And according to experts, as a group, child care programs have been widely disrespected, long overlooked for protections (such as sick days and paid time off), policies and other forms of support.
The pandemic has brought more awareness to these issues, and First 5 LA has been proud to support child care providers — the unsung Child Care Heroes — who have stepped up for families in extraordinary ways through the past year. As part of the LA County Early Childhood COVID-19 Response Team, First 5 LA has met bi-weekly with child care providers to address needs specific to the pandemic, hearing countless stories of providers' efforts to help their communities, often using their own limited resources to ensure others' safety. Advocacy by the ECE (Early Care and Education) Coalition, First 5 LA and other partners have helped secure substantial funding for child care. According to First 5 LA ECE Program Officer Jaime Kalenik, the Response Team has secured over 1.5 million diapers, 300,000 face masks, 75,000 8-ounce hand sanitizers, 32,000 packs of wipes and 50,000 1-quart hand soaps.
And that is just the beginning. First 5 LA has engaged in policy work to help ensure vouchers for childcare for essential workers and more. Through the efforts of the L.A. County COVID-19 Response Team, 10,849 child care referrals were provided from March to the end of June. During that same time, 6,215 children of essential workers were enrolled in child care through emergency vouchers.
For more information and resources for LA County early care and education during the COVID-19 pandemic, visit https://childcareheroes.org.