---
May 27, 2021
Free public transportation. More parks and recreational activities. Decriminalization of human migration. Free quality child care and schooling for children from birth to high school graduation. Free broadband internet. 
Those are a few of the elements outlined in Driving Equity and Justice: A Community Bill of Human Rights, a 10-point document unveiled by community activists earlier this month as a blueprint for creating equity for low-income and marginalized populations in Los Angeles. The Community Bill of Human Rights was presented and discussed at the online event, "Driving Equity and Justice: A Community-Led Bill of Human Rights Town Hall," which was sponsored by First 5 LA and the Robert Wood Johnson Foundation, among other organizations.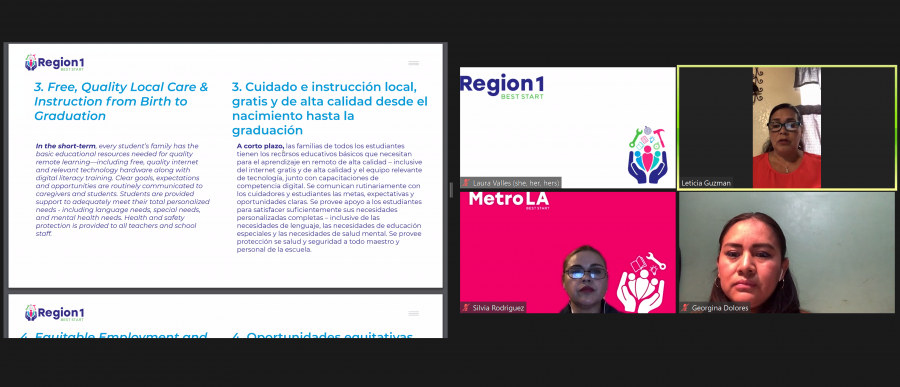 "This is the beginning of a movement to make L.A. County better for our children, our families," said Brenda Aguilera, director of community transformation for Para Los Niños, the organization that spearheaded the strategy. Para Los Niños is one of the nonprofits that supports First 5 LA's community capacity and network initiative, Best Start, in L.A. County's Central-East region, also referred to as "Region 1." The region includes the neighborhoods of Metro LA, South El Monte and El Monte, Southeast LA and East LA. 
The idea for creating the document grew out of the COVID-19 pandemic, which exposed the systemic inequities that led to the disparities in access to resources in Best Start communities. During the crisis, Para Los Niños and other community organizations stepped in to help facilitate the distribution of critical resources through hubs and mutual aid funds set up throughout the region, filling in the gaps where social systems of support failed to meet the needs of Region 1's residents. Through this process, it became more evident that social services were not serving Region 1's most vulnerable residents during the pandemic. However, relying on community efforts indefinitely to make up for these gaps in services posed an untenable solution. A survey of residents in Region 1 conducted by Para Los Niños last year found that the social safety net largely failed families during the pandemic; their findings informed the basis of the 10-point document that calls for systems-level changes to address these issues.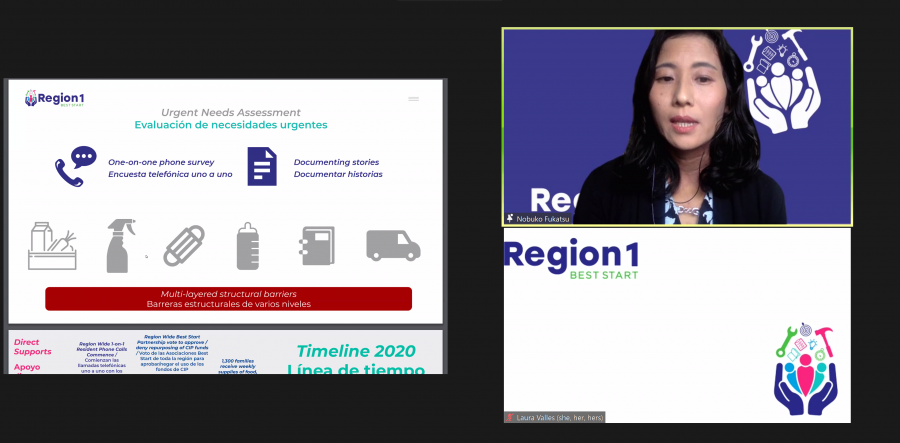 According to survey results presented at the Town Hall, families in Best Start Region 1 were more likely to have suffered job loss and housing instability, among other key items. Food insecurity, for instance, jumped from 36 percent in April 2020 to 62 percent in July 2020. Schoolchildren were expected to access online classes, but only 37 percent of low-income children could connect to the internet. 
"These pressures existed before but COVID exacerbated them," said Carlos M. Arceo, regional project manager for Para Los Niños. "If the system of human services worked as it was supposed to, there wouldn't be this need."
Results from the survey, which also encompassed questions about what residents wanted in their communities, were then used in a participatory process that included the residents to develop the Bill of Human Rights, noted Donna Escalante, supervisor of research and evaluation for Child360, a nonprofit that works to advance early childhood learning.
The 10 points outlined in the Human Bill of Human Rights are: 
Equitable digital inclusion, including free internet and training

Quality, affordable and stable housing

Free, quality child care and schooling

Equitable employment and wealth-building opportunities, including flexible employment, wages that cover the cost of living, and financial empowerment

Free, safe, clean and rapid public transportation with more stops and routes

Nurturing and healthy neighborhoods with more green space, street lighting and efforts to mitigate pollution

Access to culturally appropriate, affordable and healthy food

Timely, responsive and holistic health care with free COVID-19 treatment

Safe neighborhoods with more gang intervention and violence prevention services and less punitive policing

Decriminalization of migration, including abolishing Immigration and Customs Enforcement (ICE) and penalties for migrants who access public assistance programs
As noted in the document, the 10 points serve as a call to action for public systems to fully address the breadth, severity and sustained impacts of COVID-19 on communities, as well as a recommitment to an inclusive movement that champions resident self-determination to rectify the historical impacts of racism and its resulting inequities. In advocating for these solutions, the Human Bill of Rights aims to enable individual and collective healing and support changes that allow for just and equitable outcomes for all community residents. 
Following the presentation of the Bill of Human Rights, a panel of public and elected officials and community activists discussed how to implement system change. 
L.A. Unified School District Board Member Tanya Ortiz Franklin said it was essential to ask the community what it wanted before putting programs in place. She noted the school district set up internet hotspots to facilitate online learning but found many hotspots weren't getting used. Further investigation found that internet companies provided poor connections and thick walls in housing projects impeded connection. "I'm really trying to ask instead of tell people what to do," she said.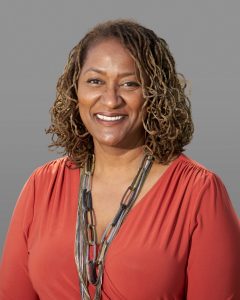 L.A. County Supervisor Holly Mitchell agreed, saying the call for change must come from the community. She urged activists to seek spots on the numerous county boards, task forces and commissions as a way of ensuring they have a voice, as well as requesting meetings with elected officials to explain their goals. 
L.A. City Councilmember Marqueece Harris-Dawson said activists must be prepared to fight for their demands by tracking all public officials in each of the areas outlined in the Human Bill of Human Rights and ensuring that they have a voice in every decision. "Winning this is a long and protracted struggle, but it can be won," he said. "Stay in the fight on every front."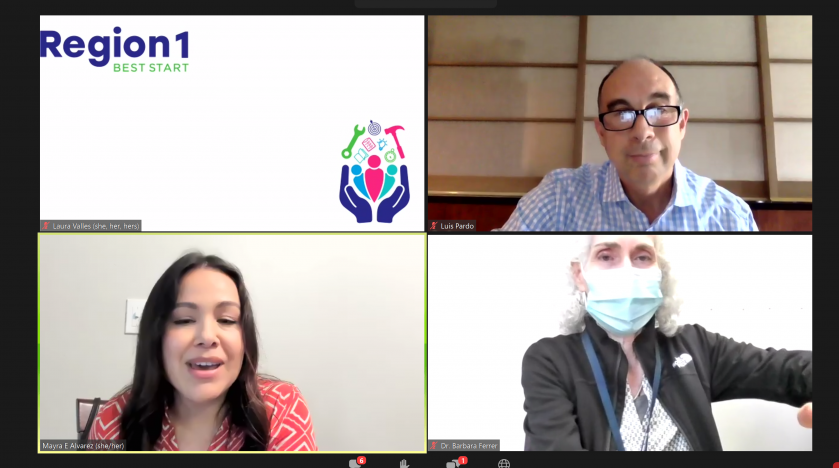 L.A. County Director of Public Health Barbara Ferrer advised activists not to let data be used to create or perpetuate false narratives, such as the widely-circulated fallacy that low vaccination rates in Black and Latino communities mean those community members don't want to be vaccinated. Context is key to explaining data, she said, noting that lack of access to vaccinations has been key to low inoculation rates in those communities. "It has everything to do with systems," she said. 
D'Artagnan Scorza, executive director of L.A. County's new Anti-Racism, Diversity and Inclusion Initiative, agreed: "Data practitioners have a lot of power to shape conversations and policies. People have to define the problem."  
Community activist and Best Start leader Cony Villalbazo said the community must be viewed by itself and others as a large extended family as a preliminary mindset to creating political will for systemic change.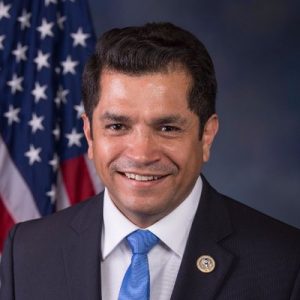 After breakout sessions addressing different aspects of community outreach, U.S. Rep. Jimmy Gomez closed the four-hour bilingual event. The Los Angeles congressman/congressmember said public programs that treat everyone the same inevitably result in disparities. He pointed to the low use of paid family leave by low-income workers although they were precisely the people the policy aimed to help, as well as more recent examples of COVID-19 testing and vaccination campaigns. Further measures, such as outreach and education, have to be undertaken to increase utilization of programs by marginalized groups, he said.
"That's what equity is about," he said. "It's effective in public policy and effective in outreach. These communities face difficult barriers."
Gomez urged community members to keep up the fight. "We can do better, but we need to hear from you," he said.