Ages and Stages: Building Resilience Skills
---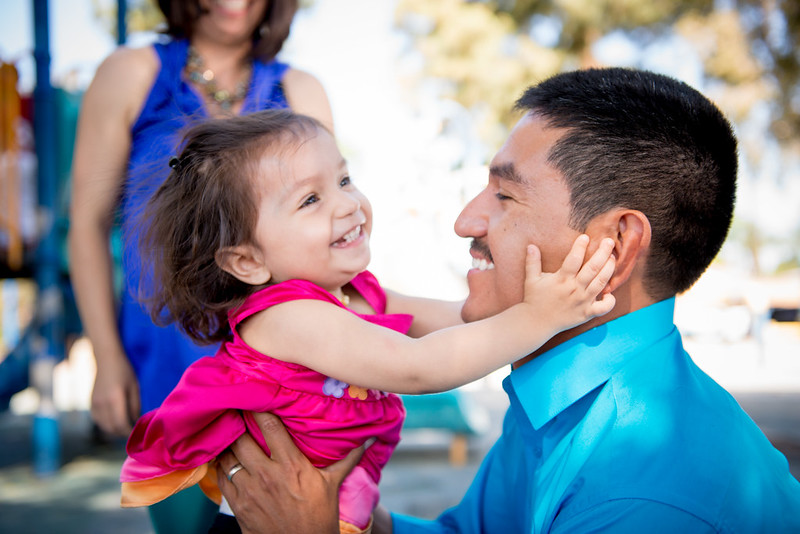 Even for the youngest among us, life is full of challenges. From dealing with small stresses like a skinned knee to recovering from serious trauma like a natural disaster, resilience skills help us manage specific problems and difficult times, and even learn and grow from them. While good health, support systems and positive relationships can help set the stage for getting through tough times, cultivating characteristics that build resilience can begin at birth. Experts have identified the "Seven Cs" of resilience as competence, confidence, connection, character, contribution, coping and control. Here are some ideas to help children build resilience skills in the first five years:
Birth-Age 1: When bonding with caregivers, infants learn to trust others. This eventually leads to developing confidence and trusting themselves, which is foundational to developing resilience. Responding quickly to a child's physical and emotional needs, and actively engaging them by holding, talking, reading, playing and singing, contribute to confidence, connection and comfort. In the first six months, social behaviors such as smiling, recognizing caregivers, and being comforted by touch and tone of voice show how babies begin to develop coping responses. Through the second half of the first year, babies express a variety of emotions, show preferences for certain people, respond to language and gestures, and may become anxious when separated from caregivers, but are able to recover. Even though an infant doesn't understand all of your words, you can help build self-esteem, trust and confidence by praising your baby and validating feelings, both positive and negative.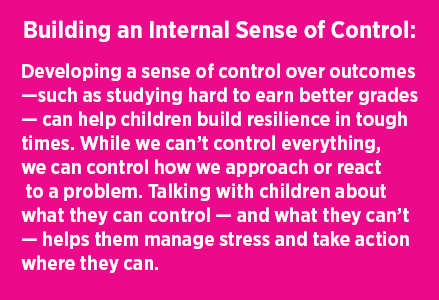 Ages 1-3: Toddlers may struggle with managing negative feelings. Supporting and teaching emotional regulation can begin at this time by acknowledging how big those feelings are and how hard it can be to feel them sometimes. Expressing compassion can help children understand themselves and develop strategies to manage how they identify and express feelings. Creating consistent routines, having regular meals and bedtimes, and providing reliable attention help toddlers feel safe and relaxed, which can foster resilience. To help toddlers build confidence, coping and control, set clear expectations and consistently respond with praise for desired behavior or consequences for undesired behavior.
Ages 3-5: Regulating feelings and expressing frustration in a more constructive way are skills that develop as a child's ability to listen to others, follow directions and rules, take turns, share, and play cooperatively grows. Preschoolers become more interested in their peers and friendships, enjoy imaginative games with others, and explore ideas about fairness and differences. Setting expectations and recognizing accomplishments build competence, confidence and coping skills. Teaching them that their choices and actions have consequences helps children understand they can make a difference, solve problems and change outcomes. Modeling healthy relationships with others, setting boundaries, discussing what is controllable (and what isn't) can help develop character and coping skills.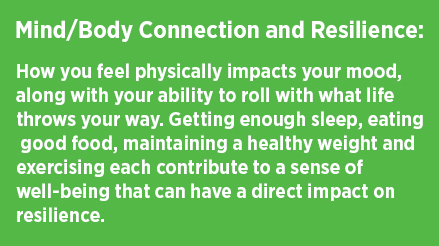 For more about helping your child build resilience, visit the American Psychological Association's resilience guide for parents and teachers at www.apa.org/topics/resilience-guide-parents and ZERO TO THREE's Building Resilience guide at www.zerotothree.org/resources/357-building-resilience. If you have questions about your child's development or health care, visit L.A. County Public Health's Child Health and Disability Prevention Program at www.publichealth.lacounty.gov/cms/chdp.htm.