Ages and Stages: Building Healthy Self-Confidence
---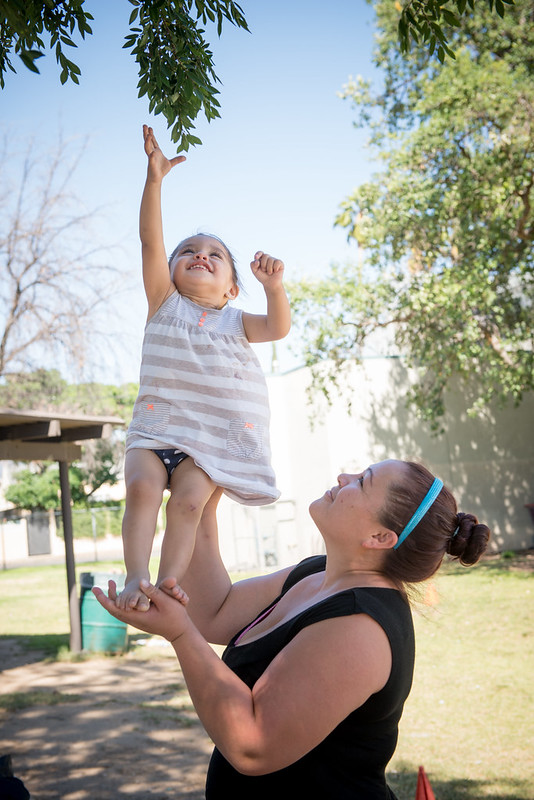 Self-confidence has a lasting, positive impact on a child's happiness and success in school and life. And interestingly, positive self-regard can help build compassion and respect for others. The ability to move through the world with a can-do attitude is a skill that we can help build in our children, beginning at birth. How can you help your baby, toddler or preschool-aged child develop self-confidence? (Hint: It goes way beyond offering praise!):
Birth-12 Months: Developing confidence begins with trust. Through bonding with caregivers, infants learn to trust other people, which leads to trusting themselves. Holding babies and talking, reading, playing games and singing to them communicates that we value them. Consistently and quickly providing physical care, allowing babies to safely explore their worlds through supervised play — from tummy time to peek-a-boo — and acknowledging your baby's feelings (even if they don't understand everything) can help them feel safe, heard and understood, which begins to build self-esteem and trust. For more, visit Developing Self-Confidence From Birth to 12 Months.
Ages 1-3: From 12-36 months, children gain problem-solving skills and awareness of themselves and others. According to developmental expert Erik Erickson, children at this stage become more sure of themselves, more in control, and more aware of their accomplishments — building blocks of self-confidence. Validate a child's pride in what they have done or made; your recognition of their feelings reinforces self-esteem. While they may struggle with managing feelings of fear or anger, toddlers generally want to be helpful and cooperative; recognizing their good intentions — and their best selves — can help children view themselves positively. Avoid making comparisons or shaming children when disciplining; instead, focus on why their behavior is acceptable or not. To help toddlers develop self-confidence, set clear expectations of behavior and acknowledge hard work as well as accomplishments: "I know it was hard to not run ahead, but you did it!"
Ages 3-5: Social, emotional, physical and cognitive skills grow by leaps and bounds during preschool — and so do opportunities for building self-confidence! Practicing, attempting, and even failing — along with succeeding — is part of the process. To help preschoolers' sense of self-esteem grow, offer them choices and opportunities to problem-solve, and allow them to be responsible for small tasks at home. While it is important to celebrate successes, it is also vital to normalize the idea we don't always succeed at first — and that is okay. Avoid criticism and encourage children to try new things, as well as help them engage with new people with a diversity of talents and abilities. Discussing and validating feelings — especially when a child feels down or angry — encourages self-acceptance, which contributes to self-confidence. Try some small ways to build confidence in preschoolers.
For more ideas on raising self-confident children, visit: Nurture Self-Confidence with Family Bonding Activities 11 tips on building self-esteem in children
Narcissism is NOT Self-Confidence. While narcissism — excessive interest in or admiration of oneself — might seem like a result of self-confidence, the two are very different. Self-confidence is a product of authentic self-esteem, attentive caregiving, secure attachments and flexibility. Narcissism may reflect neglect or abusive caregiving, marked by insecurity, rigidity and fear.
Self-Confidence and Success. Self-confidence is a judgment about one's own likelihood to be successful. When a child is more self-confident, they believe they have a greater capacity to experience success. As a result, they have less fear and anxiety and greater motivation and resilience, all of which contribute to higher academic performance. In fact, a lack of self-confidence may impact a student's performance in school, regardless of ability.