Adoptive Families: Parent Stories & Resources
---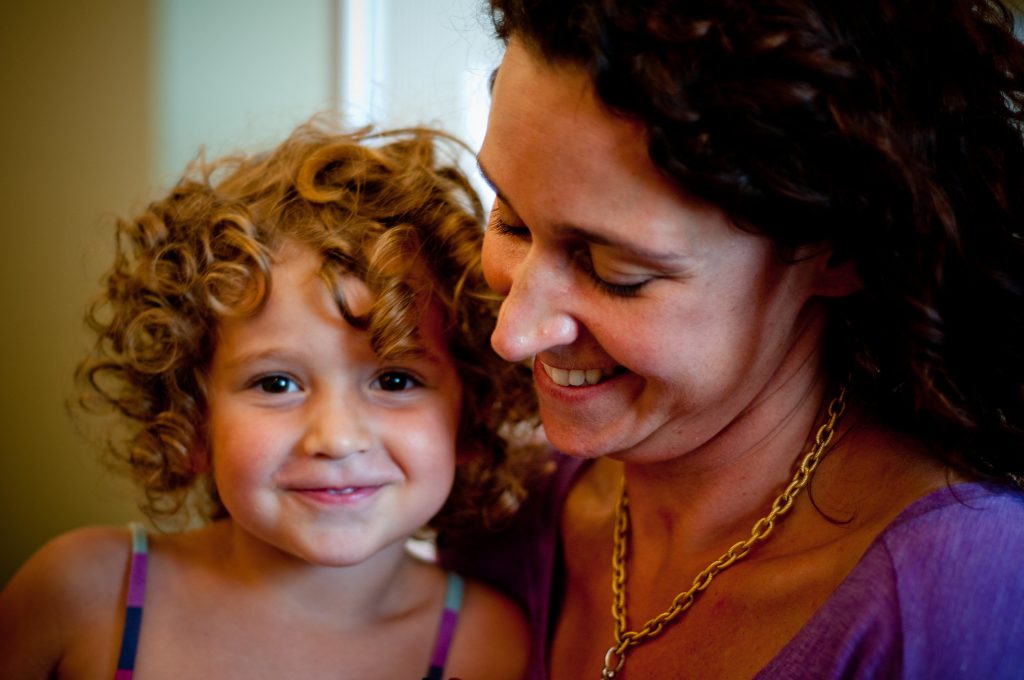 Did you know that 1 of every 50 American children is adopted? That's 1.5 million kids — around 135,000 new adoptees a year. Celebrate National Adoption Day this November by learning more…
Advocates note that adoption has changed quite a bit over the last few decades:
Many states, including California, prefer to place foster children with family members, but the Adoption and Safe Families Act (1997) put the needs of the child ahead of reunification goals. In 2018, non-relative/stepparent and foster parents accounted for 63% of adoptions, according to the U.S. Department of Health and Human Services.

Forty-percent of adoptees now come from a different cultural or ethnic background than their adoptive parents. Since the passage of

Multi-Ethnic Placement Act-Interethnic Adoption Provision (MEPA-IAP) in 1994, the adoption process has become easier, though some still consider it controversial

.

According to the

Congressional Coalition on Adoption Institute

, 93% of adoptive parents receive adoption subsidies or services. While private adoptions can run into the many thousands of dollars, most adoptions from foster care are free or low-cost, according to

Adopt U.S. Kids

.
Foster and adoption agencies, such as

All 4 Kids

at the Children's Bureau, now offer opportunities to become a "resource parent" for children in need, and offer health and other resources for children on an ongoing basis.
Still, agencies note current challenges, including recent delays in finalizing 2020 adoptions due to COVID-19. Roughly 122,000 American children are currently awaiting adoption from foster care, according to the U.S. Department of Health and Human Services. And of the other barriers to adoption, wanting an infant tops the list; there are more would-be adoptive parents than there are babies available. The average foster child awaiting adoption is eight years old.
Nevertheless, there's a lot to celebrate. More children than ever — 63,000 in 2018 — are being adopted out of the foster care system, according to the Pew study. This year, Adoption Day festivities — courthouse finalizations and  celebrations — will take place remotely. You can still join in spirit by encouraging anyone interested in adoption from foster care to learn more: There are about 500 adoptable children in Los Angeles foster care system right now. Read some happy adoption stories, learn about many famous adoptees, from Aristotle to Steve Jobs, or explore adoption charities, some specializing in helping with adoption costs.
Did you know? In 1998, Los Angeles judge Michael Nash kept L.A.'s notoriously busy juvenile court open on Saturdays to finalize thousands of stalled foster-care adoptions. Soon, other cities followed, clearing backlogs to give families the stability they deserved. Today, 400 U.S. cities hold National Adoption Day celebrations around Thanksgiving to increase awareness of foster-care adoption and honor the 75,000 children the program has helped to date.
Parent Voices: Vicki Goodwin
When Vicki and David Goodwin first started fostering infants through the Children's Bureau in Los Angeles, they weren't planning on adopting. "We already had two biological kids, but knew we wanted to help others," says Vicki, a homemaker. After completing classes and becoming licensed within three months, the Goodwins began welcoming foster babies — primarily newborns who had been exposed to drugs in utero — into their family. After receiving care from the Goodwins, five of those babies were reunited with their birth families.
When Joseph, now 15, came into their lives, something was different. "If your heart is in it to adopt, eventually, you will adopt," explains Vicki. Over the years, the Goodwins continued to foster numerous babies — and adopt. Along with Joseph, they are now parents of Amanda, 12, Gabriella, 11, Daniel, 9, Lucas, 7, and Kali, 4, along with their older children, Jacquelyn and Michael. They now also have three grandchildren.
Vicki, who was adopted herself, is passionate about fostering and parenting. "You are stopping a cycle, providing consistent love and care and teaching children the responsibility to make good choices," she says. But, she says, fostering has challenges, especially in letting a child go when necessary.  "It's important to love the baby or child you have in your house. When they leave, they are taking the safety, security and bonding you taught them," she says. And for those who hope to adopt, she advises, "Don't give up. You may not adopt the first, second, or third child you foster, but the right one will appear, and you will find each other. Take a chance, and don't be afraid. And remember that you have so much more love to give."   
L.A. County and California Resources:
Los Angeles County Department of Children and Family Services: https://dcfs.lacounty.gov/caregivers/adoption/
211LA Adoption Link: https://www.211la.org/resources/service/adoption-services
Children's Bureau/All 4 Kids: Foster Care Agency & Adoption in California
State of California Department of Social Services Adoption Info and FAQs: https://www.cdss.ca.gov/adoptions
Adoption Assistance by State (U.S. Department of Health and Human Services): https://www.childwelfare.gov/topics/adoption/adopt-assistance/?CWIGFunctionsaction=adoptionByState:main.getAnswersByQuestion&questionID=7
California Kids Connection (Children in Foster Care Who Need Adoptive Families): http://www.cakidsconnection.org/
Guidelines for Foster Care and Adoption in California: https://www.adoptuskids.org/adoption-and-foster-care/how-to-adopt-and-foster/state-information/california
Los Angeles Adoption Agencies, Lawyers, and Foster Care Professionals:  https://www.americanadoptions.com/california-adoption/los-angeles-adoption
Uncontested Adoptions and COVID: http://theavtimes.com/2020/06/11/la-county-announces-new-process-for-uncontested-adoptions/
General Adoption Information: 
U.S. Government Child Welfare Information Gateway:  https://www.childwelfare.gov/topics/adoption/adoptive/
Congressional Coalition on Adoption Institute: http://www.ccainstitute.org/
Adopting Through Foster Care:
The Dave Thomas Foundation for Adoption: https://www.davethomasfoundation.org/
Alliance for Children's Rights: https://allianceforchildrensrights.org/
Children's Action Network: https://childrensactionnetwork.org/
Fostermore coalition: https://fostermore.org/
Adoption by Relatives:
U.S. Department of Health and Human Services:  https://www.childwelfare.gov/topics/permanency/relatives/adoption/
State Statutes on Relative Adoption: https://www.childwelfare.gov/pubPDFs/placement.pdf
Child Focus/North American Council on Adoptable Children article, Kinship Adoption and "Grandfamilies": http://grandfamilies.org/Portals/0/Kinship%20Adoption.pdf