2021 Healthy New Year Calendar
---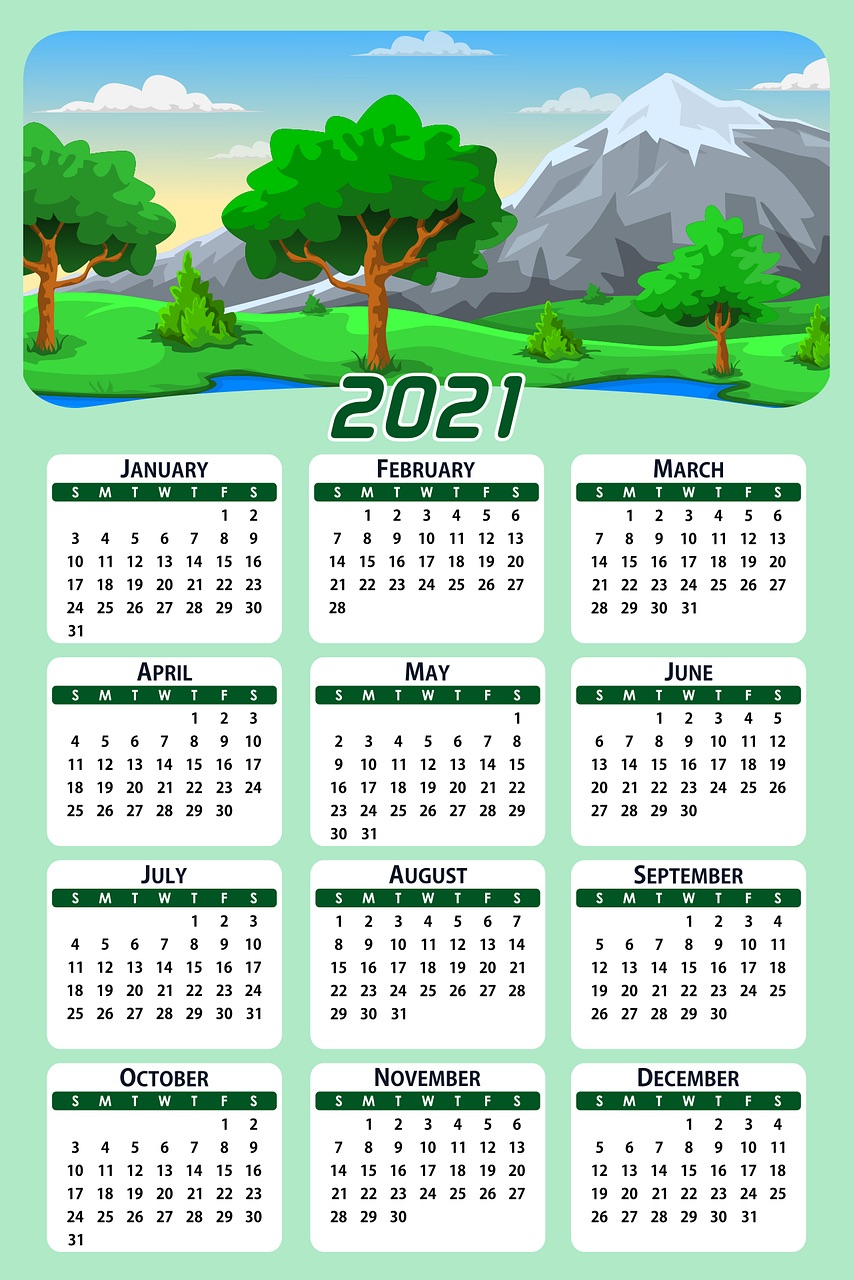 As a parent, keeping up with your own health needs may take a back seat to caring for everyone else in the family. This calendar provides reminders and resources to help everyone in the family stay healthy:
January: Mental Wellness Month
Take care of your family's mental health — it impacts everything! For information on free screenings for your child, visit the Los Angeles County Department of Public Health's List of Development and Behavioral Screen Providers. For free or low-cost options for adult mental health and well-being, visit the Los Angeles County Department of Mental Health's collection of mental health resources and the Los Angeles County Maternal Mental Health Resource Directory.
February: Low Vision Awareness Month and National Children's Dental Health Month
Has your vision changed? If you haven't checked your vision prescription in a while, now is the time. Low or no-cost eye care is available at Los Angeles County eye clinics and other vision care resources. And why not make sure your child is screened for vision issues, or get your child's vision checked too?
Is your child up to date on dental visits and cleanings? To brush up on pediatric dental care, visit Oral Health Tips for Children's Dental Health Month and A Healthy Mouth for Your Baby. For low-cost dental care for your child, visit L.A. County's 211 Resource Page for dental care in Los Angeles County.
March: National Nutrition Month and Developmental Disabilities Month
Develop positive eating habits and learn more about nutrition and food choices. Check out the National Nutrition Month Toolkit for tips on healthy eating and more, visit the USDA's nutrition guidelines at MyPlate, or learn more about nutrition, weight and health from the U.S. Office of Disease Prevention and Health Promotion's website, Healthy People: Nutrition and Weight.
March is a good time for exploring developmental screenings — early intervention and care is your child's right. Check out First 5 LA's First 5 Explains: Developmental Screenings/Early Intervention and LAUSD's Early Childhood Special Education Office.
April: National Minority Health Month and Immunization Month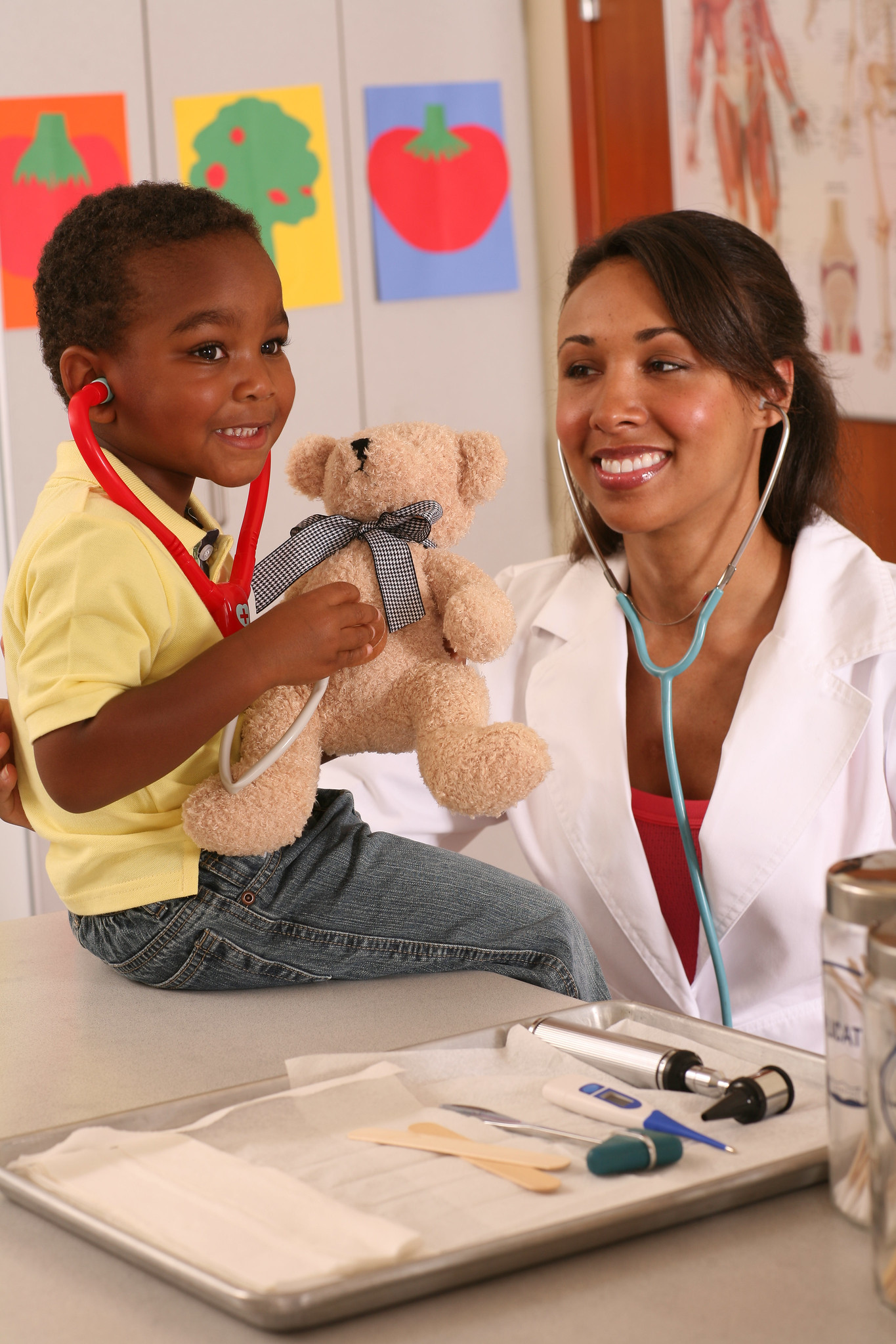 Health care disparity and inequity are real, especially when it comes to maternal health. Learn more about the issue at Los Angeles County's Center for Health Equity, read First 5 LA's coverage on health equity, learn about 9 Organizations Working Against Black Maternal Mortality and explore the U.S. Department of Health and Human Services' website on National Minority Health.
Immunizations are not just for flu season — or kids! Get the lowdown from the CDC to learn about the vaccines you need as an adult, the L.A. County Department of Public Health's immunization schedules for adults by age and condition, and information on pregnancy and vaccination.
May: "Well Parent" Visits, Better Hearing and Speech Month
Parents need to be healthy for everyone in the family. So before summer starts, consider getting a checkup from your primary care physician. Checkups assess your overall health, consider family history and possible risks, and provide information for the future. Learn more about Planned Parenthood's women's health services, and other free and income-based clinics and adult and family medicine services in Los Angeles County.
June: National Safety Month and Men's Health Month
For a safer and healthier home environment, visit this June Home Maintenance and Safety Checklist, try First 5 LA's DIY non-toxic citrus cleaner, and explore ways to health-enhance your home.
Father's Day takes place this month — and so does our focus on men's health. Don't delay in routine health exams. You can start by taking a look at these checkup and screening guidelines for men and exploring this infographic on mental health for men.
July: UV Safety Month
If you're so busy putting sunscreen on your kids that you forget to protect yourself, you are in good company: A U.K. study found that 74 percent of parents put sunscreen on their children, but less than half use it themselves. UV protection is important no matter your age. Taking care of your own skin year-round can help prevent cancer and other issues. Learn more about sun-damaged skin, ways to prevent skin cancer and protection from UV Rays.
August: Maternal Health and Breastfeeding Month
A mother's health during pregnancy and breastfeeding has an impact on infants, children and families. Learn more about the interconnectedness of maternal, infant, and child health, explore the U.S. House of Representatives' Black Maternal Health Caucus, and find low-cost maternal health resources in Los Angeles County.
Learn about the benefits of breastfeeding from First 5 LA, find BreastfeedLA's resources offering support, and get Tips for Breastfeeding Moms.
September: National Recovery Month
One out of ten Americans have an issue with substance abuse: This month celebrates those who are in recovery from alcohol, opioid or other forms of substance abuse. Substance abuse often co-exists with — and may even serve as an attempt at "self-medication" for — anxiety, depression and other mental health issues. Learn more about mental health and substance use disorders. If someone in your family has a problem with substance abuse, start a conversation with these tips. If you have concerns about substance abuse in your own life or family, visit these resources for help in Los Angeles County.
October: National Health Literacy and Child Health Month
Health literacy is an effort to make information about health more accessible and easier to understand. Get free health advocacy information and counseling in Los Angeles County from the Health Insurance Counseling & Advocacy Program (HICAP). Learn more about advocacy for children's health through Family Voices of California, a statewide network of parent-run centers dedicated to quality health care for children with special health care needs.
November: National Family Health History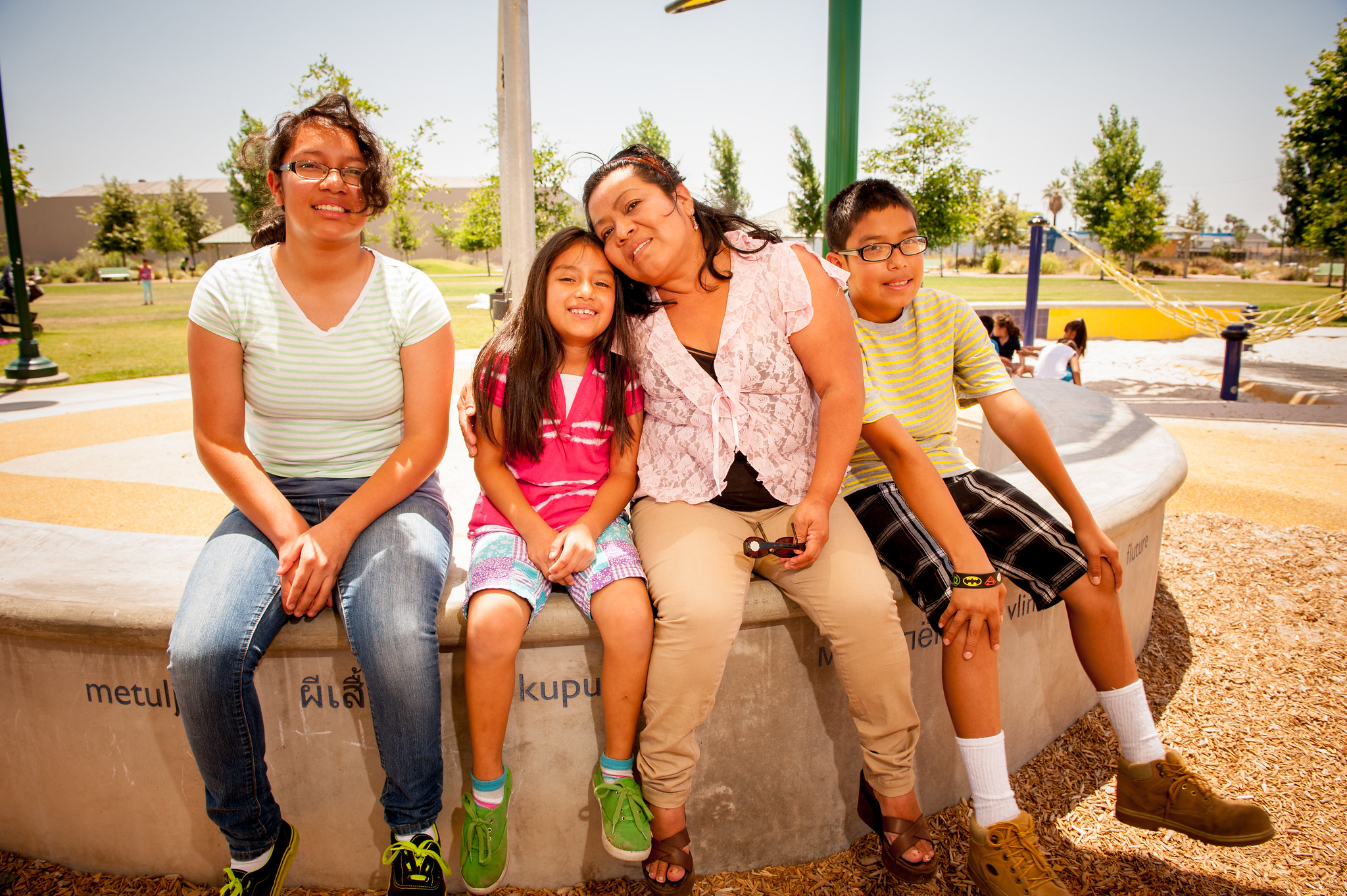 Your family's health history is important — for you and your children. Sponsored by the U.S. Department of Health and Human Services, Family Health History Day is observed on the same day as Thanksgiving. Ask everyone in the family to answer questions about your family health history, and use the CDC's My Family Health Portrait tool to gather and store family health information. Learning about family genetic issues can help you advocate for more effective health care.
December: National Influenza Vaccination Month
Influenza kills tens of thousands of people each year. But you can prevent seasonal flu with a simple vaccine. Learn more about why and how the flu vaccine protects everyone in the family, starting at six months of age — all the way to grandparents. For most people, flu shots are available at little or no cost. To find out where you can get a low or no-cost flu shot in Los Angeles County, visit the L.A. County Department of Public Health's resource page on flu season information.