What happens to our youngest children today will impact all of us tomorrow. That is why we are an innovator, funder and collaborator working with parents, like-minded organizations, elected officials, community leaders, and many others to help make things work better for young children and their families. One way that we do this is by funding parent coaches to visit newborns and their families in their homes. This supports parents who are trying to make their neighborhoods better for families and shares parenting tips and resources.
Since our inception, First 5 LA has invested approximately $2.2 billion to improve outcomes for children prenatal to age 5 and their families. By investing wisely in our county's 650,000 youngest children, we are helping to positively affect their development during these early years and effectively structure the framework for their futures in California's largest county.
At First 5 LA we've learned that we must connect and collaborate, fund and advocate for kids by focusing on systems that have the most significant effect on them, like education and healthcare, as well as the most important people and places they need, like family and community.
We're using our knowledge and expertise to urge leaders and decision-makers to prioritize kids and help make policies and other services work better for them.
When parents get the help they need when they need it, they can prepare their kids to thrive and enter kindergarten ready to succeed in school and life.
When together we give kids their best start, not only do they benefit… but we all succeed.
Guided by our North Star, First 5 LA is working to ensure that all children in L.A. County will enter kindergarten ready to succeed in school and life by 2028. To accomplish this, First 5 LA is developing an Impact Framework — a tool to show how our program, policy and advocacy work contributes to better outcomes for all children. The Impact Framework will help us track and monitor those outcomes and ensure we remain responsive to the needs of L.A. County's children.
---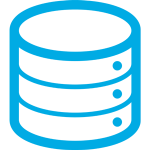 PHASE I: March 2018-December 2018 – We're collecting information on all the systems, advocacy and policy change work our outcome area departments are doing and determining the major goals and milestones to get us to our North Star.
What's the end product? Templates that hold ALL the information on how First 5 LA is aiming to do advocacy, policy and systems change work.
---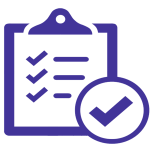 PHASE II: September 2018-March 2019 – We'll be determining how to measure and track progress on the goals of our systems, advocacy and policy change work.
What's the end product? A plan on how First 5 LA will measure the advocacy, policy and systems change work.
---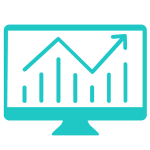 PHASE III: January 2019-June 2019 (with some of this work extending into late fall of 2019) – We'll be deciding on a tool to place all the information we want to track for the Impact Framework and working with staff to develop practices across the organization to learn from and use the Impact Framework on an ongoing basis.
What's the end product? A tool (like an interactive dashboard) that holds all the information in the Impact Framework and organization-wide training on how to use the Impact Framework.